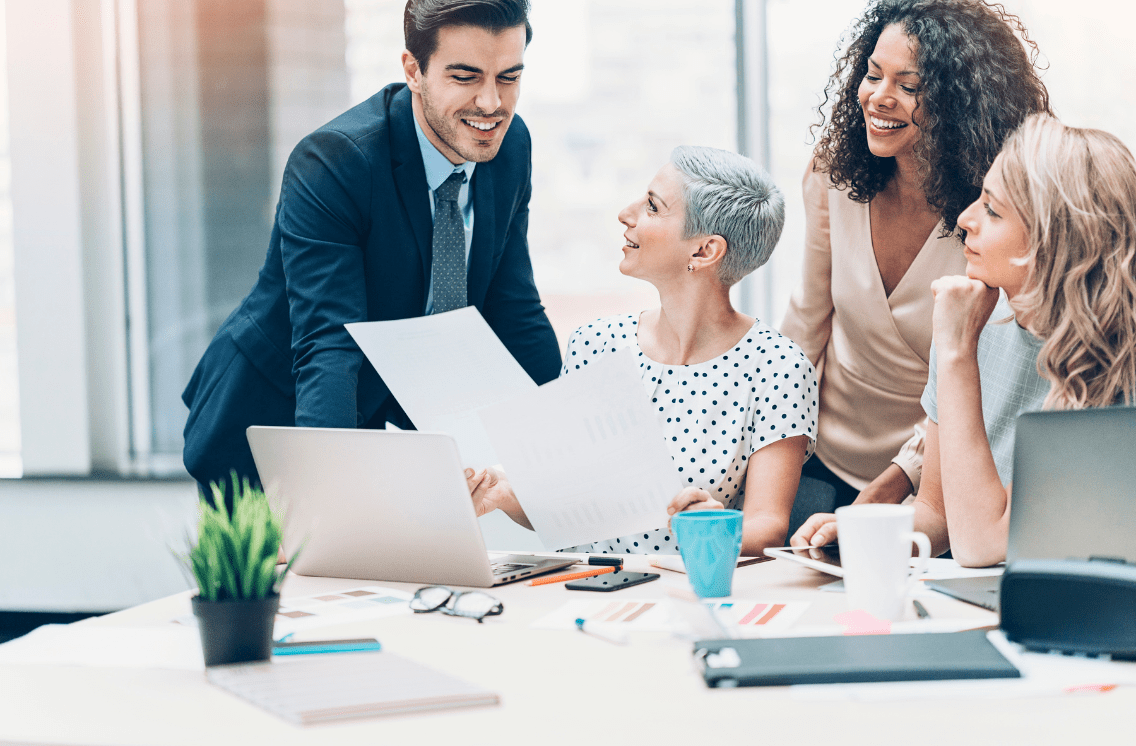 Identifying top talent during executive search recruitment can quickly become a bottleneck in your company's journey to growth and expansion. Recent news shows that there are more senior-level roles vacant than ever before, leading to increased competition for top executive talent. But there are key strategies to streamline your executive search and fill these critical positions in your organization.
Working with an executive search firm is one of your best options to improve your recruitment process. These agencies specialize in sourcing qualified C-suite candidates and can help ease the burden of screening through countless resumes and networking for the right fit. They can efficiently and effectively narrow down the field to present your company with a shortlist of top executive candidates.
Let's look at how.
What Is An Executive Search Recruitment Firm?
Executive search recruitment firms specialize in finding qualified and experienced job candidates for C-suite and board-level roles. They have the experience and resources to quickly find qualified candidates who meet your specific criteria. And they can build a candidate pipeline for future executive positions within your company.
Why Should You Work With An Executive Search Recruiter?
Working with executive recruiters can save your company time and resources in the long run. They can significantly shorten the process of recruiting executives, allowing you to fill essential positions quickly. They will conduct extensive research and map out talent and can also handle salary negotiations and onboarding. Some other advantages of working with an executive recruiting firm include the following:
Global Network of Talent
Specialized recruitment firms have access to a global network of top executives. This network gives them a pool of qualified candidates to choose from, which increases your chances of finding the right candidate for the C-suite role. They also can swiftly reach passive job seekers who may not be actively looking for a new executive position.
Outside Guidance
The latest workforce trends and hiring technology are constantly changing. What worked for executive search recruitment last year may not work now. Because executive search firms are always on top of these changes, they can provide valuable guidance and executive search solutions. By relying on their advice and recommendations, companies save time and resources in the executive search process.
Avoid Poor Hiring Decisions
The cost of a bad hire, especially in an executive-level position, can be expensive. According to the U.S. Department of Labor, that cost can be as high as 30% of the executive's first-year salary. Rather than risk making a poor executive hiring decision and losing money and precious time, a recruiter can offer expertise and a streamlined strategy to find long-term executive talent.
Confidentiality
When conducting an executive search, confidentiality is of the utmost importance. Many times the candidates you seek are currently holding executive positions at other companies. An executive search firm can ensure that the executive search strategy is discreet so as not to damage your company's reputation or the executive candidate's current job status. They have procedures in place to keep information about the search and candidates confidential.
Extensive Experience
Hiring to fill a strategic leadership role can be expensive and taxing when you consider all the steps involved – sourcing candidates, researching prospects, recruiting, resume evaluation, screening and interviewing, assessments, and examining references. Recruitment agencies specializing in executive hiring have extensive experience in the search process. They can handle every aspect of the executive hiring process, allowing you to focus on your daily operations.
Negotiation Expertise
Compensation negotiations can be delicate, and recruiters are equipped with the tools and training to handle executive salary negotiations. They understand executive salary trends, how to approach compensation packages, and how to negotiate for the best outcome for both parties—the executive candidate and the hiring company.
What Can An Executive Search Recruitment Firm Do For Your Company?
Outsourcing your executive search can be valuable to your company's growth and success. Executive search through an agency offers many advantages for companies looking to fill senior-level roles. From access to a global talent network to negotiation expertise, executive search firms can streamline the hiring process and secure the best C-suite and leadership talent in your industry and beyond.
How Can Hire Velocity Help?
If you're searching for top executive talent, working with an experienced recruiting firm is a great way to streamline your process and improve your chances of success. At Hire Velocity, we're in the business of building relationships that lead to stronger, loyal hires that fit your company's culture.
As one of the top executive search firms, we've developed a proven executive search strategy that combines practical insight and industry-specific knowledge to identify, assess, and engage the best candidates for your company culture and role. This proven strategy is your trail map to success on the path to hiring your next team member. Contact us today.