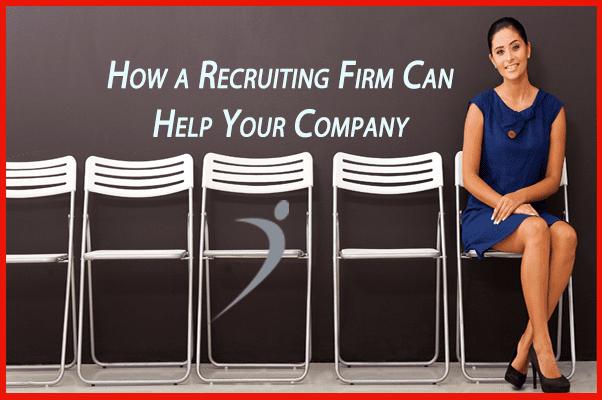 Recruiting firms have earned a reputation as one of the most efficient and cost-effective ways to manage hiring needs for both large and small companies. When you outsource your full cycle recruiting procedures, you place the entire process of sourcing, screening, recruiting, and onboarding new employees in the hands of the provider. If that seems a little intimidating, it may be because you haven't taken a deeper look at how a recruiting firm can improve your hiring process, reduce costs, and generate quality candidates.
Some firms, especially recruitment process outsourcing (RPO) firms, step into the recruiting role to operate like you would, with industry-specific knowledge of your needs and an understanding of your company culture. They handle each stage of the hiring process from start to finish, including phone screening, skills assessment, reference checking, background checks, interviews, data entry, and onboarding. When you contract with a recruiting firm, you can expect:
Lower Turnover—Candidates who not only exhibit the skills and strengths needed for the position, but also fit well within the culture of your company will be more likely to stay in the position longer.
Reduced Cost per Hire—A recruitment process outsourcing firm can find high quality candidates at lower cost than most in-house recruiting departments can. This is because RPO providers have the technology, networks, and other resources needed to streamline the hiring process and reduce excess spending on less effective recruiting measures.
Increased Pool of Quality Candidates—Traditional hiring methods will yield some qualified candidates, but an RPO provider can deliver a much larger pool of candidates who meet your criteria. Using techniques like data mining, passive candidate recruiting, referrals, and social networking, an RPO firm can discover top talent candidates who may not respond to traditional recruiting methods.
Scalable Solutions—Whether you need 10 people to fill management positions in your home office or 10,000 employees to fill holiday sales positions in retail stores across the nation, an RPO provider can deliver the quality of candidate you need within your necessary time frame.
Improved Employer Branding— A smooth, efficient hiring process is often a key component in creating a positive employer brand among both your current employees and potential job candidates. Most millennials want to work for a company that offers opportunities for professional growth, emphasizes collaboration rather than competition, and values communication. For many, these qualities rank nearly as high on the job search priority list as an attractive compensation package. An RPO firm will showcase the strengths of your company in order to find candidates who make a good match for your business. They will also streamline the hiring process, giving candidates a positive experience from the first interaction they have with your company brand.
The goal during any hiring process is to find a candidate who will perform the job skillfully, fit well within the company, and help you achieve your business objectives more effectively. An RPO firm can offer full cycle recruiting services to deliver candidates who meet each of these qualifications, and can do so at a lower cost than you might expect.