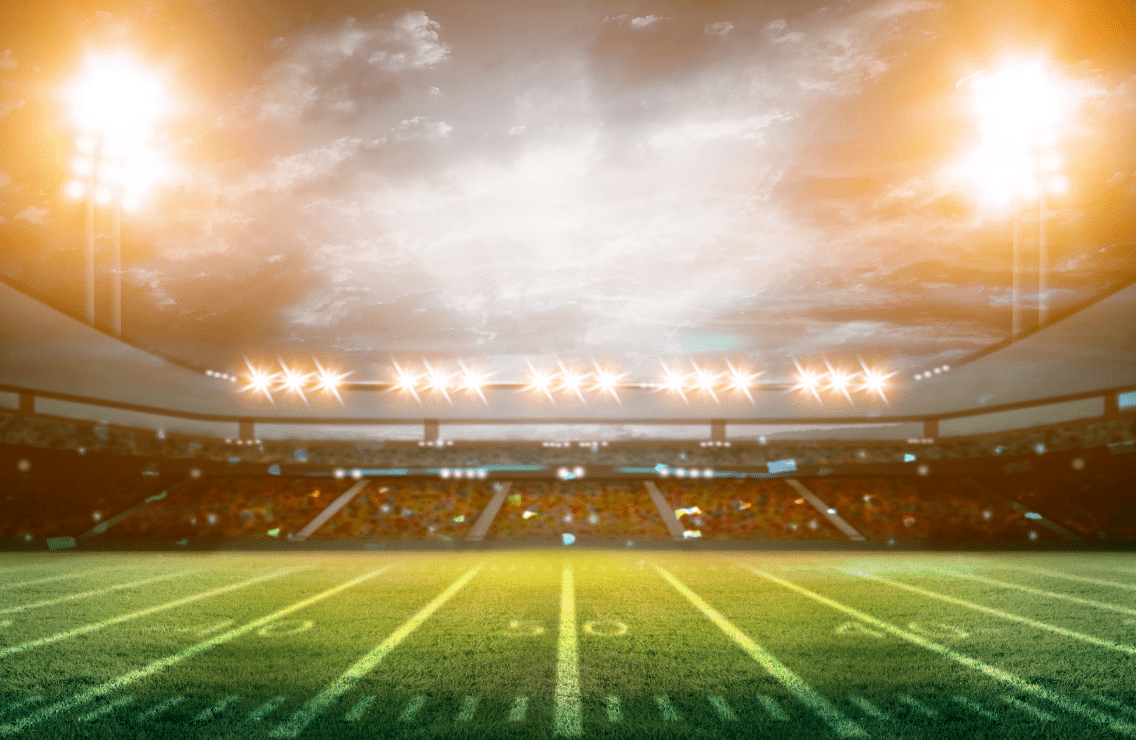 Growing up as a diehard Detroit Lions fan, I will always remember in spring 2009 when the NFL Commissioner, Roger Goodell, stood up at the podium and announced, "with the first overall pick in the 2009 NFL Draft, the Detroit Lions select Matthew Stafford." We all thought the Lions had finally found a quarterback to lead Detroit – a franchise that still hasn't won a playoff game since 1991 – to the promised land. On paper Stafford's resume had everything you want in a quarterback: he had the strongest arm in the draft, he was the leader of a powerhouse college football program at the University of Georgia, and he showed the intangibles needed to be a winner. Ten years later not much has changed, and we are still watching the same old Lions. Did the Detroit Lions hire the wrong guy?
The 2019 NFL Draft is almost here and once again fanbases everywhere will get excited about whom their favorite team chooses to draft. However, there are few things that can make or break a franchise and the career of a General Manager (GM) more than the NFL Draft. Just like a corporate hiring manager the GM's decision, whether bad or good, will impact the organization for years to come.

Predicting Results
One of fans' oldest NFL Draft traditions is screaming at the TV when our teams make what we deem to be the 'wrong' pick. I don't know why, but we are programmed to believe every decision we would make would be the 'right' pick. However, there is no easy way for GMs to make 'full proof decisions', and just like hiring managers, they need to rely on scouts and recruiters to provide all the necessary details to make the correct decisions.
What are the best ways to predict a player or candidate's success?
Both GMs and hiring managers use all available information to make an educated decision. The average company will look at a candidate's education, work experience, and general performance in the interview process. The GM will look at a player's college career, metrics from the NFL combine, such as 40-yard dash times, and in-person interviews. Although these facts may help make an informed decision it does not mean the prospect will meet the organization's expectations. For example, let's look at the comparison between two quarterbacks picked in the same draft:

College Stat Comparison:

Which candidate would you pick to be your NFL franchise quarterback? Most people will look at these resumes side by side and easily choose Player A. Now let's look at their NFL careers:

NFL Stat Comparison:

Both players were selected in the 2000 NFL Draft. Here are their true identities and their draft position:
Player A: Chad Pennington (First round/ 18th overall to the New York Jets)
Player B: Tom Brady (Sixth round/ 199th overall to the New England Patriots)
On paper Chad Pennington's draft resume was far better than Tom Brady's. This is a classic example of why both GMs and hiring managers cannot make informed decisions based on resumes alone. While Chad Pennington went on to have a successful career, Tom Brady is regarded as the greatest quarterback of all time with 6 Super Bowl titles, 4 Super Bowl MVP awards, and 4 NFL MVP awards. It is easy to look at a resume and think that a candidate's skill and experience will translate to your organization, but that is not always the case. I think we can all agree that if the Jets could turn back time, they would draft Tom Brady over Chad Pennington.

How Can a GM or Hiring Manager Determine if a Candidate is a Cultural Fit?
The NFL combine offers teams an opportunity to evaluate where a player may fit within their organization. In 2010 the Pittsburgh Steelers made a great pick with Antonio Brown, one of the NFL's best wide receivers. Almost exactly like the New England Patriots did with Tom Brady, the Steelers drafted a Pro-Bowl player in the 6th round of the Draft. Brown fit the Steelers' need as a speedy wide receiver, but there was no way of knowing if he would fit the team's culture. Fast forward eight years and Brown found himself demanding a trade from Pittsburgh and openly criticizing the team's longtime quarterback Ben Roethlisberger among other players. Ultimately, Brown and the Steelers said their goodbyes when he was traded to the Oakland Raiders. Hiring managers face the same dilemma finding candidates who are a cultural fit. A candidate may fit a need, they may even be the best performer in their previous organization like Antonio Brown was for the Steelers, but that does not mean they will fit your company culture. To try and avoid these scenarios, hiring managers may emphasize the use of behavioral assessments as a step in the recruiting process.
Regardless of which candidate a GM or hiring manager selects, there may still be some gaps in their performance or attitude because no candidate is perfect, but with training and practice, candidates and players who are a cultural fit can improve to excel within an organization. Hopefully in the case of the Detroit Lions, 2020 will be the year Matthew Stafford can finally Restore the Roar and our beloved franchise finally wins a playoff game.
---
About Max Farkas
Max Farkas is an Account Executive at Hire Velocity, one of the top recruitment process outsourcing companies in the U.S., where he focuses on developing recruiting solutions to help companies grow. Max started his career with Enterprise Rent-A-Car in the sales management program and worked in content development with Israeli start-up, Wibbitz. Max graduated from the University of Michigan with degrees in History and Political Science.