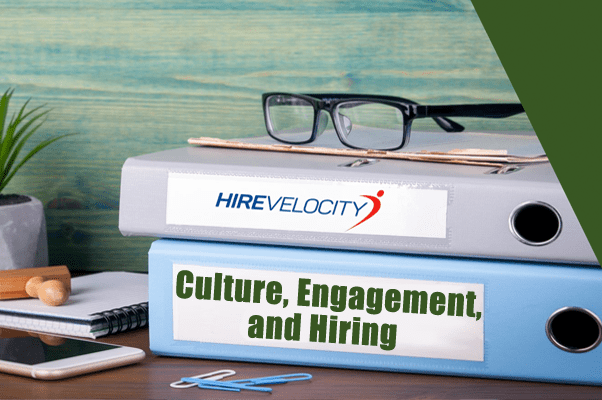 How an Engaging Company Culture Helps You Hire More of the Best Talent
If you asked your employees to define your company culture, what would they say? Would they know your core values, or would they struggle to find the right words?
Most employees can immediately tell you whether the culture of their workplace is positive or negative, but they can't always put their fingers on the contributing factors behind their experience.
The sobering reality is that you can create an inspiring list of core values intended to define your culture and you can promote those values every single day, but that doesn't necessarily guarantee a positive culture. That's because culture isn't just a list of behaviors. It's a set of shared assumptions and mindsets that guide behavioral patterns, and those patterns may or may not align with your stated values.
Culture has the power to make or break an employee's perceptions of your organization, regardless of what other attractions the job may hold. Compensation, opportunities for advancement, bonuses, interesting projects--they can all be undermined by a negative culture. But they can also become an integral part of a healthy, engaging culture.
In the following pages, we'll take a close look at culture and employee perceptions to answer questions like these:
How do you define the culture of your company?
How does culture influence employee engagement?
Must all company cultures look the same?
How can you develop a culture that correlates with higher engagement and retention?
Does a positive culture automatically make you an employer of choice?
How can you communicate your culture to prospective employees?
Scroll down to download this free eBook from Hire Velocity!
Table of Contents:
Introduction
What Is Culture Anyway?
Why Culture Matters for Hiring and Retention

Strategy + Culture = Engagement
8 Types of Culture and What They Mean for Your Workforce

10 Ways to Position Yourself as an Employer of Choice

We've Got a Great Culture, But Nobody Knows It
5 Pillars of Employer Branding