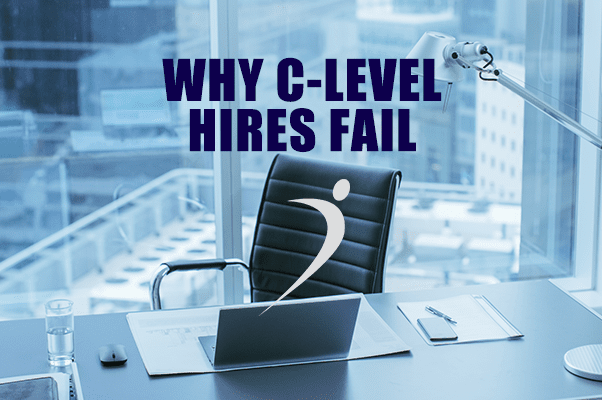 ...And What You Can Do About It
How to Hire Your Next Senior Executive with Confidence
Harvard Business Review reports that between one-third and one-half of new CEOs will fail in the first 18 months. Another study conducted by the Equilar Institute found that 48% of CEOs at large cap companies had been in their positions for five years or less, and average tenure at these companies has been gradually falling over the past five years.
If you are a board member or senior executive looking to fill a senior leadership position at your company, then you understand the devastating costs of a bad hire. Beyond the direct costs of recruiting, relocation, and salary, hiring the wrong executive will impact your brand reputation, financial outcomes, employee morale, and customer satisfaction. You may lose clients, and you will certainly experience opportunity costs due to failed strategy.
With the stakes so high, it's vital that you choose the right person to lead your company. But how can you know for sure? Successful C-level hires start with a clear understanding of what causes an executive to fail in the first place. When you understand the potential pitfalls, you can take steps to avoid them as you conduct your executive search.
In this eBook, we will take a close look at the most urgent questions facing companies as they recruit and hire C-level strategic leadership:
Why do so many C-level hires fail?
How do you find qualified candidates?
What are the benefits of a formal recruitment process for C-level candidates?
What warning signs should you look for as you interview candidates?
How does the stage of your company impact the type of candidate you choose and the recruitment process?