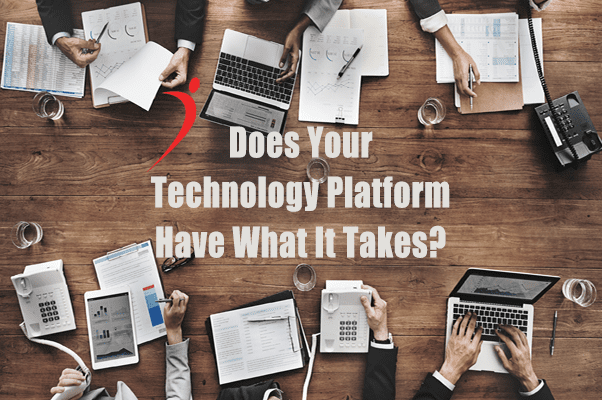 One of the things that set Hire Velocity apart as a leader in the RPO industry is our commitment to remaining on the front edge of recruiting technology. We consistently evaluate new technology and incorporate the best new resources into our process so that we can deliver better, faster results to our clients. A robust technology platform makes it possible to broaden your scope and reach more candidates, while also predicting how well those candidates will integrate into the fabric of your company.

Let's look at five components of a strong technology platform that can help you drive hiring decisions:
Big Data—Big data is a ubiquitous buzzword, but it's not always clearly understood. The difference between big data and traditional performance metrics is the volume, speed of movement, and variety of information. Technology platforms that utilize big data can deliver high volumes of data from many sources and comb through that data quickly to deliver quality results based on specific client needs. Big data can establish patterns in your hiring track record, talent acquisition activity for your industry, and the history of specific candidates. It can also help you predict future performance and reduce the uncertainty that goes along with making a hiring decision.
Predictive Analytics—

The goal of

predictive analytics

is to anticipate future performance. By measuring activity over time, predictive analytics can identify trends and provide information about turnover rates, gaps in your talent pipeline, cultural fit, and future performance for specific candidates and particular positions.

Applicant Tracking—

Applicant tracking systems help you manage the data you receive from each candidate you interact with. At Hire Velocity, our system efficiently manages data for hundreds of thousands of candidates and combs through that data quickly to find the right talent for every open position.

Prescreening—Prescreening technology uses data-based questions to evaluate a candidate's skill base, prior performance record, education, background experiences and more, enabling you to determine which candidates are the most qualified for open positions. Prescreening reduces the amount of time you spend poring over resumes and creating a candidate short list. It also ensures that this initial evaluation is fair and non-biased.
Networking—

The importance of networking for hiring cannot be overstated. A robust network enables you to connect with potential candidates, receive recommendations and referrals, and check references easily and quickly. The right technology will help you manage your network and use it efficiently to connect with potential candidates and get the referrals you need to make better hiring decisions.
With the variety and numerous potential applications of technology in today's hiring landscape, it can be tempting to remove the human component altogether and rely solely on a computer to make your hiring decisions for you. But that would be a serious mistake. The human connection still matters when it comes to making the final call, especially when you have two or three candidates who fit your qualification requirements. Technology will never replace a candid conversation, follow-up call, or personality evaluation. However, that personal judgment call is a whole lot easier when you have powerful technology working on the front end of the equation to identify quality candidates.