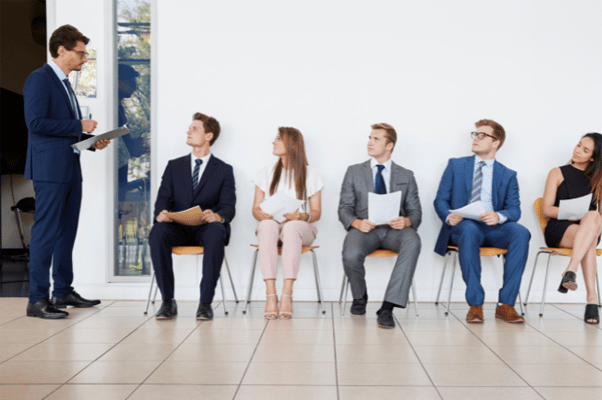 The pandemic has brought attention to recruitment outsourcing services. In the past, many employers were hesitant to outsource recruitment because they were concerned about losing control of the hiring process. However, the pandemic has forced many companies to let go of skepticism and pivot in new directions, leading to a renewed interest in recruitment outsourcing services. Companies realize that they can save money and improve their recruitment process by working with an experienced recruitment outsourcing services provider.
Digital is Now the Norm
One of the most significant changes from the pandemic is an acceleration in the adoption of digital tools. Before the pandemic, many companies were reluctant to invest in digital recruitment tools because they were concerned about the learning curve. However, the pandemic has forced companies to quickly adopt digital recruitment tools to keep up with the competition. As a result, there is a high demand for recruitment outsourcing providers that offer digital recruitment strategies.
Employers Are Open To Virtual Recruitment
The pandemic has forced companies to embrace remote work and increased interest in outsourcing recruitment services. Employers realize that they can save money by working with an experienced recruitment outsourcing services provider who can manage the recruitment process remotely through virtual interviews and virtual hiring processes.
The Recruitment Outsourcing Services Model is Driving Innovation
The increased demand for recruitment outsourcing services has led to new technologies in recruitment. As a result, recruitment firms are investing in innovative hiring technologies that offer a better candidate experience, such as AI, text recruiting, and video interviewing. Also, recruitment providers are creating a more efficient recruitment process, using advanced tools such as applicant tracking systems and candidate management systems.
Scalable Hiring Solutions Help Maintain Hiring Momentum
Even during pre-pandemic business conditions, companies quickly looked to scale their hiring up and down to meet shifting and seasonal hiring needs. Now businesses are more aware of the need for an efficient hiring process. Hiring disruptions can result in significant losses, but outsourcing recruitment can help companies maintain their hiring momentum. A recruitment outsourcing service or RPO can provide a recruiter-on-demand strategy that responds to unexpected spikes in hiring demand and industry disruptions.
Benefits of On-Demand Strategy
With an on-demand strategy, the RPO recruiter becomes a liaison to the hiring manager's team. The recruiter will know the company, its messaging, processes, and desired results. This strategy also frees up the organization to focus on more urgent matters. When hiring needs decline, the recruitment outsourcing provider can be "turned off" easily without having to change internal recruiting resources. Some organizations recruit completely using recruitment outsourcing companies to address fluctuating hiring demands.
Save Money With Recruitment Outsourcing Services
Many companies are looking for ways to reduce their costs, and recruitment outsourcing services are one of the most effective ways. A few ways that RPO solutions save companies money include:
Reduced recruitment costs: Recruitment outsourcing services can help you

save money on recruitment costs

by reducing the need for internal recruitment resources.

Reduced time to hire:

RPO firms

can help you reduce your time to hire by providing a

scalable solution

that can be easily adjusted to meet your changing needs.
Improved quality of hire: Recruitment outsourcing can help you improve the quality of your hire by providing a recruitment solution tailored to your specific needs.
The Rise of Recruitment Outsourcing Services
Recruitment outsourcing services are on the rise as companies worldwide embrace virtual work environments and seek new ways to win over highly skilled candidates. Companies that want fast, efficient, and cost-effective recruitment solutions that can be easily adjusted to meet their evolving needs are choosing recruitment outsourcing.
Talent Acquisition Strategy For A Changing World
At Hire Velocity, we understand the vital importance of developing talent acquisition solutions that align with your corporate values and strategy to attract quality people to your organization. We partner with clients across nearly every industry to solve recruiting challenges and achieve sustained outcomes.
Learn more about Hire Velocity's distinguished awards that rank the firm among the top RPO companies.