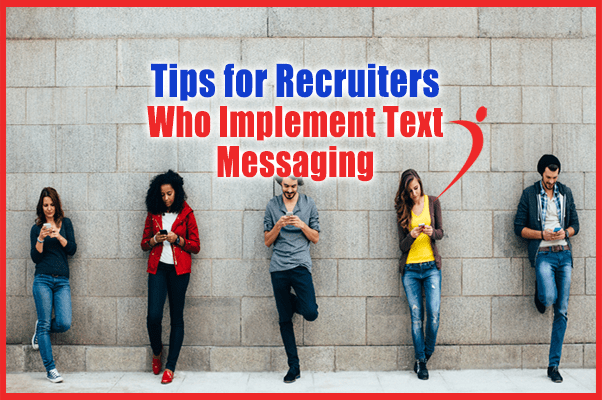 When you are looking at hiring millennials for your company, it's time to reach them in the way they want to be contacted; recruitment process outsourcing companies can help. Millennials prefer text messaging over both emails and phone calls as a form of communication. While older applicants may feel uncomfortable with texting, younger applicants are more likely to appreciate text messaging. When you want to build a relationship with applicants, the more communication channels you open up, the better the results will be.
Text Messaging Speeds Up the Recruitment Process
Text messaging speeds up the recruitment process. With the variety of mobile technology available to people today, it is a useful way to communicate. When you send out an email to a candidate, this is generally not effective. Emails only have an open rate of 20%, so this is generally a poor way to reach individuals for a job opening. Text messaging permissions are added into the process of signing up for a job board, which means that the people you have permission to send texts to will already have an interest in your company. Texting allows for the fast exchange of information.
Don't Send Too Many Messages
While your text messages are going to be read at high rates, this doesn't mean you can send out too many. Your text messages should be relevant, informative, and offer the recipient value. If the message received doesn't apply to the recipient, they will eventually opt out of your campaign. Take the time to create texting lists, and craft each message to one of the lists without sending out generic messages to every person signed up to receive text messages.
Get Your Website Mobile Ready
When you are trying to reach recruits who are on mobile devices, you have to make sure your website is easy to access from these devices. When your website is optimized for mobile use, pages and forms will easily upload onto their mobile device. If you send a recruit to a blog post, you want to make sure that they can actually ready it easily from their phone. Make sure that pages load quickly on mobile devices, and work with a website designer if your site isn't ready for use on mobile devices.
Create an Easy Application
If you are trying to get potential recruits into your system, a fast application is the way to go. Make it easy for recruits to begin the application process and gather only the most basic information necessary for the recruit. You will get more people to apply for jobs this way, giving you a larger pool of applicants to choose from. When you have further questions, you can send out a text message for more information.
Text messaging is an easy way to keep applicants informed with news and information regarding jobs at your company. You can get a large number of people to apply for a job when you keep the process simple. Text messaging can be added to phone calls and emails, making it a great alternative way to communicate with potential job seekers. Text messaging is mobile, affordable, and a direct way to communicate with job seekers who want to work for you. When you implement text messaging, your recruitment process will speed up and you'll fill job openings faster.
To learn more about how integrating an SMS software can boost your recruitment process, click here!

---
Author Biography: Ken Rhie
Ken Rhie is the CEO of Trumpia, which earned a reputation as the most complete SMS solution
including user-friendly user interface and API for mobile engagement, Smart Targeting, advanced automation, enterprise, and cross-channel features for both mass texting and landline texting use cases. Mr. Rhie holds an MBA degree from Harvard Business School. He has over 30 years of experience in the software, internet, and mobile communications industries.