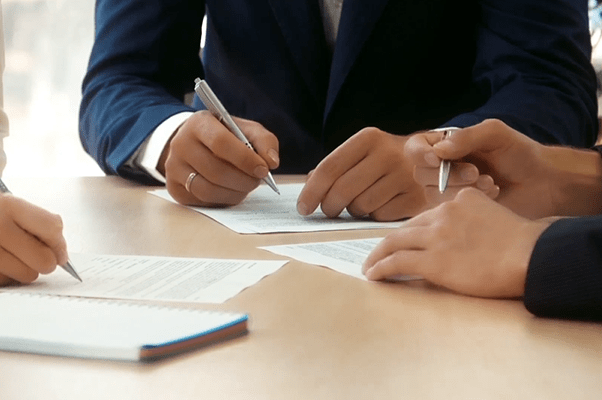 Hire Velocity designs talent strategies that build great teams and great businesses. A proven leader, Hire Velocity is trusted by companies for customized Recruitment Process Outsourcing (RPO), Specialty Search, and Talent & Technology Advisory solutions. Hire Velocity partners with clients across nearly every industry to solve recruiting challenges and achieve sustained outcomes.
Video Transcription
What keeps you up at night? If you're like the 82% of IT decision makers who are worried about the skills shortage, the answer is recruiting.
Did you know…Tech roles are the 2nd most difficult to fill. For over 50% of companies, it takes more than 3 months to fill cybersecurity roles, and nearly a third can't fill them at all. Imagine if you could sleep easy at night knowing that your tech and cyber recruiting needs were taken care of. And, not just tech and cyber, but also, accounting, marketing, sales, engineering, and more. You could rest easy knowing that you have the solution to engaging hard-to-find candidates and filling the impossible positions. We can help you achieve that peace of mind.
At Hire Velocity, we help you build great teams and great businesses. We design a strategy and solution that achieves your goals – from Recruitment Process Outsourcing to Specialty Search and Talent & Technology Advisory. Whether you need help with a new short-term project, quarterly hiring class, or ongoing recruiting management, we're here to support you and your goals.
Consider this… A national managed services provider was looking for a partner to help recruit and hire 117 contract IT professionals for 242 12-hour shifts in 16 locations over 3 days. With only 3 weeks advance notice, Hire Velocity recruited and hired all 117 IT contractors with 0% no show rate and both 100% client and candidate satisfaction rate!
This is only one example; we have many more – from manufacturing and business services to government contracting and consulting.
We leverage tomorrow's technology to identify today's top talent. Yesterday's technology isn't enough to find those hard-to-find candidates that will help you build great teams and grow your business. We're ahead of the curve, bringing the best available tech to our clients as part of our engagements to increase customer value and achieve the results you're looking for. Imagine how well you could sleep at night knowing you have the recruiting partner with the latest technology that will focus on you and your goals to help you build great teams.