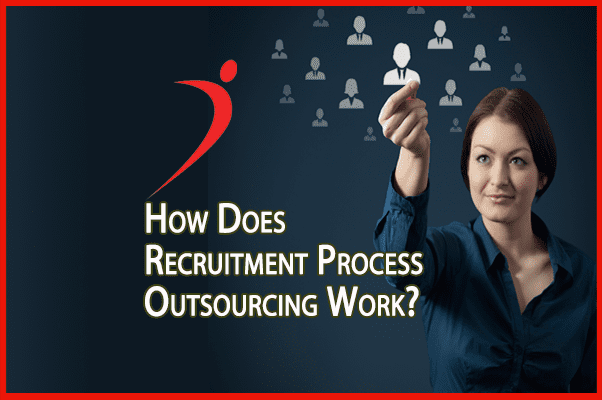 As one of the fastest-growing recruiting solutions in the nation, recruitment process outsourcing (RPO) has garnered a lot of attention from companies looking to make the most of their hiring dollars. With a more customized approach to sourcing, recruiting, and onboarding qualified candidates, even senior-level positions can be filled quickly and efficiently.
What is Recruitment Process Outsourcing (RPO)?
Recruitment process outsourcing allows you to outsource your internal recruitment activities in part or in whole to an RPO specialist who owns and manages the recruiting process. The RPO firm provides the necessary skillsets, technologies, and process methodologies to you in an on-site, off-site, or virtual delivery model.
How Is An RPO Provider Different from a Staffing Company?
Recruitment process outsourcing optimizes your recruitment process, streamlines your operations, and focuses on long-term business strategy while reducing costs. Staffing agencies aim to fill positions quickly and focus on short-term, contingency solutions, at a higher cost. When you partner with an RPO firm, you can expect better candidate quality, more effective recruitment strategies, and greater flexibility. In addition, RPO uses a different pay structure. Rather than paying a contingency fee upon hiring, you will typically pay a management fee based on your specified needs and parameters and a significantly lower hire fee. In this way, RPO is more accountable to deliver the quality candidates you need and typically less expensive.
How Does RPO Work?
RPO is designed to integrate with your business, build on your company culture, and fine-tune your recruiting process in order to deliver high quality candidates that will be a great fit for your company.
Consultation—The first step involves detailed discussions with the company to find more information about their recruitment goals. This helps the PRO understand the company vision, mission, and qualifications for the position.
Workforce Planning—RPO firms utilize talent analytics to evaluate the current talent supply and demand as well as market compensation by department, role, and geography. RPO companies partner with your organization to develop a workforce plan and strategy to forecast future workforce trends, if necessary.
Create a Tailored Recruitment Strategy—Each company is different in terms of requirements and hiring strategy. Once RPO providers know more about the organization, they can tailor their recruitment strategy to attract the right type of candidates.
Sourcing—When 80% of new jobs are found through networking, deep sourcing expertise becomes an essential component of your recruitment strategy. RPO providers develop targeted sourcing strategies to address the needs of specific industries or functions, including recruitment marketing, talent pipelining, screening/assessment, predictive analytics, and talent advisory solutions such as employer branding, talent analytics, and recruitment messaging.
Screening—Rigorous screening, including skill assessments, behavioral and personality evaluations, and interviews, creates a pool of candidates that will be a good fit both for the position and for your company. Screening for cultural fit is also an important part of this process, ensuring that clients receive only candidates who will fit well within the current culture of the company.
Interviewing—RPO providers can also conduct an interview with qualified candidates to ensure they match the designated criteria before passing them off to an organization. Companies can decide whether this is the final interview or just the first interview before conducting their own.
Recruiting & Offer Management—RPO firms specialize in recruiting both passive and active candidates to find the best person for the job. The provider acts as your brand representative, promoting a consistent brand message, scheduling interviews, handling salary negotiations, and maintaining tight quality control.
Placement—Once an RPO identifies the right candidate, they will inform them of first-day scheduling. This helps them walk into the building confident of what is going on and what their onboarding will entail.
Reporting—The firm remains accountable to the client and provides regular analysis of recruiting metrics such as cost per hire, time to fill, retention rates, productivity, recruiting process conversion rates, and more.
RPO remains one of the fastest-growing recruiting service models in the United States. Companies looking to compete with major players in their industry need the far-reaching networks and industry expertise offered by a third party specialist with the ability to fine tune the recruiting process to fill needs for top talent.
What Benefit Does RPO Bring to the Table?
In a fiercely competitive recruiting environment where companies are desperate to hire skilled candidates for demanding positions, RPO bridges the gap between traditional recruiting methods and current hiring demands. No matter how large or small your hiring need, recruitment process outsourcing companies will:
Scale Solutions to Meet Your Needs—Whether you need 10 or 10,000 hires, RPO will help you find the best candidate for each open position.
Reduce Cost Per Hire—RPO lowers your hiring costs by reducing or removing the need to maintain a full-time, in-house recruiting division. Your HR team can incur significant costs with conducting interviews, background checks, drug screens, and other pre-screening employment assessment tests. This process can increase the workload of your current time. It can also drag down efficiency and potentially revenue. Outsourcing your recruitment takes that burden off your internal team, allowing them to focus on the task at hand. You can also incur costs with advertising the position. RPO companies can often handle this cost themselves when it comes to posting to job boards and recruiting sites. and other resources that help find candidates. Many RPO companies also have their own internal job boards that candidates browse daily. This provides another channel to advertise the position at no additional cost.
Reduce Time to Fill—With access to the best recruiting technology, industry expertise, and a broad referral network, RPO can significantly reduce the amount of time it takes to fill each open position.
Choose the Services You Want—RPO solutions can be customized to meet the needs of each client. Whether you want to supplement your current recruiting efforts or outsource recruitment entirely, an RPO provider can develop a targeted solution.
Trusted Source of Recruitment Candidates—Hire Velocity has a large pool of qualified candidates to choose from within your industry. Our vast network ensures you will land the perfect candidate that matches your company's values, mission, and qualifications for the position.
Lower Turnover Rate—Outsourcing your recruiting can also reduce the turnover rate within your company. This is because our process involves identifying specific qualities within the candidate pool that better match your company's culture, mission, and vision. This way, you will know they are a good fit by the time it gets to the interview process. This weeds out candidates and saves time interviewing people who aren't a good fit. This process acquires new hires that you can be confident will last longer because they align with the company's principles. It is better to have a candidate who fits the company profile and likes the work they are doing. These people are statistically more inclined to stay in that position longer.
Achieve Job Market Insight—The job market changes constantly. It can take a lot to stay on top of current trends in the hiring process. An RPO company works within this network daily, meaning they often know a lot more about the local, national, and international markets. They also know how to cater to candidates within those pools. An RPO agency can offer more insight on recruitment. This helps identify stronger candidates that will stay at the company for longer.
Compliance Support—RPO providers stay on top of the latest hiring regulations by state. Their system uses automated workflows that are compliant with these regulations throughout the entire hiring process.
Access to Latest Hiring Technology—Many RPO providers have their own Applicant Tracking System (ATS). These systems use the latest technology and automation to filter out candidates. They can also support companies' internal ATS components, if any, to better track candidate statuses. An ATS also streamlines communication between applicants and employers. This helps deliver a more positive, all-around hiring experience.
As one of the most effective recruiting solutions on the market, RPO services the power to deliver the talent you need to remain competitive in today's market.
What Does the RPO Process Look Like in Action?
At Hire Velocity, our primary goal is to deliver high impact solutions to our clients. We do that by creating a customized approach to recruiting that is designed to meet the specific needs of each company we work with. Some of our recent successes illustrate this process in action:
Manufacturing Industry
A leading international manufacturing company turned to Hire Velocity for end-to-end recruiting support to fill senior positions in sales, human resources, branch management, and engineering. Hire Velocity identified over 1,500 executive-level candidates, resulting in more than 60 hires. Read full case study here.
Diversity Hiring
An aerospace and defense client came to Hire Velocity seeking diversity recruiting solutions for engineering and technical positions. In an already competitive hiring landscape, Hire Velocity sourced over 250 candidates. The client accepted the majority of these candidates for the next stage of recruiting. The process resulted in 30 phone interviews, and 5 highly skilled diversity candidates were hired. Read full case study here.
Large-Scale Hiring for Retail
A nationwide wireless technology company asked Hire Velocity to identify retail sales associates with sales experience and customer service skills to staff stores across the country. Hire Velocity created a streamlined recruiting solution, resulting in more than 2,500 candidates hired for 200 different store locations. The client realized a 75% increase in return on investment as well as dramatically reduced cost per hire. Read full case study here.
How Do RPOs Function?
RPO providers act as in-house recruiting teams that function externally. This provides greater efficiency and flexibility throughout the entire recruitment process. Employers and their HR teams can sit back while an RPO provider delivers a high-quality, high-touch experience for job candidates.
RPO Pricing Models
RPO providers can charge companies by different metrics. Let's go over some of the common types:
Cost-Per-Hire: This involves companies paying a fixed cost per hire that scales with different levels of position (entry-level, C-suite, etc.)
Cost-Per-Resource: When each resource is assigned a different dollar value and is assigned at a fixed monthly rate.
Hybrid: Blends cost-per-hire and cost-per-resource models.
Transaction-Based: RPOs charge companies for each specific stage of the recruitment process. For example, interviews, background checks, drug screening, etc.
The cost-per-hire method is typically the most flexible and cost-effective. It ultimately comes down to the volume of hiring taking place. Employers should note that the cost of RPO providers varies as the volume increases or decreases. Cost-per-transaction is often the most expensive. It can be an effective short-term solution to bridge the hiring gap for a specific position.
How to Know if an RPO Provider is Right for You
Employers should carefully evaluate certain criteria before considering hiring an RPO provider. Certain resources to evaluate include an employer's people, processes, and technology. Other items to consider include:
Limited bandwidth across HR team
Lack of HR department
Seasonal hiring demands
High recruitment costs
Budget limitations
Lack of specialized recruitment processes
Lack of knowledge with hiring compliance protocols
Lack of hiring analytics and data reporting
Limited ATS functionality, or lack of ATS functionality altogether
Urgent need to fill positions quickly
What to Look for in an RPO Provider
There are certain things companies should look for when evaluating RPO providers. For example, a qualified RPO provider should have a robust consultative process and innovative solutions to keep up with modern hiring compliance. They should also be able to customize programs to meet the unique needs of a company's industry. Another key item is a thorough understanding of current talent market trends. Lastly, an RPO provider should be able to leverage data to deliver positive results for companies.
RPO providers should also be able to scale with companies as they grow. An ideal partnership lasts over time, meaning a company can rely on the same RPO provider for its hiring needs.
If you're looking for high-impact talent strategies customized to meet your needs, let's talk about how we can partner.