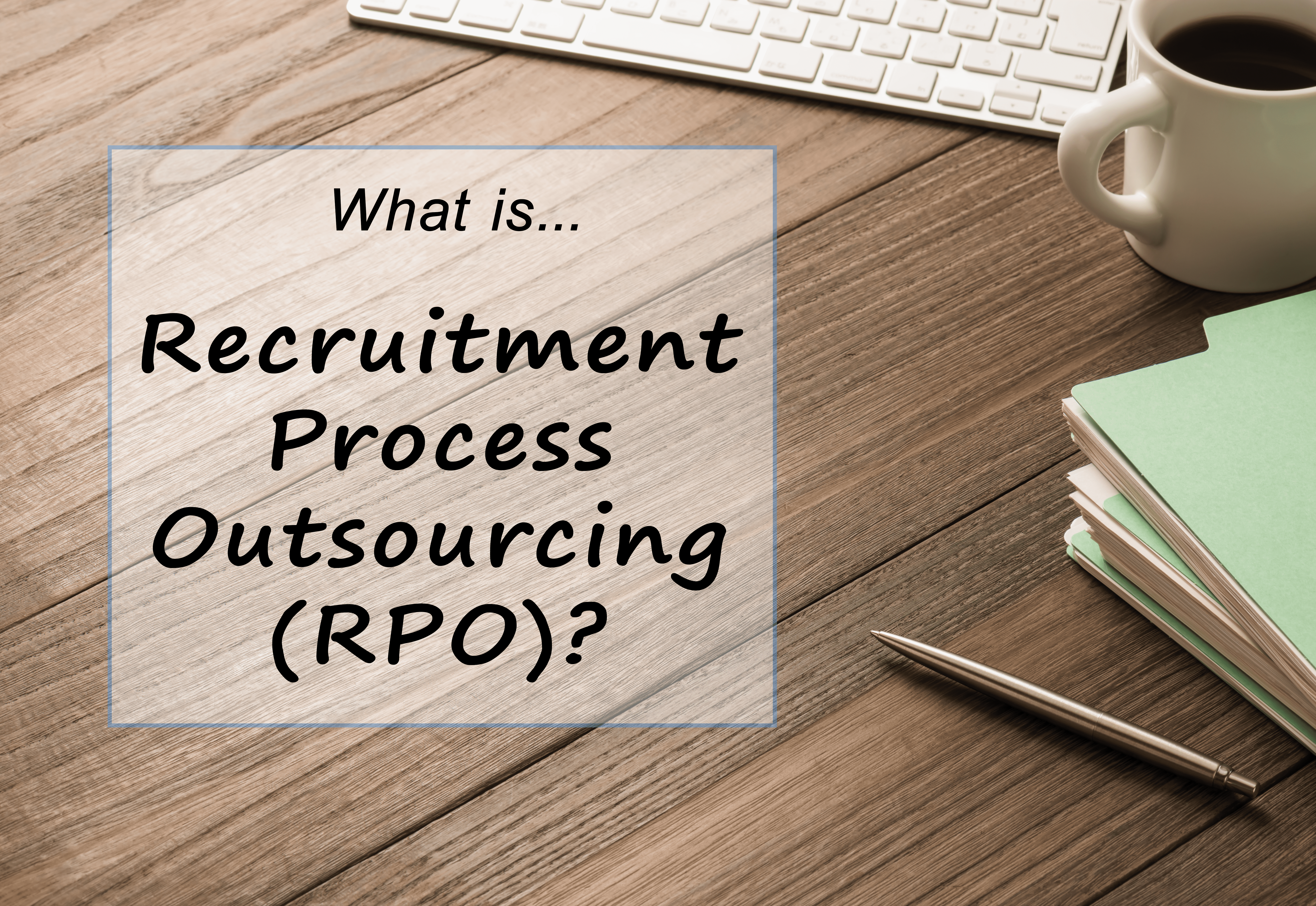 Looking at recruitment process outsourcing (RPO) solutions but don't know where to start?
We break down RPO to help you understand what it is and how it works in this short video.
What is Recruitment Process Outsourcing (RPO)?
Recruitment Process Outsourcing is the full or partial outsourcing of a company's internal recruiting function to an outside specialist who assumes the role of the company's recruiting department.
Why extend your capabilities with RPO? Struggling to find talent for niche roles? Suffering from lack of consistent metrics & processes or advanced technologies? Struggling to cope with volume of openings or applicants? Challenged by lack of long-term or short-term workforce planning?
The Goal of RPO
Solve business challenges for your organization such as: candidate sourcing strategies, workforce planning initiatives, onboarding, technology assessments, end-to-end requisition process management, interviews & testing, process reviews & recommendations, candidate offer management, screening, recruiting, needs assessment, employer branding
The Benefits of RPO
Access to quality talent
Deep analytics
Progressive diversity initiatives
Compliance & risk mitigation
Targeted sourcing initiatives
Reduced costs
Enhanced employer brand & candidate experience
Improved time to fill
Flexibility & scalability
Technology capabilities
The Different Types of RPO Solutions
Enterprise, Project, On-Demand, Full Cycle, Partial Cycle
When selecting a RPO provider, ask questions about…Specialization, industry expertise, technology innovation, delivery method, track record, type of hire, breadth of services
Get results with RPO. Put the right program in place with open communication
Learn more about RPO solutions.
Hire Velocity's Industry Recognition & Awards
HRO Today 2017 Superstars Talent Acquisition Provider
HRO Today 2017 Baker's Dozen Customer Satisfaction Ratings RPO Providers
HRO Today 2018 Baker's Dozen Customer Satisfaction Ratings RPO Providers
HRO Today Innovation in HR Transformation Award
Atlanta Business Chronicle Top 10 Retained Executive Search Firms