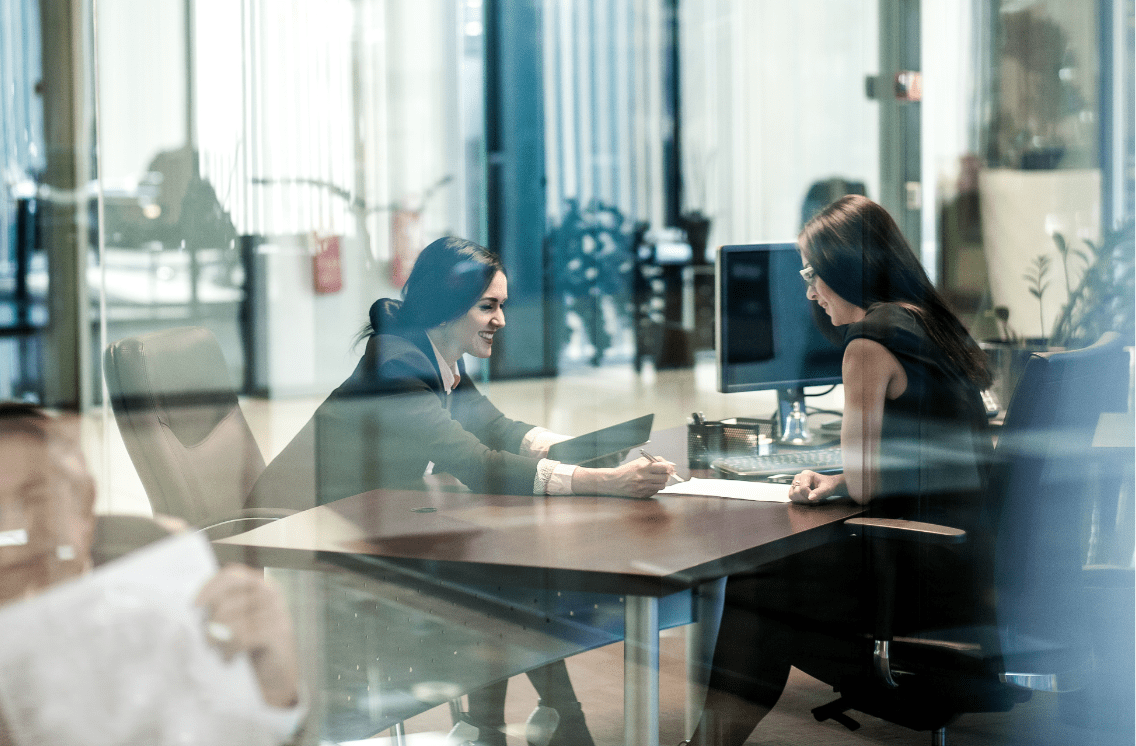 The recruitment process can seem daunting when you're looking to fill a vacant position in your company. You may not have the time or resources to conduct a recruitment campaign internally, so you'll need to turn to a recruitment consultant. But with so many recruitment agencies out there, how do you know which one is right for you?
With over 20,000 recruitment and staffing agencies in the United States alone, it's important to take the time to find the right recruitment consultant for your needs. Here are a few things to remember when selecting a recruitment consultant to meet your company objectives and save you valuable time and resources.
What Is a Recruitment Consultant?
A recruitment consultant is a professional who helps companies find employees. They typically work with businesses to identify open positions and help to screen, interview, and hire candidates. Recruitment consultants are the go-between for employers and job seekers. They are perfect for companies that don't have the time, expertise, or internal resources to conduct a recruitment campaign on their own.
Why Work With a Recruitment Consultant?
Whether or not you have a recruitment strategy, working with a recruitment consultant can help you identify the key skills and attributes you're looking for in a job candidate and screen applicants accordingly. A recruitment staffing consultant can help you with the following:
Save Valuable Time
According to SHRM's Talent Acquisition Benchmarking Report, the average Time to Fill is 36 days. So, there's no time to waste when you have a position to fill. A recruitment consultant can help to speed up the recruitment process with a streamlined approach to candidate screening, interviewing candidates, and managing the offer process.
Recruit Quality Talent
One of the most important benefits of working with a skilled recruitment firm is their ability to identify top talent. Whether you're filling executive-level roles or niche positions, recruitment consultants can connect you with top candidates. They have access to a vast pool of candidates and can quickly find the best match for your open position.
Flexible Solutions for Immediate Needs
Job positions come in many shapes and sizes. And sometimes, you need to fill a critical position quickly. A contract recruiter can provide the flexibility you need to find quality candidates for seasonal, temporary, or full-time roles. They have the tools to hit the ground running and can provide candidates on-demand.
The Best Ways To Select a Recruitment Agency
Recruitment process outsourcing (RPO) is more popular than ever for companies seeking high-quality talent. A recent report by Harvard Business Review shows that around 40% of companies have outsourced their hiring process to third-party agencies or recruitment firms. So, if you've decided to work with a recruitment consultant, how do you know which one is right for you?
Here are five factors to consider when selecting the recruitment agency that's right for your business needs:
Concentrate on Recruitment Consultants That Fit Your Needs
Before you approach any recruitment agencies, you should understand your company's needs well. You'll need to know the type of role you're looking to fill, the skills and experience you're looking for in a candidate, and your budget. Once you have a clear idea of what you're looking for, you'll better understand what type of consultant can best deliver on your goals. For example, if you're looking to fill an executive-level position, you'll want to look for an executive search RPO.
Industry Expertise and Experience
Industry experience is critical when choosing a recruitment agency. You'll want to select a recruitment consultant who understands your industry and the specific role you're looking to fill. They should also understand your company's culture and values well. This way, they can identify candidates that will be the best cultural fit for your organization. Keep in mind that top-rated recruitment experts will also have testimonials and client feedback showcasing their deliverables.
Innovative Practices
The hiring landscape is shifting, and the recruitment process is changing with it. You'll want to find a recruitment consultant that uses the latest recruitment technology and practices to source and screen candidates. Interview potential recruitment firms to find out where they find applicants and if they actively use online job platforms, are up to date in the latest recruitment technology, and embrace a future-focused recruitment philosophy.
Set up an Interview
Whether hiring an employee or a recruitment consultant, set up an interview to get to know them better. This is your chance to ask questions, get a feel for their recruitment style, and understand their recruitment process.
Here are some questions you might want to ask:
How long have you been working as a recruitment consultant?

Do you specialize in any specific industries or roles?
How do you source candidates?

What's your recruitment process like?

Do you use any recruitment software or tools?

Can you provide any client testimonials or references?
Be Clear About Your Expectations
Once you've selected a recruitment team to work with, you need to be clear about your expectations. Discuss the recruitment process, timelines, and what you expect from the agency regarding candidate quality. Consider these questions:
What type of support do you need from them?

How often do you want to receive updates?

What's your budget?
By being upfront about your expectations, you can ensure that both parties are on the same page and avoid misunderstandings later.
Still Not Sure How To Select a Recruitment Agency To Fit Your Needs?
We hope this article has given you a better understanding of how to select a recruitment agency. If you're still not sure where to start, we can help.
At Hire Velocity, we specialize in finding top talent for businesses in various industries. We have a strong network of candidates and use the latest recruitment practices and technology to source and screen applicants. Contact us today to learn more about our customized recruitment process outsourcing (RPO), executive search, and talent advisory solutions designed to align talent with your company culture and strategy.