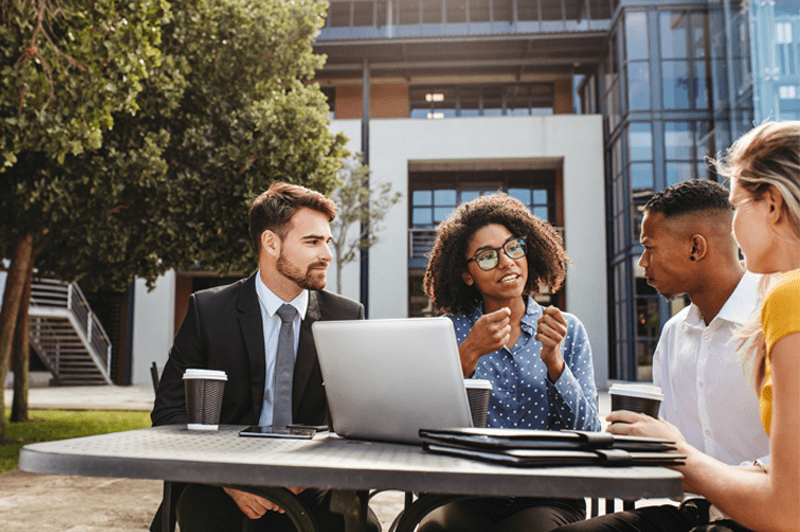 There's no question that diversity is good for business. Companies that prioritize diversity enjoy higher financial returns, and employees do better work at these companies. According to Deloitte, people who work for companies that value diversity are 83% more innovative. They also attend work more consistently, provide better customer service, and experience stronger engagement.
Beyond that, diversity is just the right thing to do.
Why, then, do over half of U.S. employees still believe their companies haven't gone far enough with efforts toward greater diversity and inclusion?
Most companies have been talking about diversity recruiting for years. But not all employees are convinced that it's a high enough priority. For example, an international Glassdoor survey found that half of all employees (55% in the U.S.) believe their company should invest more in diversity and inclusion.
That's especially true of senior-level roles. While diversity has generally improved in entry-level and middle-management positions over the past decade, many companies are still homogenous in the executive suite and boardroom.
The first step toward change is recognizing the problem. The second is deciding to do something about it. For many companies, that something includes implementing new recruiting strategies that support diversity and inclusion goals.
That's where RPO can help.
How RPO Supports Diversity Recruiting
In most cases, lack of diversity in the workplace is not intentional. It just happens, sometimes gradually and over many years. We hire people from our networks, and our networks tend to consist of people like us – people with similar backgrounds, experiences, and education. It can be time-consuming and labor intensive to seek out candidates outside your network.
Recruitment process outsourcing (RPO) changes the equation. RPO extends your reach and expands your talent pool so you have access to qualified candidates from many different sources. Because they have built extensive networks reaching into markets and communities across the nation, recruitment process outsourcing companies can help you build a diverse pipeline of talent based on merit, not just proximity.
Here are 5 ways partnering with an RPO firm can move the needle on your diversity recruiting goals:
Diversity Starts at the Top
For diversity recruiting to be effective, you must have buy-in at the top. No amount of strategizing and implementation will make a difference if your leaders do not understand the value of prioritizing diversity and inclusion at every level of the organization. By contrast, leaders who champion diversity will develop a culture that values all perspectives. Such a culture will support better work from employees, promote engagement, encourage innovation, and foster collaboration.
Diversity recruiting is an important step in that direction. Partnering with an RPO firm gives you the leverage you need to see results quickly.
Want to know more about how Hire Velocity can help you reach your diversity recruiting goals by outsourcing recruitment? Let's start the conversation!