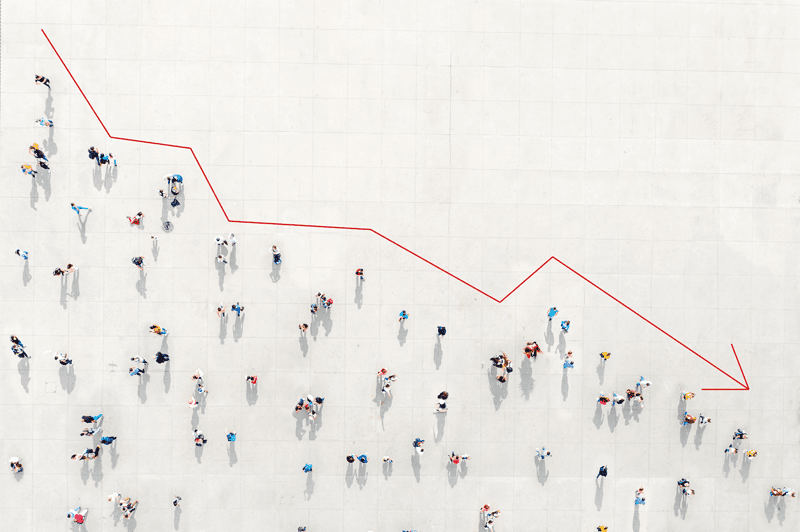 Early this year when most Americans first started paying attention to COVID-19, no one could have predicted the extent to which it would disrupt our lives, jobs, and businesses. Now, just a few months later, our standard ways of living and working have ground to a halt, and we're not sure just how long it will be before we feel a semblance of normalcy again.
COVID-19 has created a paradox in the workforce, with some companies laying off or furloughing thousands of employees while other organizations are desperate to hire as fast as they can. No matter which side of that equation you're on, chances are you weren't expecting your hiring needs to look the way they do.
If, like many companies, you were caught off guard by the sudden increase or decrease of talent demand in your industry, then you've had to pivot quickly to find a new path forward. The key now is to develop a hiring strategy that will serve you well not only during COVID-19, but also in any future circumstances that require rapid adjustments to your plan.
Recruitment process outsourcing or RPO is the ideal solution for recruiting in a crisis (and beyond) because it gives you the flexibility and resilience to adapt, no matter what the current business climate throws at you.
Here are 8 ways you can crisis-proof your recruiting strategy with RPO:
The final step in crisis-proofing your recruitment and hiring strategy is to work with a partner you trust. At Hire Velocity, our recruiters will come alongside you, work within your parameters, and give as much or as little hiring support as you need. They will also help you accomplish all of the above goals with flexible, scalable recruiting solutions designed for your unique situation.
Whether you're managing an increased demand for workers due to COVID-19, pausing your hiring initiatives for the present, or planning ahead for the future, RPO gives you the business advantage you need to weather the storm.