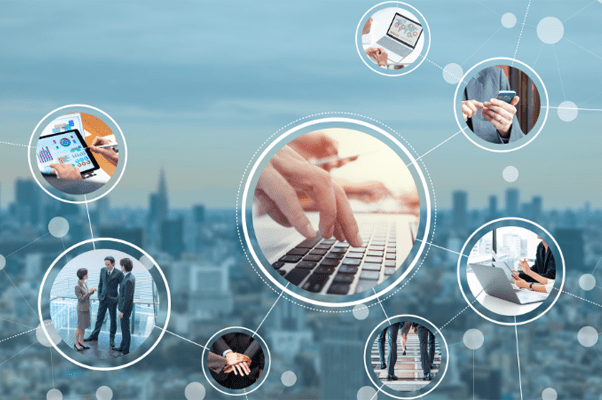 Are you considering RPO staffing or a staffing agency? During a tight labor market, companies often turn to outside sources to help with their recruitment needs. The two most common models are Recruitment Process Outsourcing (RPO) and staffing agencies. Before you consider outsourcing recruitment, it's critical to understand the key differences between RPO staffing and traditional staffing.
The RPO Staffing Model: Dedicated to Your Hiring Process
RPO staffing is a comprehensive solution covering all aspects of the recruitment process, from sourcing to onboarding. When you hire an RPO staffing agency, your RPO provider manages the entire recruitment and hiring process. RPO companies act as an extension of your human resources department and take full ownership of all the hiring duties. RPO staffing agencies can take responsibility for some or all hiring processes, such as:
Candidate sourcing and screening

Recruitment marketing

Reporting

Drug screening and background checks

Interviewing

Salary negotiation

Placement and onboarding
The RPO model is a good fit for companies that do not have the internal resources to handle their recruitment needs or want to outsource the entire process for efficiency. RPO staffing providers are dedicated to your organization's success and will work with you to create a customized solution that meets your distinct needs.
Traditional Staffing Agency Model: A La Carte Recruitment Services
The agency model is more flexible than the RPO staffing model. With this type of arrangement, companies can pick and choose which services they need and only pay for the services they use.
Generally, staffing agencies are hired specifically to perform one primary function: connecting employers with job candidates. In this hiring model, staffing agencies have a recruiter involved with the recruitment process who will source appropriate candidates for job openings and communicate between the candidates and the client during the recruitment process.
Once a job candidate is hired, the staffing agency's responsibility ends. The company is then responsible for managing and onboarding the employee. The staffing agency model is a good fit for companies that need help with specific aspects of the recruitment process or companies that desire more control over the hiring process.
What Are The Major Differences Between RPO Staffing and Staffing Agencies?
RPO staffing and traditional staffing have their distinct advantages. Here's a quick overview of the critical differences between RPO solutions and staffing agencies.
Ideal Candidate Versus Filling A Position
Traditional staffing agencies measure success based on the number of positions filled in the quickest amount of time. Because of this incentive, traditional staffing agencies often discourage employers from creating employee referral programs or other direct recruiting initiatives that might affect the number of candidates the agency recruits.
However, RPO recruitment process outsourcing focuses on hiring the best talent for each position regardless of how long it takes. RPO staffing providers want to fill each position with the most qualified candidate because they are incentivized based on the quality of hires, not the quantity. With a focus on long-term, high-quality candidates, RPO firms source applicants through multiple channels such as online job portals, online websites, and employee referral programs. RPO staffing focuses on various avenues in the recruitment process to ensure the ideal candidate is found to fill the position.
Candidate Ownership
In the staffing agency model, the agency owns all candidates in the recruitment process. The staffing agency acts as a conduit to connect employers to job candidates. However, in an RPO provider model, the RPO firm does not believe in candidate ownership. RPO staffing partners recognize that employers own their job seekers, whether an RPO provider has directly sourced the leads or not.
How Can RPO Staffing Benefit Your Company?
Are you looking for an innovative recruiting model to reduce your hiring costs and match you with the most qualified candidates? Recruitment process outsourcing may be the solution. RPO services use innovative recruitment technology to help you solve recruiting challenges that prevent you from hiring top candidates for hard-to-fill positions.
At Hire Velocity, we understand the vital importance of developing talent acquisition solutions that align with your corporate values and strategy in order to attract quality people to your organization. We partner with clients across nearly every industry to solve recruiting challenges and achieve sustained outcomes.
Learn more about Hire Velocity's distinguished awards that rank the firm among the top RPO companies.