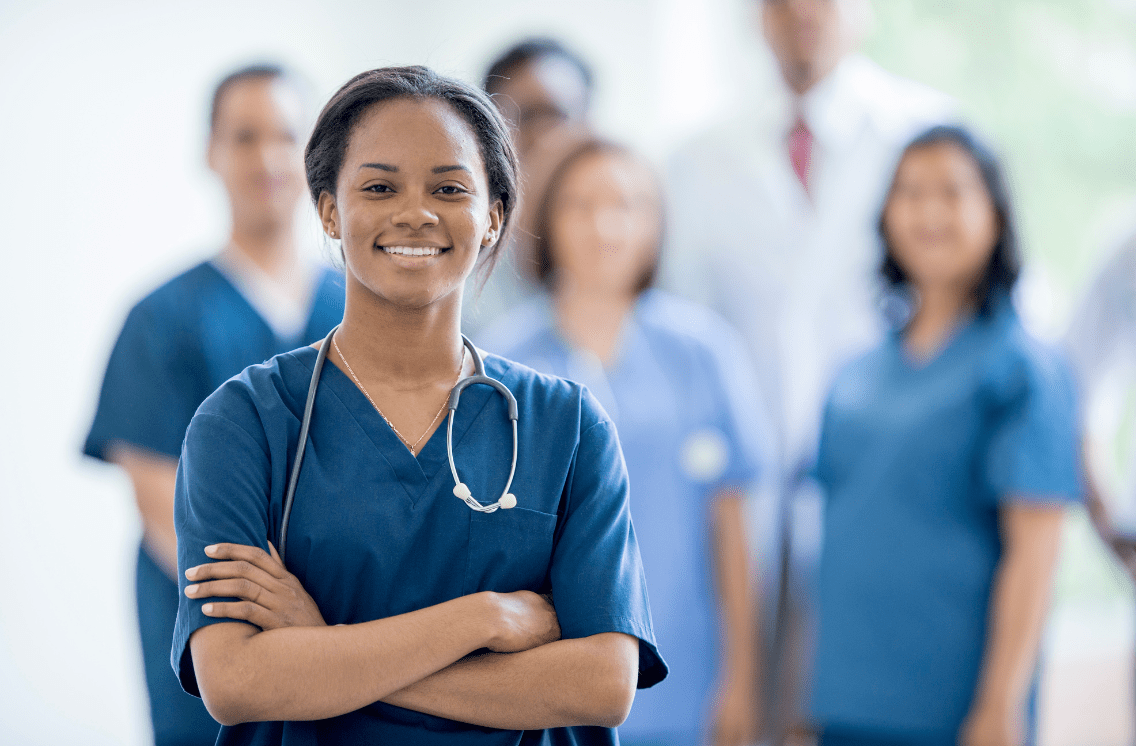 The nursing profession is one of the most critical in the medical field, and nurse recruiters play a critical role in locating the best nurses to fill these roles. Amid this staffing shortage, medical facilities must reconsider their nurse recruitment strategies to secure the best talent in today's already competitive nursing job market. Let's explore a few strategies for nurse recruiter success.
Acknowledge That Nurse Recruiters Face Steep Competition
The nursing job market is more challenging than ever for nurse recruiting. Baby boomers are retiring in droves, leaving behind many open positions in the nursing field. And at the same time, there is a massive exodus of registered nurses of all ages leaving the healthcare industry due to burnout and compassion fatigue. A recent survey reports that "29 percent of responding RNs in the United States indicated they were likely to leave their current role in direct patient care, with many respondents noting their intent to leave the workforce entirely."
Given this data, it's no wonder nurse recruiters struggle to fill vacant registered nurse positions. With so many nurses leaving the profession or seeking new opportunities, nursing recruiters must work harder than ever to find the most qualified nurses. By acknowledging these difficulties, nurse recruiters can develop more targeted and effective hiring strategies.
Persuade New RNs to Look Beyond Big Hospitals
For many new graduates, big-city hospitals offer the most attractive nursing positions. The high salaries, the cutting-edge technology, and the opportunity to work with some of the best medical minds in the country are all major draws. However, nursing recruiters can encourage new RNs to look beyond these large institutions for positions.
Now it's true that a nurse recruiter outside these urban hospital settings may need to be creative in their nurse recruitment strategies to source top medical talent. But, innovative and out-of-the-box recruitment process outsourcing (RPO) can be a game-changer for medical practices seeking high-quality RNs. Recruitment strategies may include highlighting opportunities with great flexibility, more autonomy from the administration, and the ability to work with a close-knit team of nurses. Smaller facilities can offer RNs the chance to directly impact patient care and develop long-lasting relationships with their co-workers.
Keep Nurse Retention Top of Mind
Job-hopping nurses are a reality in today's nurse workforce. In fact, a 10-year study of nurses found that 17% of newly licensed nurses leave their first job within the first year, 33% of RNs leave within two years, and 60% leave their employment within eight years. Nurse recruiters need to be aware of this data and work to find nurse candidates who will be a good cultural fit for the long term.
Nursing recruiters can keep nurse retention top of mind by partnering with nurse managers to promote open communication and transparency about the RN's job duties and expectations. By setting clear expectations from the initial interview onward, nurse recruiters can help ensure that all new hires are a solid match for the position and will likely stay in this healthcare role for years to come.
Advertise in RN Outlets
Go where the nurses are. Recruitment agencies should consider advertising in nurse-specific outlets, on social media channels, and partnering with nursing schools. By advertising in these outlets, nurse recruiters can reach many nurse candidates and promote high-demand positions to those who may not be actively seeking a new job. And by building relationships with nursing students, nursing recruiters can get a leg up on the competition and be top of mind when each student receives their RN license and enter the workforce.
Highlight Career Advancement Opportunities
Many nurse candidates are seeking prospective employers that offer clear career advancement tracks. So, nurse recruiters should highlight opportunities for nurse candidates to move up within the organization. This could consist of tuition reimbursement, nurse mentorship programs, and opportunities to cross-train in other areas of nursing. By doing so, nurse recruiters can appeal to a broader range of nurse candidates and show that the organization is invested in the professional development of its nurses.
Focus on Work-Life Balance
Currently, employee well-being is a priority for many health organizations. Worker burnout is a huge problem in the medical field, and RN job seekers are looking for positions that offer an excellent work-life balance. When sourcing nursing professionals, bring attention to any flexible work arrangements, opportunities for paid time off, and nurse-specific wellness programs. By doing so, a nursing recruiter can appeal to nursing candidates looking for a position that balances their professional and personal lives well.
Emphasize Workplace Safety for Medical Staff
On-the-job injuries are a reality for registered nurses. Nurse workplace injuries and violence are so common that the Occupational Safety and Health Administration (OSHA) has developed healthcare-specific safety guidelines. Your recruitment process should include discussing your facility's commitment to nurse safety. This information could consist of sharing statistics on low nurse injury rates, highlighting safety training opportunities, and promoting a culture of safety throughout the organization.
Find Qualified Nurses with Expert Nursing Recruiters
As the nursing shortage continues, nurse recruiters play an increasingly important role in finding qualified nurses to fill open positions. Focusing on the candidate's needs, such as a supportive work environment, career advancement opportunities, and a sense of community combined with a safe workplace will significantly impact the quantity and quality of nurses you recruit.
At Hire Velocity, we create custom RPO and executive search solutions to recruit pharmacists, nurses, physicians, medical technicians, and other health professionals. We make sure every candidate is a great fit for your organization. Contact us today to learn how Hire Velocity can help your organization optimize its healthcare recruiting strategy, from entry-level roles to the C-suite.