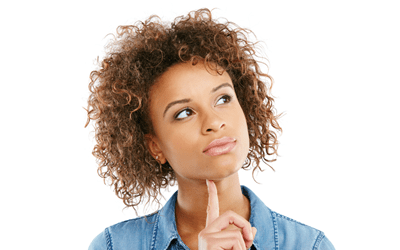 Are you still recruiting like it's 2011 and candidates are desperate for work—any work? Tap the brakes! The job market has recovered, skilled candidates are in high demand, and 2011 recruiting tactics aren't going to work in 2018. That is why RPO companies are critical.
8 Practical Tips Used By RPO Companies
Today you're recruiting in a tight labor market where unemployment rates have consistently dropped over the past year and candidates with the right skills are mostly working somewhere else. Engagement and retention initiatives can help you keep your current employees on board longer, but how do you fill the open positions that naturally occur through growth or attrition?
You'll have to rethink your strategy. Here are eight practical tips to get you started:
1. Recruit beyond the job board.
Don't restrict your recruiting efforts to job boards only. These titans of recruiting technology are essential, but they also limit your access to only those candidates actively seeking positions. Spread your message with social media, referrals, personal connections, general networking, and any other channels you have at your disposal.
2. Tap into overlooked talent pools.
The national unemployment rate has dropped to 4.1% as of December, but it's higher in certain demographic groups like teenagers (13.6%), African Americans (6.8%), and people without a high school diploma (6.1%). Other frequently untapped talent pools include veterans, people who have been unemployed for a long stretch of time, and people living in non-urban areas. Obviously some jobs have a minimum education requirement (you can't hire a teenager to be your CPA), but you can often find well-qualified candidates by partnering with job seeker services, employment offices, and job fairs.
3. Stop hunting for purple squirrels.
Purple squirrels—those unique, elusive candidates with the perfect blend of credentials, skills, and experience—are in high demand, especially in workplaces desperate for technology leaders. But are they really worth the effort and cost of hiring them? And will they stick around long term? In many cases it's better to hire for cultural fit and train for skills.
4. Rethink requirements.
While we're on the subject of hiring perfect candidates, it's also a good idea to rethink your minimum requirements for each position. Does the candidate absolutely need a master's degree to do the job? Or could experience and skills offset the lack of a degree? Don't make the mistake of missing out on an excellent candidate because he or she didn't have the exact title or credentials you were looking for.
5. Hang out in the right places online.
Social media is an excellent tool for connecting with candidates, but the most commonly used sites (Facebook, LinkedIn, and even SnapChat) are flush with recruiters. Try hanging out on sites like Stack Overflow (for techies), Doximity (for healthcare professionals) or Quora (for just about any industry). These sites serve as online gathering places where people can discuss interesting questions or network with others in their field. They're also excellent places to find candidates.
6. Build your own talent pipeline.
Build a strong bench of talent by evaluating your current employees and determining which ones could be trained for promotion. It's less costly than hiring externally and it's also a great way to build loyalty and promote retention. You can also create a reliable talent pipeline with training opportunities like internships, apprenticeships, or associate programs.
7. Crush it with the candidate process.
Have you ever considered your hiring process from the candidate's point of view? How long does it take you to make a decision? How many interviews will the candidate have to go through? What is your communication like? Do you communicate your decision quickly or do you leave candidates hanging for weeks after the interview? Streamline your process, use technology effectively, and be considerate of the candidates' time if you want your top picks to accept your offer.
8. Make the offer attractive. Really attractive.
If you're interviewing a quality person in a competitive field, be aware that you probably aren't the only company he or she is considering. That means you need to do something to make your company stand out as a desirable place to work. Polish your employer brand by addressing specific candidate concerns such as relevant work, collaborative culture, opportunities for growth and promotion, and community involvement. It's also important to understand market compensation trends so you can put together an attractive compensation package.
Hiring in the 21st century takes more than finding and securing great candidates. It also requires designing a workplace culture that makes your employees want to stick around. As you plan your hiring strategy for 2018, don't forget to take an honest look at your company culture. Create an environment where people love to work and you'll have an office full of brand ambassadors who will help you fill your open positions.