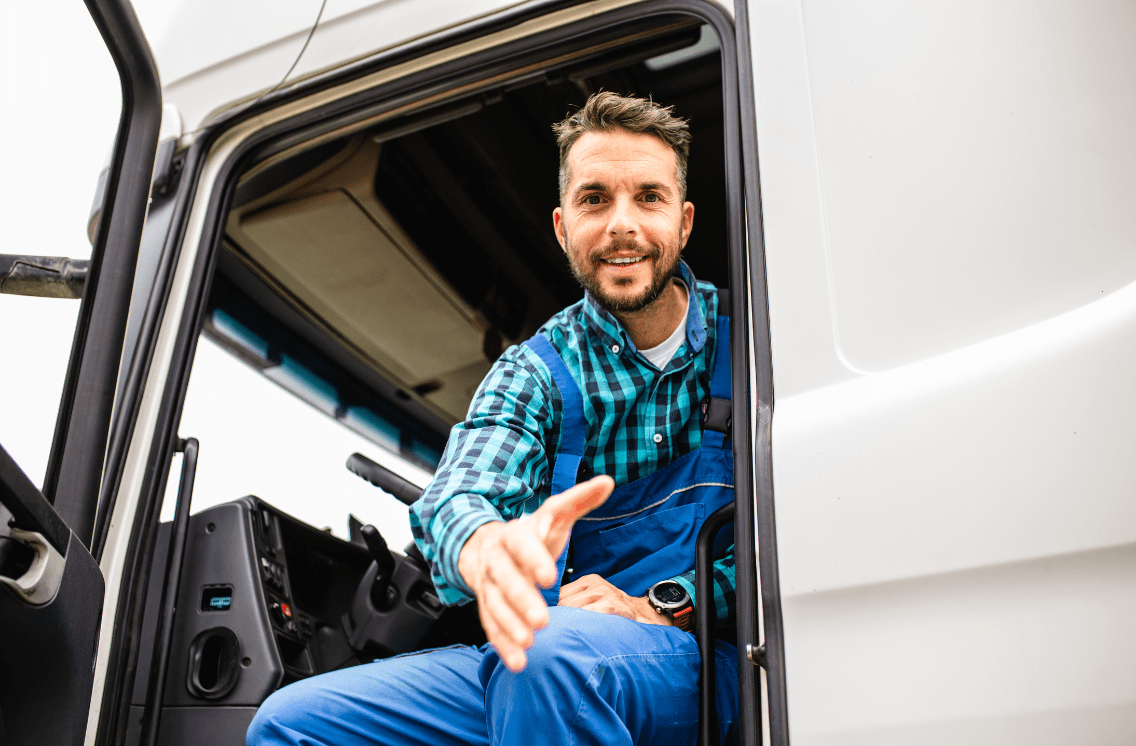 If you're in the trucking industry, you know how difficult it can be to recruit truck drivers. The trucking recruiting field is tighter than ever, with an industry shortage of approximately 80,000 truck drivers in the U.S. This means that companies that rely on truck drivers are competing for a smaller talent pool. To find and retain reliable truck drivers for your company, you have to show trucking job seekers why your company is the best choice for their careers, but you also want to find drivers that best fit your team. Here are five ways to amplify your trucking recruiting.
1. Use Social Media for Trucking Recruiting
If you're in trucking recruiting, social media should be one of your main tools to connect with potential recruits. Job seekers increasingly use social media to find jobs, and trucking is no exception. By creating a presence on social media for your company, you can:
Build relationships with potential job candidates.

Grow a candidate pipeline and update prospects on new job openings.

Answer any questions trucking jobseekers might have.

Showcase why your company is a great trucking employer.

Highlight the benefits of the trucking company culture, values, and lifestyle.
Social media can be a highly effective trucking recruiting tool and can blend well with other driver recruiting strategies.
2. Go Where They Are
Trucking recruiting can be difficult, given that truck drivers are often on the road and difficult to reach. One solution is to "go where they are" by setting up a booth at truck stops and highway rest areas and handing out information about your company. You can also connect with drivers at truck shows and job fairs. Recruiting in person at trucking events may require a little more effort, but it can give you access to many potential recruits in a relatively short time. Moreover, it allows you to connect with drivers in a personal way, which can help build relationships and create a positive impression of your company.
3. Be Flexible
Drivers leave their jobs for many reasons, but one of the main reasons is that they feel like they don't have enough control over their schedules. Many truck drivers feel that having regular "home time" is essential. When recruiting truck drivers, emphasize your company's flexibility when it comes to scheduling. This will show potential recruits that you value their time and want them to be happy with their job. By offering truck drivers a flexible work schedule, you'll not only improve your chances of recruiting them, but you'll also retain them for longer.
4. Offer Competitive Wages
A common complaint amongst truckers is not getting enough miles and, as a result, not earning enough money. Analyze your wage and benefit packages. Answer these questions:
Are your salaries competitive within the trucking industry?

Do you offer bonuses for truck drivers who meet certain milestones, such as delivery deadlines?

How do other companies compare with your benefits?
Competitive salaries show truck drivers that you value their experience and skills. Furthermore, by offering competitive pay, you'll improve your chances of attracting talent from other markets and attracting new people into the profession.
5. Make the Application Process Easy
The last thing you want is for potential candidates to get frustrated with your application process and give up before they even have a chance to apply. Keep the application process short and simple. Only ask for essential information from applicants such as name, contact information, education, and work experience. A simplified application process means you will not overwhelm potential candidates with the information, and they are more likely to complete the process. Additionally, you can use trucking recruitment software to help streamline the process and make it even easier for both you and potential candidates.
Conclusion
The driver shortage does not look like it's going anywhere anytime soon, so quality truck drivers will continue to be in high demand. By following these best practices when recruiting for your open trucking positions, you can ensure that you find quality candidates who will be an excellent fit for your company.
As the transportation and logistics talent shortage reaches crisis proportions, Hire Velocity offers proven transportation recruitment solutions to address high turnover, leadership innovation, risk definition and management, and a rapidly aging workforce. Let's talk.