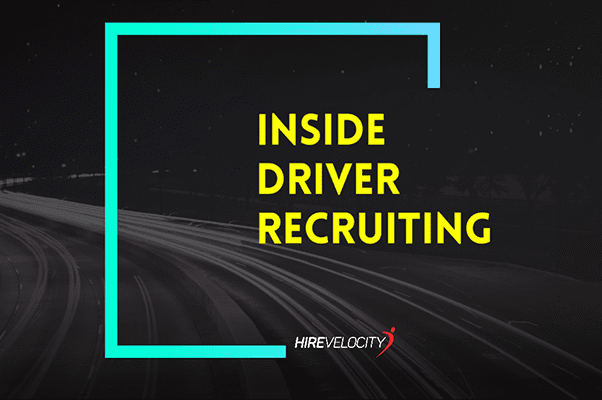 Inside Driver Recruiting
7.7 million people are employed within the trucking industry, which accounts for 1 in every 18 jobs in the U.S.
Currently, there is a shortage of 50,000 drivers. The shortage will grow to 175,000 by 2026 if nothing changes.
4 Steps to driver recruiting are: 1. Have a good web and social media presence, 2. Implement a referral program, 3. Focus on the benefits of joining the company, instead of the logistics of the company, and 4. Have a mobile-friendly application process.
Tactics to recruit drivers include truck driver school recruitment, sign-on bonuses offerings, social media, former applicants, job boards, the company website, and referrals.
When it comes to attracting millennials, companies are using more tech-oriented recruiting strategies, as well as focusing on key issues for younger generations such as wellness.
When it comes to driver recruiting, the best hiring practices are:
Find drivers who are a good "fit" for the company and job duties
SPEED of first contact: Get to drivers before competitors
Sell the positions to them based on their needs
Time to Hire: Drivers expect an answer on a job within 48 to 72 hours
Evaluate the best strategies for paying drivers to improve retention. The different types of pay are: stop pay, per hour pay, per diem pay, accessorial pay, per mile pay, detention pay, percentage pay, percentage of load, fuel and safety bonuses.