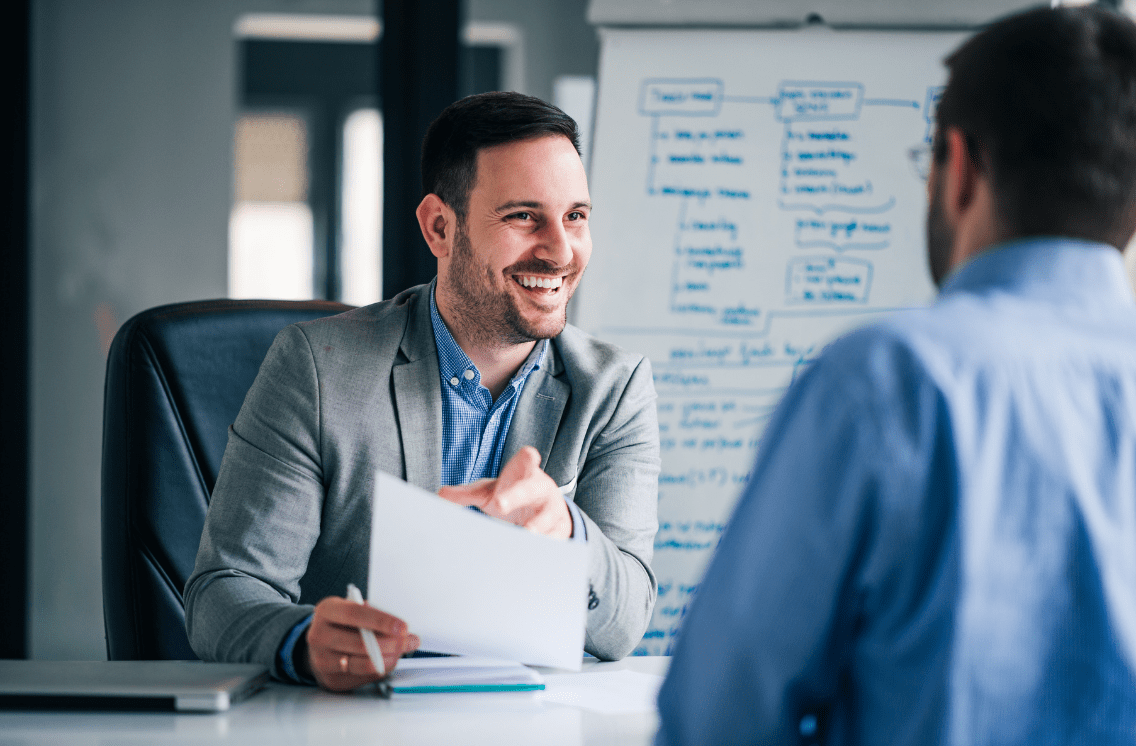 Finding the right sales recruiting company can make all the difference when you're looking to add sales talent to your team. Sales recruiting companies identify top sales professionals and connect them with the right opportunities. But, with around 25,000 recruiting agencies in the United States—it can be overwhelming trying to narrow down the options. How can you be confident that you're making the best decision when outsourcing recruitment? Here are a few things to keep in mind.
Quality vs. Quantity
Speed during recruitment can be valuable but not at the expense of finding the best sales talent. Consider sales recruiting companies that carefully screen candidates and pride themselves on matching the right sales professionals with the right opportunities. When candidates are screened early and matched appropriately, it saves time and resources for both the hiring company and the job seeker.
A recruitment team focused on sourcing outstanding sales talent will ask you questions like:
What's your sales process?

What are your sales goals?

What do you look for in sales hires?

What is your company culture like?
The more information they have, the better they'll be able to match you with top sales candidates. So, focus on sales recruiting companies that take the time to ask in-depth questions about your specific needs.
Understanding Your Company Culture
Many organizations experience the type of recruiter who simply launches into a search without first learning more about their company. But, it's not enough to only search for a candidate with the proper skill set—they also need to fit into your company culture. A good sales recruiting firm will spend time getting to know your business so that they can recruit individuals who are not only qualified in sales but also an excellent cultural fit for your organization. The last thing you want is to bring someone on board who doesn't mesh well with the rest of your team. Not only will this decrease morale, but it can also lead to decreased productivity and, ultimately, less revenue for your business.
Communication Style
Ask how the sales recruiting company communicates with both potential hires and clients. Sales recruiting companies with poor communications often encounter misunderstandings and missed opportunities for their clients. Look for sales recruiters that are prompt, clear, and transparent in their communication style. A few questions you can reflect on about a particular recruitment firm are:
Do they provide regular updates on the

hiring process

?

Do they have a transparent and efficient method for gathering information, presenting candidates, and following up after placement?

Do they promptly respond to questions or concerns from clients and potential candidates?

Do they provide a good

candidate experience

?

Are they open to feedback throughout the

recruitment process

?

Is their communication style professional and respectful to all parties involved?
Sales Industry Experience
A recruitment or staffing firm can immensely help your business, but it is vital that you find one which has a history of success in your specific industry. Their understanding of what you require from potential new hires and their extensive network is crucial for ensuring your sales team's growth. When vetting potential recruiting firms, ask about their experience in your industry. If they don't have any experience placing candidates in your field, move on. It's essential to partner with a recruiting agency that understands the unique challenges and needs related to sales.
Partner With Successful Sales Recruiters
Choosing a sales recruiting firm is a big decision—but it doesn't have to be daunting if you know what to look for. Be sure to partner with an agency that prioritizes quality over quantity, has a proven track record of success in your industry, and takes the time to get to know your business inside and out. With careful consideration, you can find a recruiting firm to help you build a top-notch sales team that hits all your targets.
At Hire Velocity, we partner with you to source the best candidates for every sales position, including inside sales, outside sales, commercial, B2B, technical, pharmaceutical, direct, industrial, and others. From Sales Development Representatives (SDR) and Account Executives (AE) to Sales Managers and Vice Presidents of Sales, the unique partnership model of recruitment process outsourcing (RPO) helps you hire quality people while developing a consistent, predictable sales talent pipeline. Contact us today to learn more.