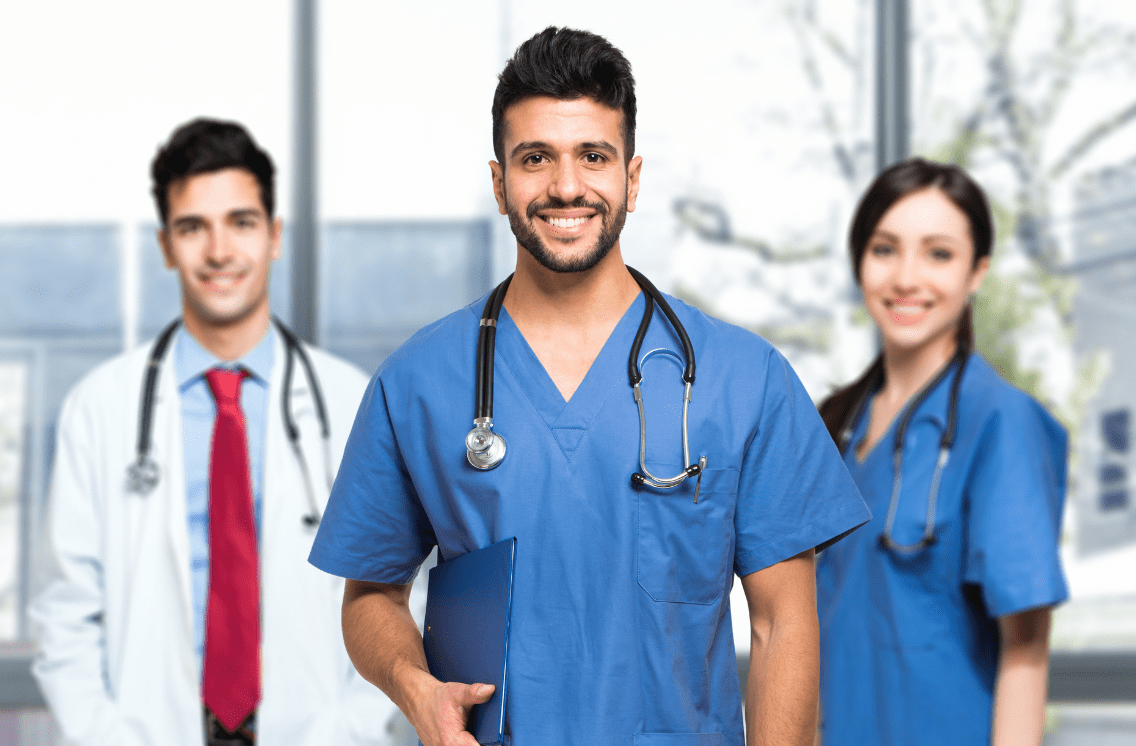 Enlisting the help of a medical recruiter can be a game-changer for your organization. A skilled recruiter will take the time to learn about your company's business goals and the overall staff organizational culture. This understanding allows them to accurately match medical professionals with your organization, ensuring a positive experience for both parties. So, don't just settle for any medical recruiter. Look for one that truly understands your organization and can find the right fit for your team. Here are a few tips on how to find a medical recruiter that truly "gets" what your organization's culture is made of.
What is a Cultural Fit—And Why Does it Matter?
Cultural fit recruiting is when a candidate not only has the necessary skills and qualifications but also aligns with the values and goals of the organization. Hiring a well-matched cultural fit can lead to a more engaged, productive staff and a positive work environment. Studies show that employees who fit well with their organization, supervisor, and coworkers have greater job satisfaction, are more likely to remain with their organization, and deliver superior job performance. So, to put it simply, cultural fit matters because it can lead to a thriving workplace.
Find A Medical Recruiter For Cultural Fit Talent
There are a few ways you can evaluate medical recruiters and determine if they can identify top talent that aligns with your organization's culture.
Define Your Company's Culture
Take the time to define the core values of your company and the qualities you prioritize in employees. This will help a potential recruiter better understand the type of candidate that will be successful in your organization. Answer questions like:
What are your core values?

What is your mission statement?

What are your goals as an organization?
Once you clearly understand what defines your workplace culture, communicate this to medical recruiters during the interview and hiring process. For example, if a strong sense of teamwork is important to your company, mention this in conversations with recruiters and ask about their specific experience placing team-oriented individuals.
Consider Your Company's Needs
It is also critical to outline specific qualities and skills that your medical organization needs in a candidate. This could include medical specialties, licensure requirements, or even specific experience in a healthcare setting.
What type of medical talent are you looking for? Are you in need of primary care physicians or specialists? Are you looking for full-time or part-time employees?
Healthcare recruiting firms can help you identify and attract healthcare talent that fits your company culture well. Still, they need to clearly understand your organization's specific needs to find the right fit.
Seek A Medical Recruiter with Specialty Experience
Every medical niche has its own unique set of challenges and skills needed for success. For example, hospitals may have different medical needs and cultures than long-term care facilities. These are very different settings for patients and professionals, and understanding what attracts medical talent to each is important for effective healthcare recruiting.
So, when searching for a medical recruiter, look for one with specific experience in your medical specialty to receive more targeted health recruiting services for your organization.
Leverage Your Network
Word-of-mouth can be a valuable tool in finding a medical recruitment firm that will work best with your organization's culture. Ask colleagues or other medical professionals for recommendations on recruiting agencies they have worked with in the past and had a positive experience with.
Getting a first-hand account of someone's experience working with a particular recruiting firm can give you valuable insights into whether or not they would be a good fit for your organization. If you don't have any personal or professional connections, try reaching out to medical societies or professional associations, or even thought leaders in the healthcare space for recommendations.
Conclusion
Finding the right medical recruiter doesn't have to be complicated. By following these simple tips, you can successfully find and hire a recruitment firm that understands your organization's culture and can help you attract top talent that is the right fit for your company.
Successful healthcare hiring requires a comprehensive strategy that meets your current and future talent needs. Our Guide to Healthcare & Medical Recruiting will help you blaze new trails in hiring the best people for your organization. Get your guide today.