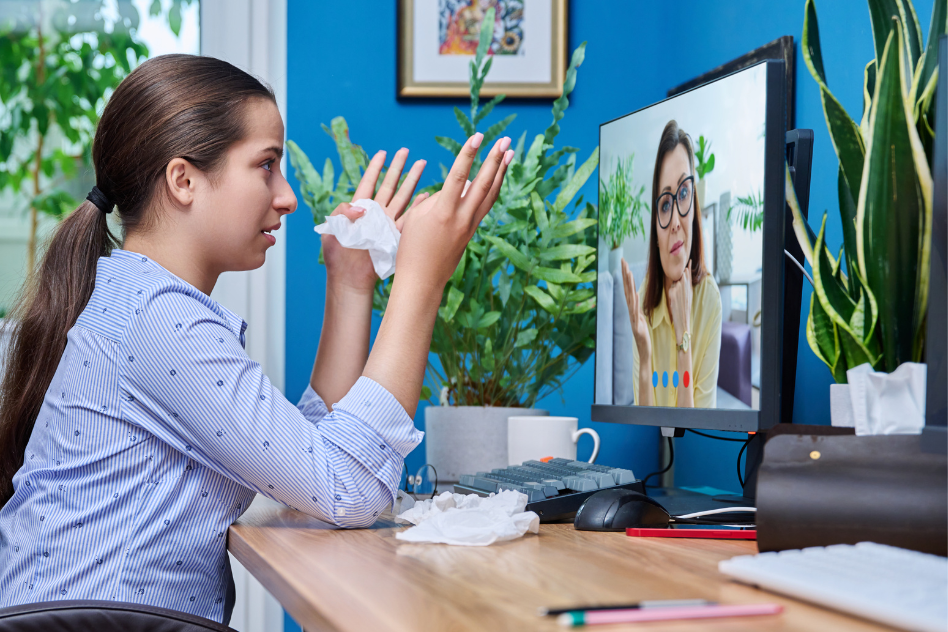 Increasing access to online therapy has allowed many individuals to obtain the treatment they might not be able to access in a physical setting. As a result, more people are receiving psychological care than in the past. Also, people previously unfamiliar with psychotherapy have a better understanding of its process and benefits. The impact of COVID-19 on our mental health and the privilege of treatment provided by online therapy during that time cannot be denied, but many other factors continue to contribute to its increasing popularity.
The world's largest e-counseling platform, Hire Velocity's client, aims to change the way people get mental help by providing convenient, discreet, and affordable access to a licensed therapist while also providing job opportunities for professional counselors.
With its rapidly expanding customer base and scalability challenges, Hire Velocity's client needed a healthcare solution company to continuously meet the needs of their users. To keep pace with their enormous growth, Hire Velocity's client sought Hire Velocity as one of several other RPO providers to hire therapists efficiently to achieve the platform's goals- more people receiving high-quality therapy from more high-quality clinicians.
Hire Velocity's client needed to quickly scale to fill Psychologists (PsyD), Licensed Professional Counselors (LPC), Licensed Mental Health Counselors (LMHC), Licensed Clinical Social Workers (LCSW), and Licensed Marriage and Family Therapists (LMFT). The company partnered with Hire Velocity to assist them in finding qualified candidates for their open positions. These candidates needed at least three years of specialized experience and certifications like a master's or Ph.D.
Hire Velocity streamlined the client's recruitment process with a Full Cycle Recruitment Process Outsourcing (RPO) solution to manage the firm's hiring lifecycle. Hire Velocity's dedicated team provided the client with leadership, recruiting, and sourcing support. Hire Velocity utilized a proprietary Applicant Tracking System (ATS) combined with advanced technology, email lists, cold calling, and a disciplined recruitment methodology.
To achieve the results that Hire Velocity wanted to generate monthly, Hire Velocity's team consisted of highly trained recruiters who knew how to actively sell the position to candidates over the phone. Nonetheless, during the last half of 2022, Hire Velocity saw a significant decrease in the number of hires. Due to this, Hire Velocity's recruiters were retrained on their selling points to attract quality candidates and skyrocket their monthly results.
Hire Velocity's client benefited in these key recruiting areas:
Larger talent pools with a wider number of candidates
Better qualified candidates
Strong employer brand to win top talent and stay competitive
As an ongoing engagement, Hire Velocity's client seeks to continuously hire more counselors as their platform community continues to grow.
Download the case study below: