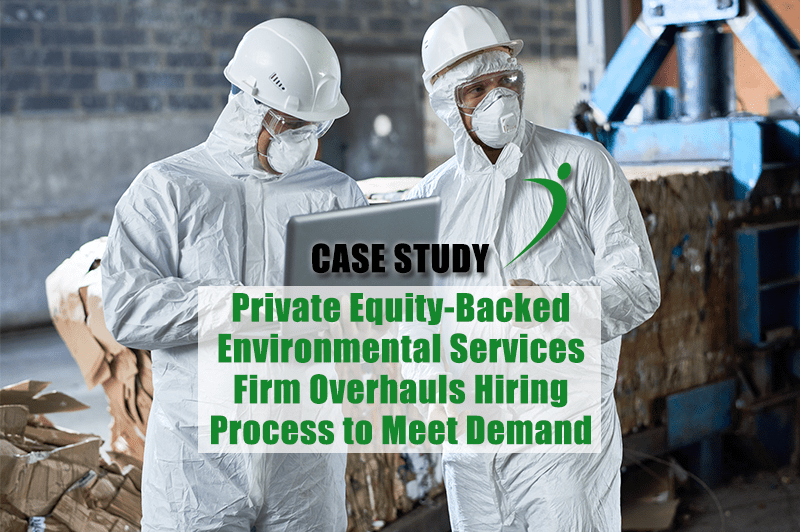 How do you go about recruiting a superhero? That's the question that an East-coast private equity-backed environmental cleanup and emergency services company had to ask as they struggled to hire and retain candidates. Despite encouraging growth within the company, hiring managers weren't able to keep up with the demand for the kind of candidates needed to handle emergency response and remediation. Hire Velocity partnered with the company to revamp the hiring process, improve screening methodologies, and build a reliable talent pipeline.
Backed by the same private equity firm as another Hire Velocity client, this company was able to closely observe the results that could be achieved using RPO. They also remained in communication with leadership from the private equity firm, which proved to be instrumental in their decision to collaborate with Hire Velocity. In only a single month into the engagement with Hire Velocity, the company saw an increase of more than 100% in offers extended to candidates. To date, Hire Velocity's client has extended 101 offers at an average cost-per offered accepted of $1,231!
Click to review this recent case study: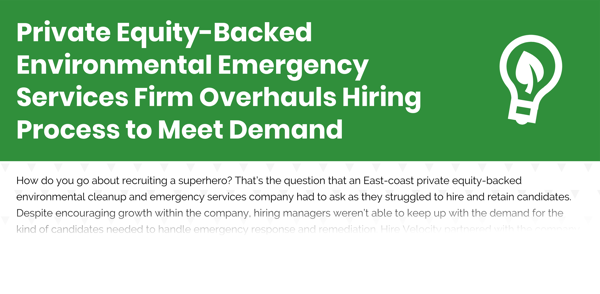 According to Hire Velocity President, Byron West, "[Hire Velocity] found that the best approach was appealing to someone with a first responder mindset. It's been a perfect fit for candidates with a military background because they are trained to run toward the problem and they have a deep commitment to duty, honor, and service. Keeping the environment safe is another way they can serve."
Additionally, Byron said, "because of the involvement of leadership on the part of the private equity firm, this has become a solid partnership. We've been able to demonstrate that we can meet the requirements, find the right kind of talent, improve the quality of hire, and help the client make necessary internal changes to achieve the levels of performance they need."