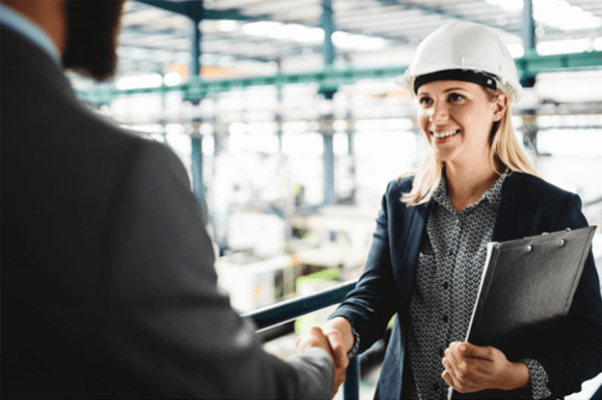 Finding and hiring the ideal engineering job candidate in today's candidate-driven job market is quite challenging. The best solution to this dilemma for many companies is to work with an engineering recruitment agency. Engineering recruitment agencies are the experts in their field. They have the knowledge and expertise to find highly skilled job candidates quickly.
But, with so many engineering recruitment agencies available, how do you know which one will be capable of recruiting the candidates you are looking for? Let's explore some pro tips you can use to review engineering recruitment agencies and select the best one for your hiring needs.
Review Your Hiring Needs
Before you can enlist the help of an engineering recruitment agency, you need to outline your hiring needs clearly. How many engineers do you need to hire? Are these the same job positions or different roles? Are you hiring seasonal workers or permanent employees? Are you hiring entry-level, or do you need help with executive search? Once you define your hiring needs, clearly communicate this to the engineering recruitment agencies you are considering. This will help you recognize which agency is uniquely qualified to find you the right candidate for your needs.
Interview Potential Engineering Recruitment Agencies
How do you determine if a recruitment agency can deliver results? The first step is an interview. If you want a clear picture of whether a recruitment agency can provide you with the engineering job candidates you need, you need to interview them. Ask questions like:
Can you explain your hiring process?

How long does it take for you to find the right talent?

What resources are at your disposal?

What is your quality review process when you

find candidates for jobs

?
Ask in-depth questions to get a good idea of the agency's hiring strategies and what it will be like to work with them. Their answers will make you immediately aware of whether or not they can meet your hiring needs.
Select The Agency Type For Your Needs
Your hiring needs will direct you to the ideal type of recruitment agency. Agencies can vary in what type of hiring they perform, so it is critical that you choose a recruiting firm that can meet your hiring criteria. For example, if you are recruiting executives for C-suite engineering positions, you will need an executive search firm. However, if you're hiring for most other positions, a recruitment process outsourcing (RPO) agency might be a better fit.
Evaluate Price Differences Between Engineering Recruitment Agencies
Your budget will often be a major consideration when comparing engineering recruitment agencies. There are different pricing models and fee structures. Recruitment agencies utilize either a retained search or contingency search fee model.
Contingency search models aim for speed and volume. These engineering recruitment agencies operate under a pay-per-hire model in which payment occurs after a candidate is hired. In contrast, a retained search model is an exclusive relationship between the company and the recruitment agency. Amount occurs upfront, and the focus is on hiring the best talent, not speed.
Current research shows that the average cost per hire is $4,425 per employee, and a job vacancy costs on average $98 per day. So, while the price of a recruitment agency is a critical factor, do not let it be the only deciding factor. The quality of engineering talent recruited is more important than cost.
Expertise Matters When Selecting an Engineering Recruitment Agency
When it comes to selecting a recruitment agency, experience matters, you want an engineering recruitment agency with specialized knowledge and connections in your industry to find you the best candidates. Before selecting a recruitment agency, check their expertise and reviews. Pay attention to their client list, testimonials, social media presence, and any awards they may have received. You can also explore how they rank on lists of top recruitment agencies.
Choose the Best Engineering Recruitment Agency for Your Needs
The engineering field is one of the most competitive globally, and it has a high demand for skilled engineers. So, if you want to hire a talented engineer, you need to find the best engineering recruitment agency.
At Hire Velocity, we not only help you find the candidates you're looking for, but we can also help you with initiatives like employer branding, market intelligence, assessments, technology evaluations, and exit interview outsourcing. All of these services are designed to create a sustainable talent acquisition strategy that will serve you well in the short term and future growth initiatives. Contact us today to learn how we can help you fill the right engineering roles in your organization.