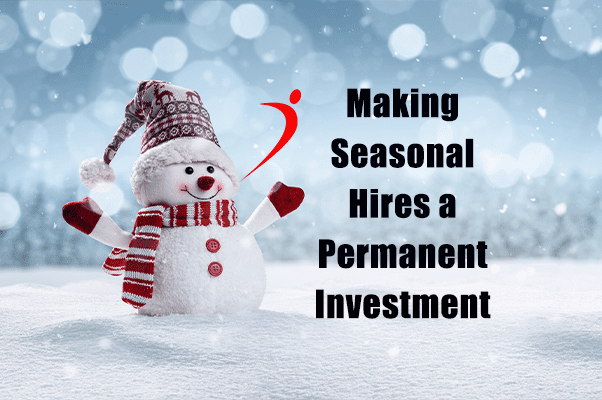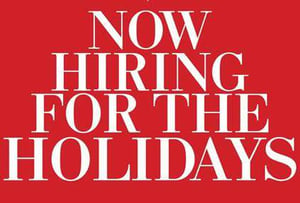 During the last quarter of the year, many companies experience a surge in business that requires extra hands on deck. Although hiring itself tends to slow down during the holidays, business picks up and keeps going strong all the way through the end of the year. And that's a great time to learn some things about the seasonal workers you've added to your team. If you have permanent positions available, now is the time to see whether any of the temps you've brought in for the holidays might be a good fit:
Actively seeks to learn more about the job and the industry. Plenty of people seek to pick up extra hours during the holidays in order to earn some cash. But a worker who demonstrates curiosity and interest in the job, your company, and your industry may be a good candidate for a permanent position. Look for workers who go above and beyond and who show a desire to learn as much as they can on the job, even if they expect a brief tenure.
Works well with other members of the team. Workplace dynamics play a huge role in an employee's ultimate satisfaction with a particular job. Seasonal workers sometimes tend to be withdrawn or hesitant to build relationships since they don't expect to be around long. However, if you see someone who immediately builds a good rapport with fellow-workers and who seeks to be a team player, that's a good sign that he or she may do well as a long-term member of the team.
Steps up to challenging tasks. Once you've noticed the two qualities above, you can begin funneling new and challenging tasks or projects toward your potential candidate. Take note of how he or she approaches new information. Does a challenge excite and invigorate him? Or does he shrink back from anything requiring extra effort?
Expresses interest in a long-term position. Many job candidates will express during the interview process whether or not they would be interested in a permanent position. If the person you have your eye on didn't do that, take a moment to talk with them about their intentions. Sometimes all a worker needs is the knowledge that he or she would be a good fit for an open position in order to consider staying on long term.
Seasonal workers make a great pool of candidates for permanent positions because they've already learned how your business works and you've had a chance to observe them in the work environment. By hiring from among your seasonal workers, you can reduce the post-holiday hiring stress that usually crops up in January and February.