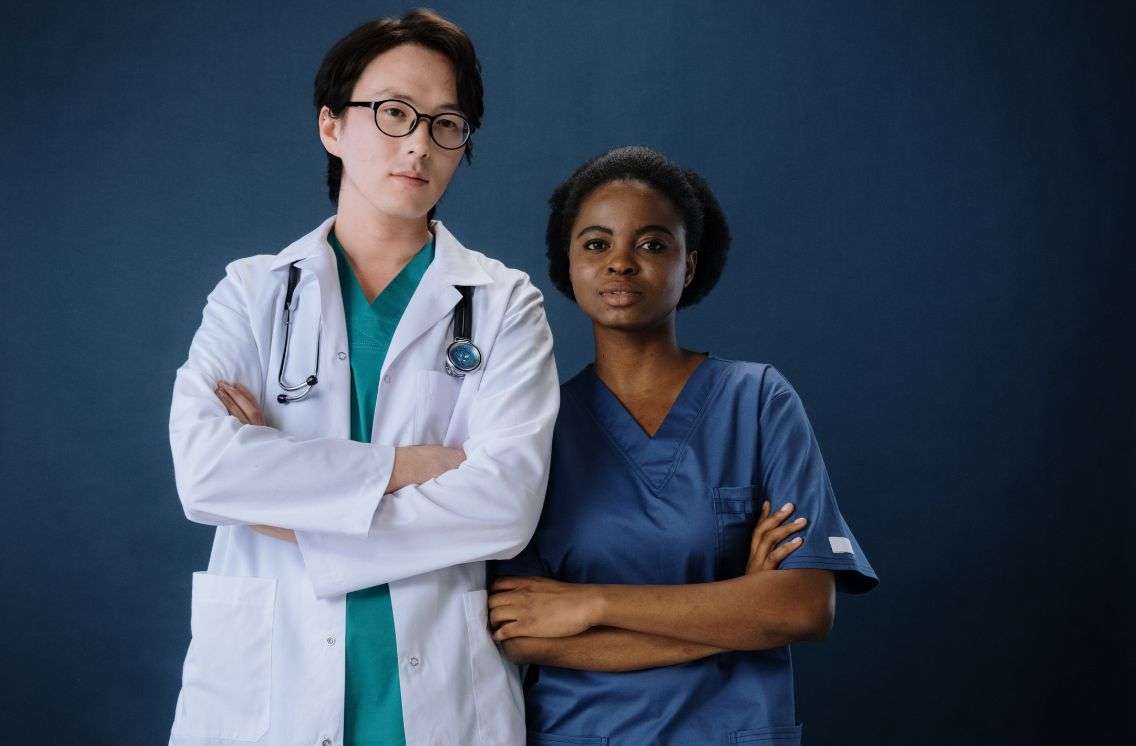 When patient care is on the line, having too many open positions on your medical team can be risky. If you're unsure how to fill these roles quickly, consider partnering with healthcare recruitment agencies to help with your medical recruiting.
A healthcare recruitment agency is a recruiting firm that specializes in helping you acquire qualified medical talent with ease and speed. These types kinds of agencies know the healthcare industry and understand the hiring challenges you might be facing. They might also know the solution to your staffing dilemma.
Five Advantages of Working with Healthcare Recruitment Agencies
When you work with healthcare recruitment agencies, you get a healthcare recruiting partner throughout the entire hiring process—from start to finish.
Here are five key benefits of working with healthcare recruitment agencies.
1. Finding the Best Talent
Instead of simply posting a job advertisement to your company website, healthcare recruitment agencies take it a step further and market your vacancies to the appropriate job seekers. They'll also spend time learning about the kind of candidate you need for your vacant roles and will use that information to look for qualified candidates— whether that is advertising on relevant job boards or using social media to boost your recruitment marketing game.
2. Access to a Large Candidate Pool
Not only will healthcare recruitment agencies spend time analyzing the qualities of your ideal candidate and target those individuals, but they also have access to a reservoir of readily available candidates. They spend significant time on outreach—from attending medical conferences to partnering with local medical schools. They value getting to know job prospects personally, so when you have a vacancy, they may already have the perfect candidate in their pipeline.
3. Save Time Finding and Interviewing Talent
A major benefit of working with healthcare recruiting firms is the amount of time saved for your hiring team. Without a medical recruiting agency helping your HR team, you can expect to spend countless hours sifting through resumes that may or may not match the job description. And, if the resumes don't match, you will spend even more time sifting through candidates when the position is reposted later. Doubling up on the work isn't efficient or effective.
While your hiring team won't be completely "hands-off" during the recruitment search, a medical recruiting agency can help save time by taking the reins of some of the more tedious tasks and streamlining the hiring process
4. Help With Contract Negotiations
A medical recruiting agency can help your team craft the most appropriate offer package for the candidate you have selected—one that will entice them to sign and be cost-effective for you. Since your medical recruiter is experienced in the medical field, they'll likely have insight into what your competitors offer so that you can stay ahead.
5. Increased Employee Retention
If your organization is losing team members, consider a better hiring practice. Candidates that are qualified and possess the necessary skills for the position are more likely to stay for the long haul. Turnover can lead to poor patient care, so invest in a hiring process that keeps skilled medical talent within your organization.
Solutions to Your Staffing Needs
The best way to acquire top talent and retain it is to have a well-defined hiring strategy from the beginning. Whether you have a dedicated hiring team or you are an individual looking to fill roles within your company, partnering with a healthcare recruitment agency can significantly improve the results of your talent search.
At Hire Velocity, we understand the importance of finding solutions for your staffing needs. If you're interested in outsourcing your healthcare recruitment process, we are ready to partner with you to help create your skilled team of medical professionals. Contact us today.