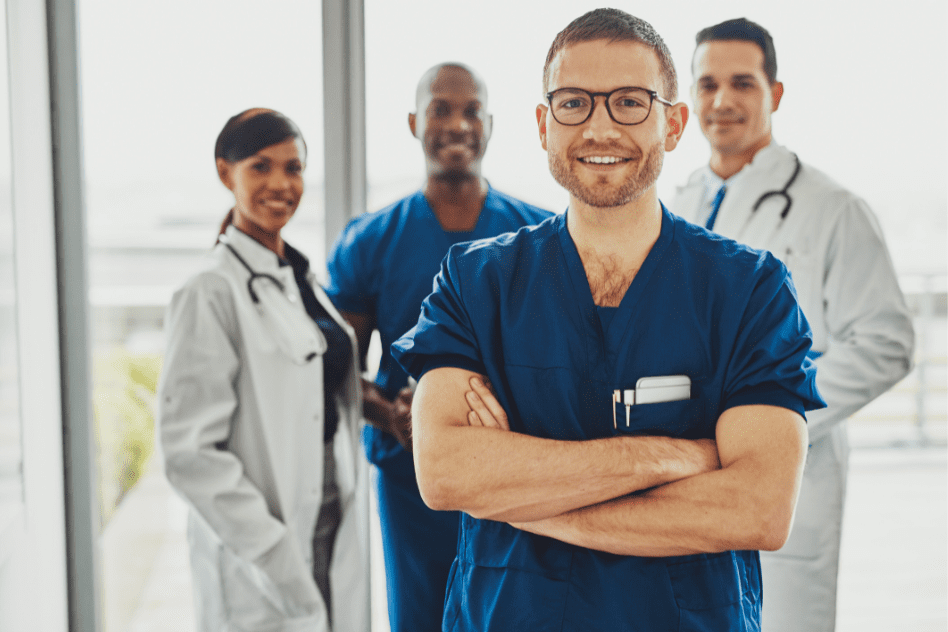 Finding the right healthcare professionals can be a daunting task for any company. The healthcare hiring process isn't quick and requires considerable time, resources, and expertise to attract the best talent. Healthcare recruiters can help you save time and money by providing a streamlined process for finding top medical talent. In this article, we'll explore the advantages of working with a healthcare recruitment firm to find top talent.
Advantages of Using Healthcare Recruiters
Patients choose your healthcare facility because they know they'll get the best care. But, to guarantee the highest quality of patient care, you need a dedicated and talented medical team. Healthcare recruiters can help you attract and hire the best healthcare professionals. Here are a few advantages of working with a healthcare recruitment firm.
In-depth Knowledge of the Healthcare Industry
Successful medical recruiting demands a good understanding of the healthcare industry. After all, most healthcare roles require specialized skills and certifications that not everyone can offer. Recruiters who don't understand the technicalities of the roles they're filling will only slow down the hiring process or make expensive hiring mistakes.
Healthcare recruiters have specialized knowledge of the medical industry and can quickly identify qualified candidates and eliminate ones that don't fit the bill. When you work with a healthcare recruitment team, you can count on their expertise in the medical field and knowledge of emerging hiring trends, regulations, and best practices.
Extensive Network of Top Candidates
Unlike other staffing firms, healthcare recruitment agencies focus exclusively on healthcare staffing. Healthcare recruiters screen, interview, and hire thousands of candidates for roles nationwide. So, they're well connected to an extensive list of top healthcare job seekers. This network means they may already have a pool of vetted candidates ready for you before you even begin your search. Leveraging their talent pipeline will help you fill positions faster and easier.
Zero Chances of Poor Quality Hires
One bad hire can cost a healthcare company more than 30% of the individual's first-year expected earnings. When you hire the wrong person, you lose:
Hours spent on recruiting and interviewing

Job advertising fees

Money and time used for onboarding and training

Expenses lost on disrupted projects
To avoid making bad hires, consider working with a healthcare recruiting team. They have talent strategies in place to ensure that a prospect is the best for the role and a great cultural fit for your company.
How do healthcare recruitment agencies avoid poor-quality hires? By using hiring techniques such as:
Benchmarking salary offerings

Automated screening processes

Assessment tests

Detailed background checks

Innovative recruitment technology
Medical recruiters prioritize quality in their search for top talent for your organization, so you can feel confident that you're hiring the right people to care for your patients.
Partner with Experienced Healthcare Recruiters
It's no secret that healthcare hiring has become tougher since COVID-19. But, before you choose a recruitment partner, look inwardly at the level of involvement you want from a recruitment team and identify the value they can add to your hiring process. Partnering with healthcare recruiters can help you:
Save time and money on your recruitment efforts

Cut the risk of a bad hire
Find the right candidates who fit in with your culture
Connect with qualified job seekers quickly and easily
Gain access to the latest talent acquisition tools and strategies

At Hire Velocity, we understand the unique hiring challenges of the healthcare industry and the emphasis on patient care. No matter what talent needs you have, we partner with you to optimize your talent acquisition strategy, from entry-level roles all the way to the C-suite.
Contact us today to learn more about how we design talent strategies that build great teams and great businesses.