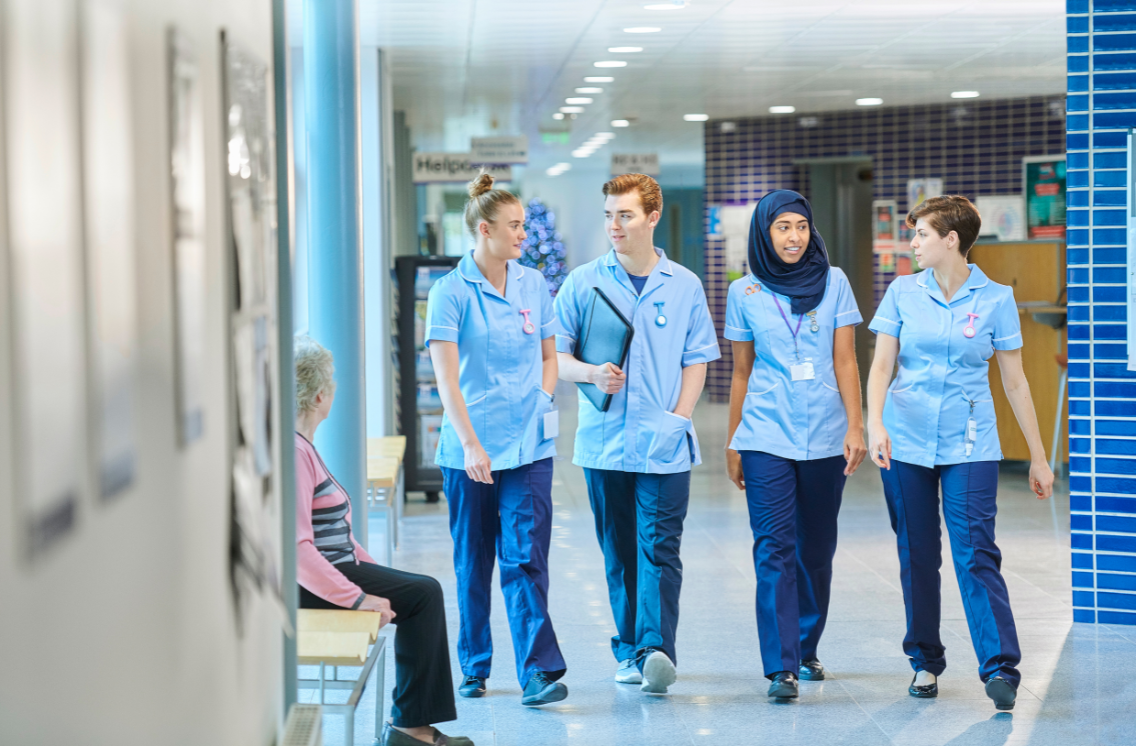 Nursing is one of the largest professions in the United States, with 4.2 million registered nurses (RNs) nationwide. But what makes a great nurse stand out from the rest? That's where an experienced nurse recruiter can help. Nurse recruiters are specifically trained to identify the key characteristics that make a nurse stand out from their peers and identify the qualities that will make them an excellent addition to any healthcare organization.
Although necessary credentials, skills, and experience are required for nursing, picking the "right" nurse to join your team frequently depends on finding someone with the values, attitudes, and work experience that matches your organization's needs. These five traits are essential in nurse candidates, and a nurse recruiter can help you identify those who have them.
Excellent Communication Skills
At its core, nursing is a profession where excellent communication skills are essential. It's not enough to be technically proficient—nurses must also be able to communicate clearly with patients, their families, and other healthcare professionals. When patients face complex medical decisions that require detailed explanations and instructions, they often turn to their nursing team. So healthcare recruiting firms look for candidates who can communicate clearly, concisely, and compassionately.
Nurses who showcase strong verbal skills, active listening strengths, and patience in their communication will be at the top of the hiring list for a nurse recruiter.
Empathy
The best nurses are known for their compassionate bedside manner. They can put themselves in their patient's shoes and relate to how they might be feeling. This natural capacity to provide quality patient care is an ideal characteristic that a medical recruiting team looks for in candidates.
Why is empathy an important trait for a nurse?
A talented nurse recruiter looks for candidates with a demonstrated compassion capacity, as shown in past roles or volunteer opportunities. In a healthcare setting, nurse-patient interactions are often based on trust and understanding. Nurses who demonstrate empathy through their communication, demeanor, and treatment of others will be able to build strong relationships and provide the best patient care.
Critical Thinking & Problem Solving
Given that no two patients are the same, a great nurse always finds the best way to offer excellent patient care. Nursing requires quick thinking abilities on a daily basis, from assessing patient conditions to managing medications, and healthcare recruiters recognize this quality. They will seek out candidates who can showcase times when they have demonstrated strong problem-solving skills.
Nurses who can think on their feet, come up with creative solutions, and manage the unpredictable demands of a fast-paced work environment will be the ideal candidates for any healthcare entity.
Resiliency
Nurses are often called on to work long hours, shift after shift, and handle difficult and emotional situations. So, it's no surprise that nursing can take a toll on the body and mind and nursing burnout is a real concern in health recruiting. To be successful in this field, nurse candidates must exhibit resilience and the ability to persevere when faced with unprecedented challenges.
A skilled nurse recruiter looks for candidates who are self-aware enough to recognize when they need help or support but still have the inner strength needed to continue providing quality care no matter what obstacles they may face.
Some attributes of resilient people are:
A positive outlook and sense of humor

The ability to problem solve in stressful situations

Confidence

Strong friendships and relationships

The ability to manage emotions in a healthy way
Team Building & Collaboration
In all healthcare organizations, nurses are one part of a larger team. Everyone must work well together to help patients recover and get back to their lives. The best nurses will have strong clinical skills and can work collaboratively with others. Healthcare headhunters focus on nurse candidates who can actively engage in team building and who understand the importance of contributing to a supportive work environment.
Get An Edge in Nurse Recruitment
At Hire Velocity, we understand the unique hiring challenges of the healthcare industry and the emphasis on patient care. When you need top-quality healthcare talent, we partner with you to optimize your talent acquisition strategy, from entry-level roles all the way to the C-suite.
It's part of our commitment to helping you climb higher with talent strategies designed just for you. Download our free Nurse Recruiting Strategies e-book to hire the best healthcare talent.