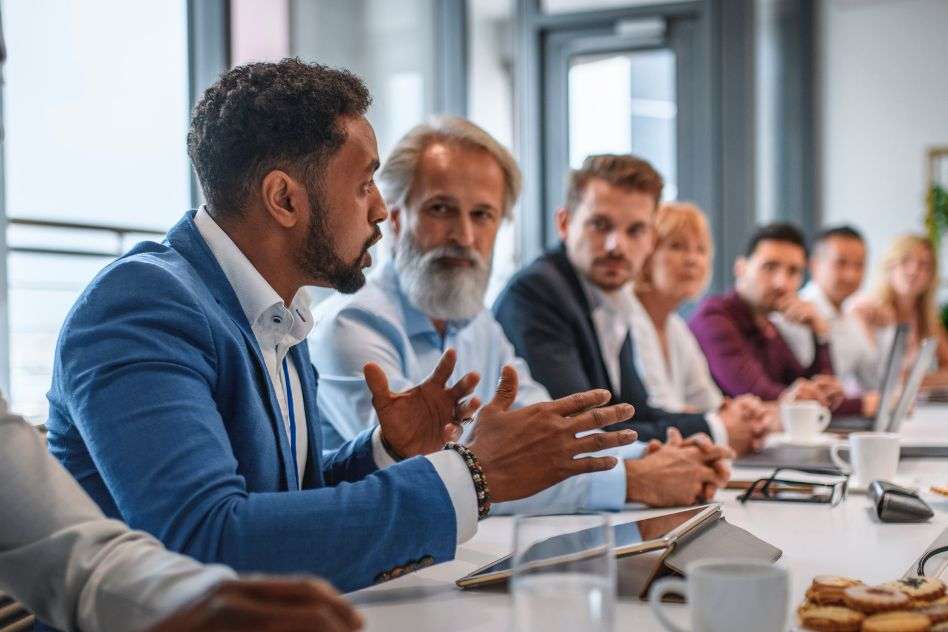 Finding a new leader is not just about attracting someone with the ideal credentials but matching someone who aligns with your company's culture and values. Exec search firms can be a valuable resource to help you identify, assess, and select the best candidate for the position. Their executive search solutions can be your gateway to finding a leader who isn't just talented but can inspire and motivate your team.
But how do you know an executive search firm is right for your organization? Here are four tips to help you identify and select the perfect exec search firm.
Review Testimonials and Case Studies
If you're curious about how a search firm finds candidates, conducts interviews or gets results, the first step is to review the firm's past work. Look for case studies, testimonials, and stories from previous clients to get an idea of how successful the executive search firm is and what their recruitment and hiring process looks like.
If you want to trust a firm to deliver on its promises, you must feel confident in its ability to work with your team and deliver qualified candidates. So, when reading case studies, look for examples of successful placements in your industry and at your organization's level. This can give you a better understanding of how the firm operates and what results you can expect.
Seek Referrals from Trusted Sources
It never hurts to ask around about the exec search firms you're considering. Speak to colleagues in your network, ask for references from the firms you're eyeing or even recruiters who know the industry. Ask specifically about what exec search firms they recommend and why. First-hand insight and experiences can be the best way to better understand an executive search firm's process, working style, capability, and results.
Assess the Track Record of Exec Search Firms
Metrics like success rates and average time-to-fill can provide a good understanding of how an executive search firm performs. Ask the exec search firms you're reviewing to share their track record, including any data-driven evidence of their success.
For example, find out how many placements the firm has completed in the last year, what percentage of those placements resulted in successful hires, and how long it took the firm to fill those positions. This information can help you decide which exec search firms have the most experience and the extent of their network connections.
Evaluate the Search Firms' Approach and Values Alignment
Top executive search firms will understand your company's values, culture, and goals and are more likely to bring you the best candidates for the job. So, take some time to think about how their approach aligns with your organization's mission and values. Look for a firm that takes a consultative approach, working with you to understand your organization's needs and goals.
Also, don't disregard the importance of the firm's approach to diversity, equity, and inclusion. Recent studies show that diversity in leadership has been linked to better financial performance, increased innovation, and improved decision-making. Learn how each of the exec search firms prioritizes DEI and how they find the best candidates that match your company culture.
Ask About Communication and Confidentiality
The executive search process requires a recruitment team that can maintain confidentiality and delivers clear, consistent communication. You want to work with a search firm that keeps you informed through every step of the search and is transparent about the results. Ask about their communications process and how they keep their clients up-to-date on the status of a search.
Accelerate Your Executive Recruiting
At Hire Velocity, we realize that quality leadership drives the success of any organization, delivering both vision and guidance to lead the way forward. We use a customized executive search strategy to help you attract, develop, and retain high-quality leaders.
If you're looking for a partner in executive search, we'd be happy to discuss our approach and how we can help your organization find its next great leader. Contact us today to learn more about our talent acquisition solutions.