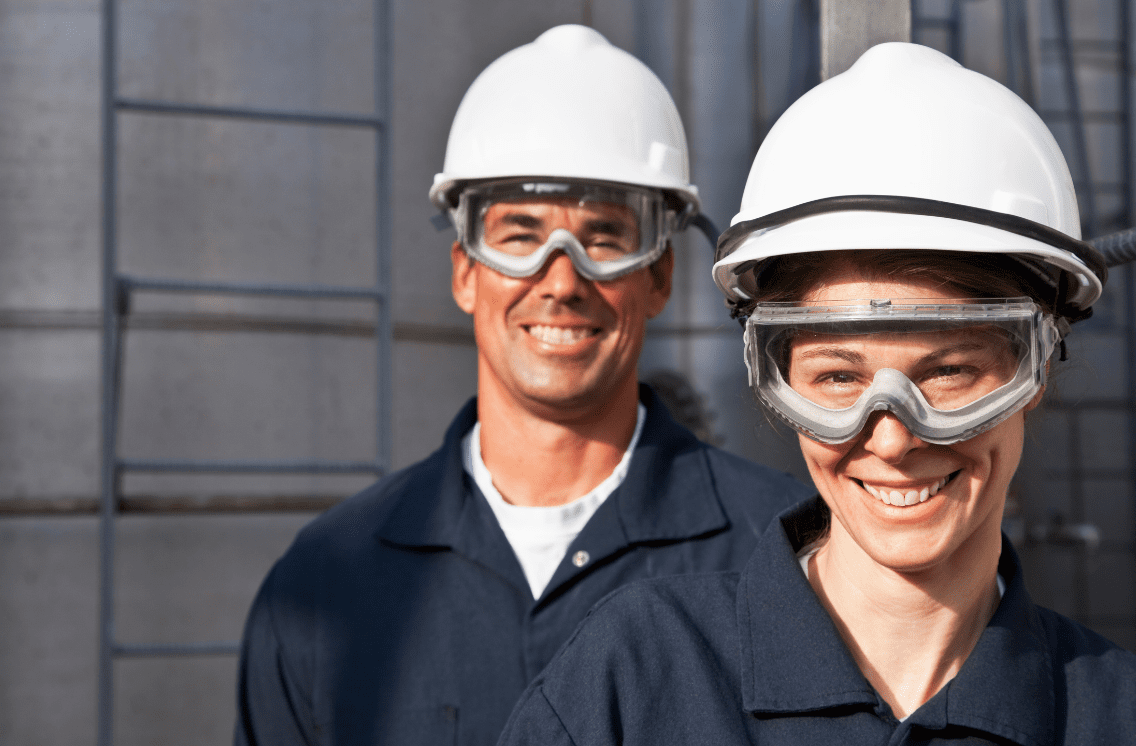 Attracting top industrial talent is key to the strength of your organization. When finding top talent for manufacturing positions, few methods are as successful as working with an industrial recruiter. Industrial recruiters have the experience and resources necessary to find the best candidates for your company. They have a variety of strategies to source candidates and know how to attract the most skilled talent. This article will discuss how manufacturing industry recruiters find candidates and what recruitment tactics they use to source talent. We will also review the benefits of working with an industrial recruiter to find your next great hire.
What is Candidate Sourcing?
Candidate sourcing is a system of identifying and attracting potential candidates for a job opening. Often these are passive job candidates who are not actively seeking new employment opportunities. Sourcing candidates can be time-consuming, but it is worth the effort to find the best possible candidates for the job.
What are some of the most valuable techniques for candidate sourcing?
Passive candidate recruiting can be done in many ways, such as through online job boards, social media, or employee referrals. The goal of candidate sourcing is to create a pool of qualified candidates from which the best candidate can be selected. Major points that manufacturing recruiting firms include when they are candidate sourcing are:
Gather all essential details about the candidates by reviewing resumes and work samples or checking social media and professional accounts.
Make a pre-employment assessment of the candidate's skills and abilities.

Connect with potential employees and build positive relationships.
If you are wondering how your industrial recruiter will source candidates, here are some of the top strategies for candidate sourcing that recruiters use.
Leverage Talent From the ATS
According to recent recruiting research, an average of 270 people need to come to a job opening for a company to get one hire. That leaves many silver-medal job candidates discarded and buried in your applicant tracking system (ATS). Many companies make the mistake of only looking at active job seekers when they are sourcing candidates. However, an industrial recruiter will often start by searching the ATS. An ATS can be a treasure trove of passed-over applicants, making it easy for recruiters to access a large pool of potential applicants and then narrow down the search based on skills, experience, and other factors. Re-engaging "lost" candidates can be an excellent opportunity to connect with top talent.
Tap Into Social Media Channels
Social media is a powerful tool to use for candidate sourcing. Recruiters can use social media to connect with potential candidates, learn more about them, and build relationships. Social media helps recruiters efficiently find candidates and vet them based on their work descriptions, skills, and online information. LinkedIn is a valuable platform for recruitment firms to use when sourcing candidates. LinkedIn allows manufacturing recruitment agencies to search for industrial professionals by job title, location, or company. Additionally, LinkedIn has many built-in tools that industrial recruiters can use to reach out to potential candidates and learn more about their experience and qualifications.
Utilize the Industrial Recruiter Network
Every industrial recruiter has a network of other manufacturing industry recruiters, job candidates, and clients they can rely on when sourcing candidates. In fact, over 56 percent of recruiters rely on their network when sourcing new talent. When industrial recruitment agencies need to find a candidate for a specific role, they will often turn to their network first. Using the recruiter network is a useful way to quickly find qualified candidates.
Offline Recruitment Methods
While online recruitment methods are often the most efficient, industrial recruitment agencies also use offline methods to source candidates. Offline recruitment methods include attending industry events, job fairs, and networking events. In-person recruitment is a great way to meet manufacturing industry professionals and build relationships face-to-face. Candidates are often more likely to respond to recruitment messages after speaking to a manufacturing recruiter at an event. So, offline recruitment methods should not be overlooked.
Strengthen Employee Referrals
LinkedIn reports that the number one way people discover a new job opportunity is through a referral and that businesses can expand their talent pool by 10x if they engage with their employees' networks. So, employee referrals should be a vital part of developing a candidate pipeline. To best encourage employee referrals, recruitment firms can offer employees a referral bonus or other incentives for employees to refer qualified candidates to open positions.
Hire An Experienced Industrial Recruiter
Industrial recruitment agencies find the right candidates through a variety of methods. Prominent industrial recruiters and manufacturing RPOs will use a combination of online and offline recruitment methods to source candidates. If you are looking to hire a manufacturing recruitment firm, be sure to hire a recruiter with experience in your industry.
As a leader in recruitment process outsourcing, Hire Velocity has a team of highly specialized manufacturing recruiters who can assess your staffing needs. We can help you find the skill sets required to advance your team and guide you through putting the best talent acquisition methods in place. Contact us today.