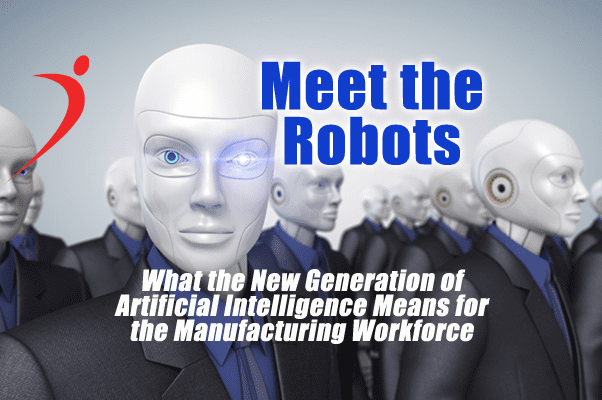 What the New Generation of Artificial Intelligence Means for the Manufacturing Workforce
Every time industry makes a leap forward, we see a corresponding shift in the demands of the workforce. It happened at the start of the 20th century and it's happening again in the 21st. The question is: What does that mean for the future of work and recruiting in the manufacturing industry and for manufacturing recruiters?
Scroll down to download this free eBook for expert advice from Hire Velocity!
Table of Contents:
Move Over Rosie: AI is Coming to an Industrial Plant Near You
What Does All the Buzz About AI and Robotics Mean for the Workforce
What Jobs Are in Highest Demand?
Recruiting Challenges in Manufacturing
Keys to Recruiting Tomorrow's Manufacturing Workforce
As Job Requirements Evolve, the Workforce Will Too