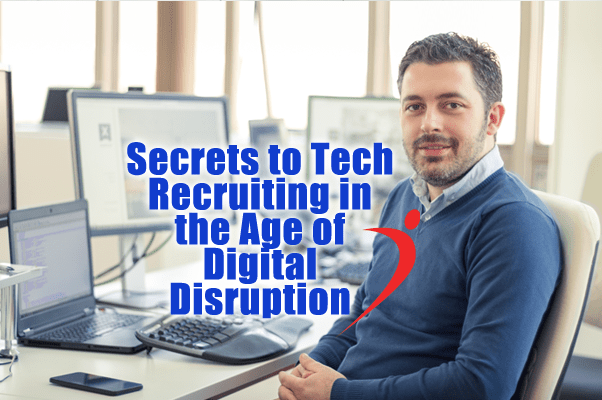 A Hiring Manager's Guide to the IT Job Market
Digital disruption — it's a trend that is reinventing the way we live our lives. Today, we can do things our grandparents never dreamed of. From depositing a paycheck into our bank account via smartphone to buying Great Aunt Mary's favorite candy on Amazon to updating our benefits options via the employee self-service portal at work, more of our routine activities take place in a virtual space every day.
All that digital traffic changes the game for businesses too. If you don't keep up with consumer demands for digital access, you'll be trampled under competitors that do, and you'll soon become a relic of the past—along with your profit margin.
Smart businesses recognize that the digital age requires a brand-new technology strategy, and they're clamoring for people to build the platforms, interfaces, and infrastructure to get it done. They also need experts in blockchain, cryptocurrency, cloud computing, automation, data, cyber security, and AI to remain competitive in today's business environment.
But while job growth in the IT sector shows no signs of slowing, there remains a gap between demand for skilled workers and available talent to fill those open positions.
Scroll down to download this free eBook for expert advice from Hire Velocity!
Table of Contents
Introduction
What is the Tech Industry Unemployment Rate?
The Lowdown on the Top Ten Tech Jobs
What Recruiters Need To Know About Trends in the Tech Space

Highest-Demand Skills
The Gig Economy
Company Culture and Opportunities
Tech Roles at Non-Tech Companies
Burnout

What is a Fair Salary in the Tech Industry?
What About Certifications?
Common IT Recruiting Methods – And Why They Ultimately Fail
Ten Golden Rules for Recruiting Top Tech Talent
RPO: The Secret to Solving Your IT Recruiting Problem