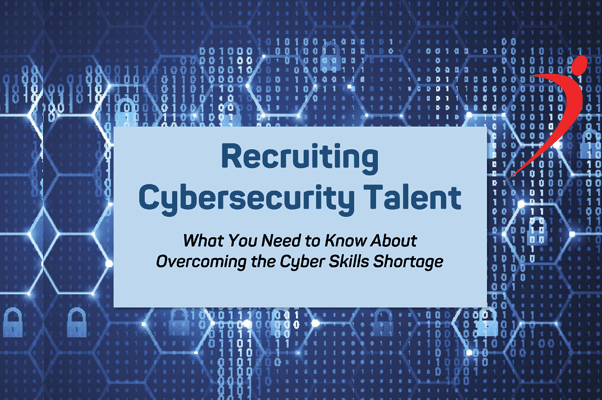 What You Need to Know About Overcoming the Cyber Skills Shortage
Almost every day we hear about a new data breach. They happen everywhere, from small startups to huge, globally recognized companies. No one, it seems, is safe from the growing threats of hacking and cybercrime. The data revolution has escalated the problem as well, with more and more sensitive information residing in the cloud, tantalizingly close for anyone with the tech know-how to crack the encryption or break through a firewall. Companies need better cybersecurity strategies, but building a secure technology environment isn't as straightforward as it used to be.
Scroll down to download this free eBook from Hire Velocity!
Table of Contents:
Understanding the Threat: Protecting Your Network In Today's Technology Environment

Know the Enemy: Types of Cyber Threats that Put Your Data at Risk
Social Media Threats
What Your Cybersecurity Strategy Needs to Keep Hackers at Bay

What's Driving Cybersecurity Demand: Top Industries and Job Titles

Top Industries Planning to Hire Cybersecurity Talent
Top Cybersecurity Jobs by Salary Range
Cybersecurity Certifications

8 Strategies for Building Your Cybersecurity Team