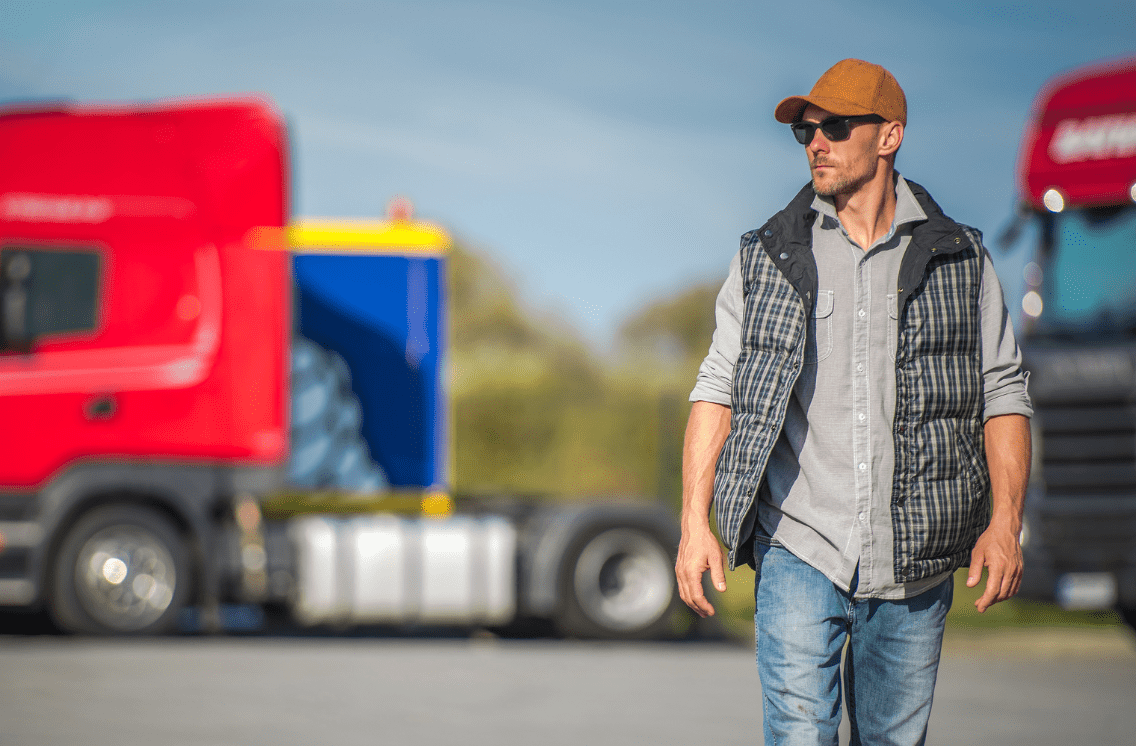 What's driving the uptick in CDL Recruitment? This is the question everyone is asking within the transportation industry. Truck driver recruitment has been increasing for several reasons, including demographic changes, improved job stability, higher wages, and a new focus on quality over quantity regarding transportation recruiting efforts. Let's take a closer look at these critical reasons for growth in CDL recruitment and how they are shaping the future of this fast-paced industry.
Understanding the Challenges of CDL Recruitment
We learned during the COVID-19 pandemic, with its supply chain problems, that the U.S. economy depends on the transportation industry. In fact, the trucking industry accounts for more than 70% of all freight shipped throughout North America. So, industries nationwide and the general public are deeply affected when there's a shortage of drivers. Since the driver shortage has been ongoing, many companies have been rushing to fill their CDL recruitment needs.
How did this truck driver recruitment shortage begin? Several factors have led to this situation, including shifting demographics, increasing needs for freight trucks, and changing attitudes toward trucking jobs.
Demographic changes
Today, you're more likely to find middle-aged truckers behind the wheel of a big-rig or freight truck than younger drivers. The average age of an over-the-road truck driver in North America is now over 45 years old, while the median age of a truck driver of a private fleet is 57. And that leaves truck drivers generally older than the average age of American workers.
What does this mean for trucking? Well, CDL recruitment of younger, less experienced truck drivers has become much more difficult than in the past. Since most entry-level positions require a significant amount of hands-on training, younger drivers may find these jobs less attractive than those they can jump right into quickly.
However, these demographic shifts have created an opportunity for employers in the transportation sector, who are willing, to invest in training and career development programs for new hires. To meet the demands of a changing workforce, companies need to focus on launching these types of trucking recruitment programs to appeal to a broader range of workers.
Increased Dependence on Freight Trucks
In recent years, distribution and supply chain challenges have been newsworthy. This makes CDL recruitment even more crucial to the success of industries nationwide. E-commerce and globalization have led to a rapid increase in freight shipments via truck. In fact, the U.S. Department of Transportation reports that shipping trucks are involved in the supply chain of all top 10 commodities by tonnage and value.
More truck shipping requires more drivers. So, this increased reliance on trucking means that any issues with the CDL recruiting process can have ripple effects across different industries.
Changing Attitudes Towards Trucking Jobs
Many people have outdated beliefs about trucking jobs, which can make CDL recruitment more difficult. For example, many people still assume that trucking is a low-skill job with minimal training requirements and little opportunity for advancement. However, this couldn't be further from the truth—truck driving jobs today offer a variety of benefits to employees who are willing to pursue CDL certification and commit to a trucking career.
At the same time, driver recruiting needs to focus on improving the image of trucking jobs to attract a new generation of workers. Trucking companies can create CDL recruitment that highlights the benefits of these jobs and promotes transportation career opportunities for young people. By taking a modern approach to CDL recruitment, employers can help to meet the truck driving demands nationwide.
The Future of CDL Recruitment
The increasing demand for qualified truck drivers has created an opportunity for employers across North America who are willing to invest in innovative approaches to recruitment and hiring. By understanding demographic changes and shifting attitudes about the transportation industry, companies can create cost-effective recruitment strategies to help them fill their open positions with skilled workers who are ready and eager to hit the road.
At Hire Velocity, we understand the trucking and transportation industry, and we're ready to put our expertise to work for you. Contact us to learn about our talent acquisition and transportation recruiting solutions.