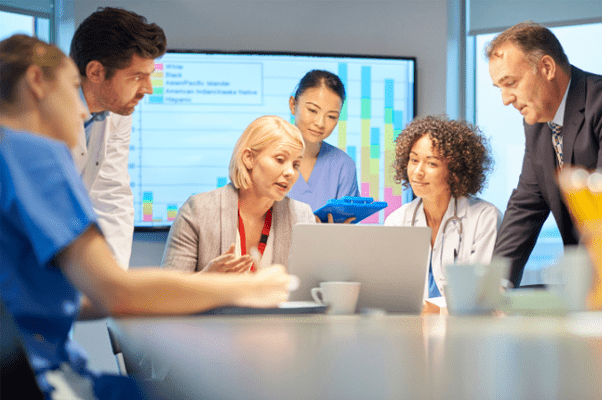 Healthcare executive search firms are under pressure to find qualified candidates who can provide innovative solutions and bring about positive change. With the ever-changing healthcare landscape, healthcare executive search firms are finding it more difficult to find qualified candidates for senior-level positions. As healthcare organizations continue to evolve, so too must the executives who lead them. Let's explore how the healthcare executive search industry can successfully meet these challenges.
The Healthcare Industry Is Changing Rapidly, and Executives Are in High Demand
In the face of a global pandemic, healthcare organizations have been forced to adapt quickly and make decisions that will ensure the safety of their patients and staff. There is now a growing need for qualified executive-level healthcare leaders who can navigate through uncertainty and bring about positive change.
This has put a strain on healthcare executive search firms, which are now under pressure to find leaders who can handle these challenges.
Now, healthcare organizations are leaning on healthcare executive search firms to look outside their organizations for qualified candidates with the right skills and experience. This departs from the traditional healthcare executive search strategy, which typically relies on internal candidates. But, with new challenges come new opportunities for organizational change.
Digital Health Leads the Way for Healthcare Executive Search Firms
In 2021, $29.1 billion was raised by U.S. digital health companies (almost double the amount raised in 2020). However, many of these new digital health companies are in the early stages of development and need to grow their executive teams. Healthcare executive search firms are under pressure to meet the needs of both digital health startups and established healthcare organizations. This has led to increased competition for healthcare executive talent. These firms must keep up with the latest healthcare trends to identify the best leaders in a more complex and competitive healthcare landscape.
Prepare for Long-Term Shortage of Professionals
While the healthcare landscape is constantly changing, one thing remains constant: the need. Despite a boom in venture funding of healthcare, healthcare organizations of all sizes face a shortage of executives and healthcare professionals. This shortage is expected to continue into 2022 and beyond as the healthcare industry grows and evolves.
As healthcare organizations move away from the traditional healthcare model to adapt to new technology, healthcare institutions will need to look for leaders who are innovation-oriented, willing to challenge the traditional models, and bring experience from various industries. By recruiting executives outside healthcare, healthcare executive search firms may find a larger pool of talent than if they are restricted to only leaders with traditional healthcare industry experience.
With the right executive search strategy and tools in place, healthcare executive search firms can help healthcare organizations navigate through this challenging landscape and find the leaders they need for long-term success and prosperity.
Leverage New Methods and Technologies to Find Qualified Candidates
The adoption of new technologies is changing the healthcare landscape and how healthcare organizations operate. Healthcare executive search firms need to be at the forefront of these changes to recruit qualified candidates who can lead healthcare organizations into the future. One way to do this is by leveraging new methods and technologies, such as artificial intelligence (AI), big data, and predictive analytics.
For example, healthcare executive search firms can use AI to identify qualified candidates, big data to track healthcare industry trends, and predictive analytics to forecast future needs. By using these new methods and technologies, healthcare executive search firms will be able to find the best candidates for the job and help healthcare organizations meet the challenges and opportunities that lie ahead.
Healthcare Executive Search Firms Can Help You Find Executive Talent
Whether it's a healthcare crisis or new technology, the healthcare industry is in flux. To adapt to industry changes, healthcare organizations require innovative leadership. Executive search firms can help you find the right talent for your needs. Whether you are hiring a CFO, CEO, or other executive position, these firms can help you locate and hire the best candidates.
Our team at Hire Velocity has the experience and knowledge to help your organization stay ahead of the curve and find the top talent needed for success. Contact us today to get started.