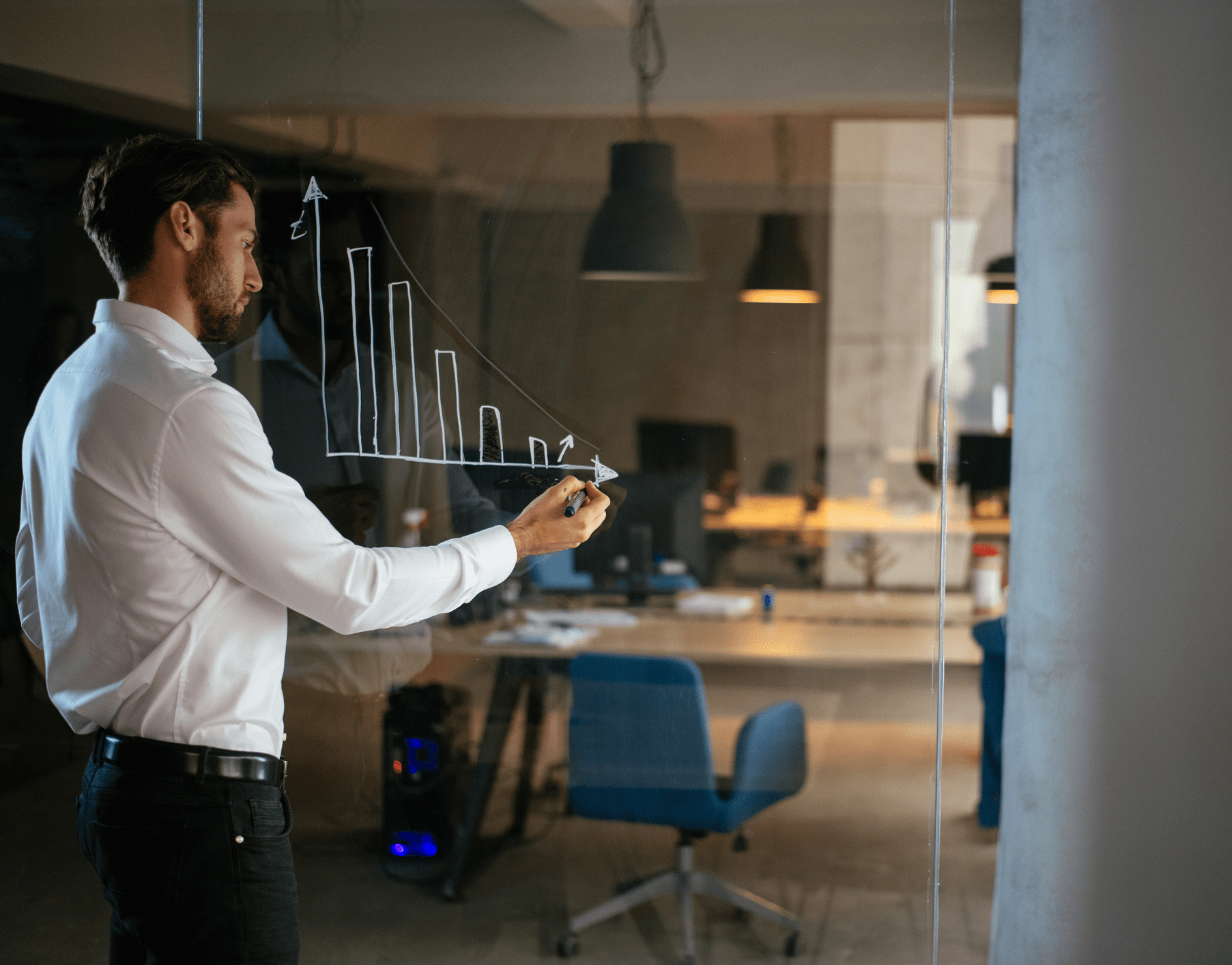 When a company is preparing to enter a new growth stage, it often feels like someone has changed all the rules of the game. During the startup years, companies thrive mainly on big vision and hard work. Everyone, from the CEO on down, is expected to roll up their sleeves and jump in to help whenever necessary. That's a successful – and necessary – mindset when you're building a company from the ground up. But once the company has stabilized and you're ready to plan your growth strategy for the next stage of development, mindsets and processes will need to change.
As you transition to a new investment strategy, your investors will want to have a say in who the key players within the company are. Both venture capital and private equity investors want to be sure company leaders have the skills, knowledge, and experience to set strategic vision, generate rapid growth, and lead the company in getting results. One of the first roles they will look at is the CFO.

The CFO is integral to the growth strategy of the company. As such, he or she will need to demonstrate the ability to achieve the specific priorities of the investors as well as of the organization. These priorities will be strategically distinct from those pursued during the early stages of the company, and they will vary based on whether you are partnering with a venture capital investor or a private equity firm.
As you work with an executive search firm to hire a CFO, it's vital to know which characteristics are most valuable for each stage of organizational growth and how priorities differ for venture capital investors as compared with private equity investors.

Choosing a CFO for Venture Capital-Backed Company
Because venture capital investors are involved in the early stages of company growth, they are typically used to working in a fast-paced, high-risk environment. Rapid growth and innovation are keys to success, but the company also needs someone at the financial helm who can provide a healthy dose of realism to manage risk. At this stage, a CFO will usually be working in the nuts and bolts of the company's finances, managing the bookkeeping, reporting, cash flow, and budget. The CFO may also be called upon to step in and assist with other functions such as a new ERP implementation or HR strategy.

To succeed in this environment, the CFO will need to:
Be willing to get his or her hands dirty in the development of the business. CFOs at this stage are often generalists by necessity.

Understand how to encourage and facilitate innovation while also providing restraint where necessary.

Act as a partner to the CEO.

Attract and evaluate potential investments and manage resources effectively.

Possess strong interpersonal skills, working effectively both with the startup team and with investors.

Choosing a CFO for Private Equity-Backed Company
Private equity investors usually enter the picture at a later stage with more mature companies. Unlike a venture capital investor, a private equity firm usually has majority ownership in the company and will therefore expect to be closely involved with decisions about company leadership, including the CFO. Exit strategy is a key consideration in CFO selection at this stage, since different strategies require different skills. For example, a company that plans to focus on growth will need a CFO who is experienced in merger and acquisition activity, while a company heading towards an IPO will need someone skilled in negotiation with investors and investment bankers.

To succeed in this environment, the CFO will need to:
Possess top-level financial skills and expertise, enabling them to provide support for strategic initiatives.

Have experience working in the industry and/or with a company of similar size and goals.

Have both the experience and the interpersonal skills to develop and execute a strategic vision alongside private equity investors.

Have an established track record as a CFO.

Operate effectively in intense, bottom line-driven conditions.

Demonstrate tangible results quickly.

Serve as a link between company leaders and investors.

Have experience with business and operational finance as well as capital markets.
How to Find the Right CFO For Your Company's Growth Stage
Finding the right CFO for a specific stage of growth requires excellent timing and careful consideration of requirements. As you work with an executive search firm to hire a new CFO, it's important to quickly nail down which requirements are essential to success in the role and which ones can be flexible. For example, a CFO with the right skills and experience may be a good fit even if they come from another industry.
Leading a company at the venture capital stage as compared with the private equity investment stage requires two unique sets of skills, and it's a rare individual who can succeed in both environments. That's why most companies will need to carefully evaluate their current CFO to determine the likelihood of retention after receiving an investment.