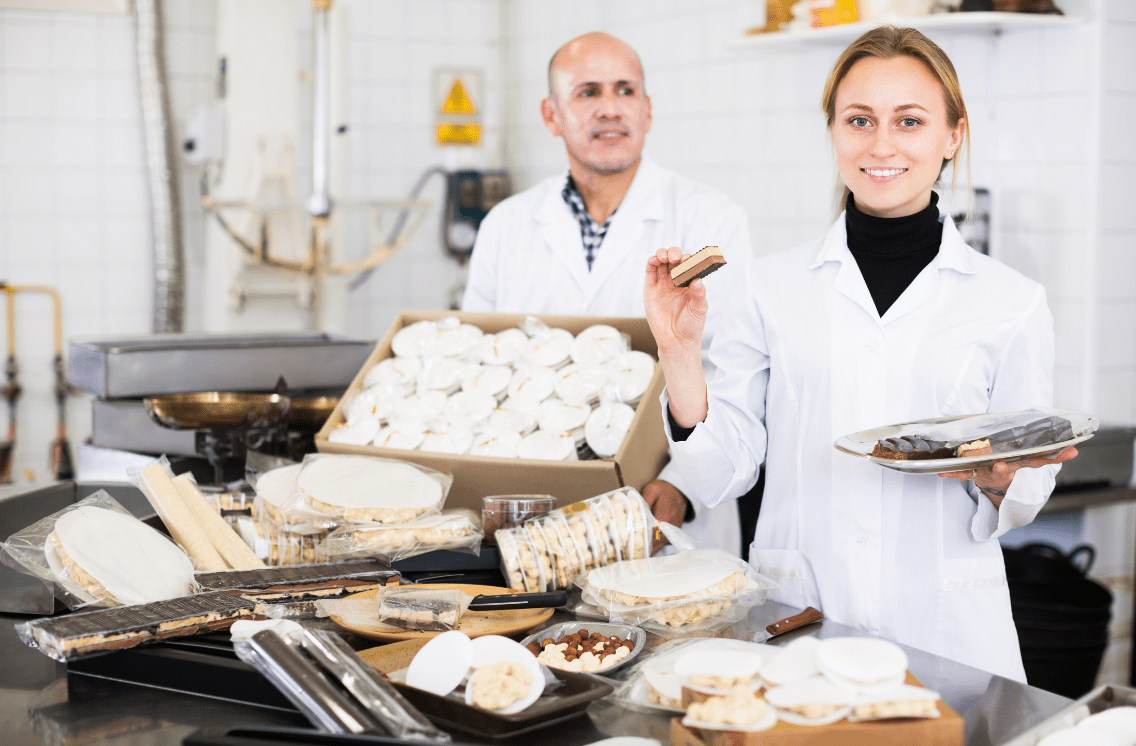 Every good recipe has a secret ingredient, and the best way to hire talent in the food manufacturing industry is no different. Food manufacturing recruiters can be the secret ingredient needed for a successful and efficient hiring process. The food service industry has seen enormous growth and surpassed pre-pandemic levels in food production. As a result, there is now an industry-wide drive to find and hire the best food manufacturing talent. Food manufacturing recruiters can help you bridge the gap between consumer demand for food and the food industry's talent pool.
Hiring Problems Facing the Food Industry
Over the last few years, food manufacturing across the U.S. has faced severe labor shortages. COVID-19's effect has resulted in many workers leaving the industry for other opportunities. And while the food industry has shown steady employment gains, it will still have to find and hire over 132,000 workers to keep up with food production. Other significant hiring problems facing food manufacturing companies are:
Finding food manufacturing workers with the right skills for plant operations.
Retaining skilled labor in all levels of the industry, from entry-level to C-Suite.
Staying compliant with changing food safety regulations relating to employee training.
Food Manufacturing Recruiters: Your Secret Ingredient To Hiring Top Talent
Now that we discussed a few of the challenges food manufacturers face let's discuss how food manufacturing recruiters can help solve these issues. Recruiters can help your company in various ways regarding hiring skilled workers.
Specialized Expertise and Knowledge
Food manufacturing recruiters not only have expertise in the food industry, but they also have a wide range of knowledge that extends throughout the business sector. For example, they can stay on top of workforce trends and employment law changes to help you make the best hiring decisions for your food company. Recruiters also keep up with food safety regulations and understand how these changes will impact your business and hiring needs.
Diverse Food Industry Talent Pool
A key benefit of working with food manufacturing recruiters is their ability to access a talent pool that is not only diverse but also qualified. Recruiters have the resources and networks necessary to find food manufacturing candidates with the right skills for your open positions. They can help you attract workers for various positions and develop a candidate pipeline. Working with manufacturing recruiters gives you access to outstanding levels of talent that can help take our food company to the next level.
Leverage Innovative Hiring Technology
HR Technology has revolutionized the hiring industry, but not all companies can afford to invest in the latest tools and software. Food manufacturing recruiters have access to the latest HR technology, which they use to streamline the manufacturing hiring process and make it more efficient. This includes the latest innovative recruitment technology like:
Applicant tracking systems (ATS)
Virtual interviewing software
Background and reference check services
SMS messaging platforms
With the right food manufacturing recruitment firm, you can take advantage of their access to the latest recruitment technology without having to make a large investment yourself.
Flexible and Speedy Hiring Process
One of the biggest challenges facing food manufacturing companies is coping with change and unpredictability. COVID-19 continues to be an ongoing situation, and these fluctuations mean manufacturers must adapt quickly to survive. Hiring managers in food manufacturing companies often don't have the time or resources to react to these fast-moving trends in the marketplace.
Recruitment firms can provide a more flexible and speedy hiring process that can help food manufacturers adapt to change quickly. Some ways recruitment agencies streamline the hiring process are:
Pre-screening job applicants
Conducting initial interviews
Providing reference checks
Leading compensation negotiations
Onboarding new hires
Relieve Staffing Challenges with Custom Talent Acquisition & Executive Search Strategies
If you're looking for the perfect ingredient to add to your food company's hiring process, look no further than our team at Hire Velocity. As one of the top manufacturing recruiters, we have the experience, process expertise, and commitment to help you overcome challenges like high turnover, lack of brand visibility, and volume hiring. Contact us today and learn what Hire Velocity can do for you.