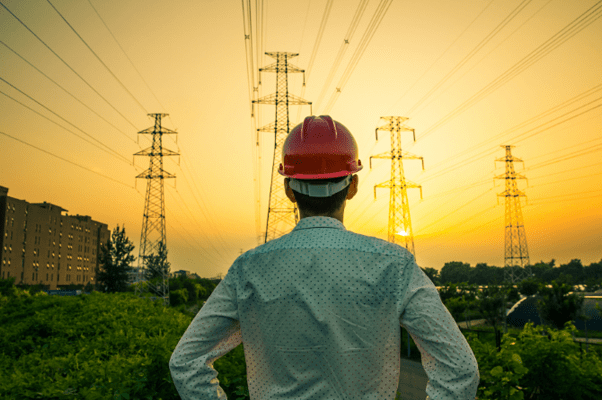 According to the U.S. Bureau of Labor Statistics (BLS), electrical engineering jobs will grow 7% by 2030. New technology and innovation are driving the demand for these highly skilled professionals. As a result, electrical engineer recruitment has become a major focus for companies looking to recruit and hire electrical engineers.
A competitive job market requires a competitive edge, so how will electrical engineer recruitment growth affect your search for the perfect job candidate?
What Is Causing Electrical Engineer Recruitment Growth?
The electrical engineer job market is growing above average compared to all occupations. Why the need for electrical engineers? Well, increased demand could be due to the fast-paced growth of technological advancements. In fact, the BLS projects around 9,000 new electrical engineer jobs will be added to the job market over the next eight years. Factors pushing growth in electrical engineer recruitment are:
Expanded use of electric power and energy.

Research and development of new technology.

Needed skills to design, install, maintain and repair power distribution systems.

Technological advancement in the field of electronics.

Increase demand to replace retiring engineers.
Electrical engineers will be highly sought after for research and development (R&D) in industries like renewable energy and communications to keep up with rapid innovation. But, the need for electrical engineers is not limited to R&D companies. Professional, scientific, and technical firms will also be competing for electrical engineer recruitment.
Chief Challenges for Electrical Engineer Recruitment
There are more engineer opportunities than ever before, but the industry is still struggling to find enough skilled workers to fill these jobs. Here are some of the challenges that companies face in electrical engineer recruitment for their organizations:
Steep competition from other companies that are also looking for engineers.

Difficulty in attracting highly-skilled employees.

Lack of a tailored recruitment strategy.

Poor communication with candidates leads to lost job prospects.

High electrical engineer recruitment costs.

Lack of diversity in the electrical engineer recruitment pool.

Job candidate's unwillingness to relocate for the position.
How can companies solve these challenges? These challenges present an opportunity to restructure your recruitment efforts to showcase the benefits of working at your company to job applicants. If you are not sure how to initiate a robust electrical engineer recruitment strategy, consider working with an RPO to fill hiring gaps and help you attract skilled talent.
How Can You Attract Top-Tier Talent to Your Company?
Competition for top-tier talent is aggressive in a tight labor market. You need to have the best recruiting techniques for engineers to attract them. Companies have to find the right balance between salary expectations and job benefits. How can you leverage your company's advantages to hiring high-quality electrical engineers?
Understand your target job candidate
Ultimately, electrical engineer recruitment is about sales—you are selling the job candidate on why they need to work for you. First, identify your target job candidate and understand your company's selling points to attract and persuade skilled engineers. Ask questions like:
What can we offer a job candidate?

What are the benefits of working at our company?

Who will benefit from this position?
These details will help you fine-tune your job posting and messaging to ensure you are attracting the ideal electrical engineer job prospect.
Highlight advancement opportunities
Salaries and benefits are always influential, but modern job candidates also want to know that your company cares about them and offers opportunities for career advancement. No one wants to be stuck in the same job position for their whole career. If you want to attract the best electrical engineer, you need to show that you have the resources to help them move up the ladder and will help them reach their career goals in your organization.
Emphasize your company culture
According to a recent Glassdoor survey, 77% of job applicants report considering a company's culture before applying for a job. How do you communicate your company's culture? When approaching electrical engineer recruitment, showcase that your office is encouraging, innovative, and values the skills of your engineers. Engineering job candidates often look for a company that offers exciting projects to gain valuable insight and experience to jumpstart their careers. Showcase your culture on your website, job description, and anywhere you share your job posting.
Evaluate your talent acquisition strategy
Before you green light your electrical engineer recruitment plan, validate that your talent acquisition strategy is designed to attract the best-qualified talent. This means looking at hiring strategies that worked in the past to ensure your electrical engineer recruitment process is not a barrier to making timely hiring decisions. If you are unsure if your hiring strategies are effective or pressed for time, recruitment process outsourcing (RPOs) can help you make the right decisions and fill open positions efficiently.
Elevate Your Electrical Engineer Recruitment Today
No matter your organization's size or industry, recruiting quality electrical engineer candidates is a priority. RPOs can dramatically increase your hiring success rate. Select an RPO with a long track record with proven results in skilled recruiting and hiring.
Hire Velocity partners with clients across nearly every industry to solve recruiting challenges and achieve sustained outcomes. Contact us today to get started.