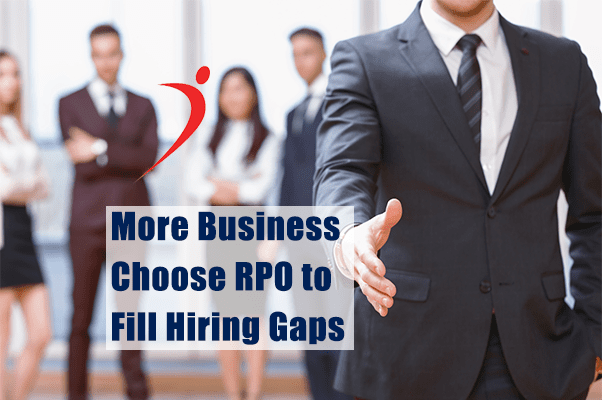 Recruitment process outsourcing (RPO) has become an integral part of the hiring approach for many businesses around the world. According to a recent survey conducted by Staffing Industry Analysts, almost three-quarters of North American and European businesses with at least one thousand employees either currently use RPO or plan to do so within the next two years. That adds up to a $4.4 billion global market set to expand by about 16% in the next year or two.

Why do businesses choose to outsource their hiring needs? Here are four of the top reasons:
Achieve More Efficient Recruiting Function
RPO firms offer a wide range of recruiting solutions, including sourcing, screening, diversity recruiting, executive recruiting, candidate onboarding, and much more. Because RPO firms specialize in these services, they can provide more efficient results in terms of cost and time than most businesses can achieve in-house.
Gain Access to a Larger Pool of Talent
Recruiting often depends heavily on networking and data analysis in order to create a pool of viable candidates. With more advanced technology and larger networks, an RPO provider can deliver a larger group of qualified candidates for high-demand industries like healthcare, IT, and engineering. They can also better identify passive candidates who might be open to a move, and they can find available candidates across multiple regions.
Benefit from Culture and Value-Based Solutions
Cultural fit is a key component of any RPO solution. By focusing on employer branding, desired soft skills, unwritten cultural expectations, and company values, the RPO provider delivers candidates who bring to the table not only the right qualifications, but also the desired ethics, work styles, behavioral values, and key attributes that will ensure long-term satisfaction for both the employer and the employee.
Cost Advantages
Companies using RPO services benefit from economy of scale, gaining the expertise and industry knowledge of the firm while also accomplishing hiring objectives at lower cost than would otherwise be possible.
The trend toward RPO demonstrates that companies want cost-effective recruiting strategies that provide long-term candidate solutions. Hire Velocity, for example, specializes in providing 10 to 10,000 hires at lower cost and reduced time-to-fill. If just 20% of the companies who are currently considering RPO solutions make the switch in the next two years, we can expect a surge in demand that will result in global hiring growth, more creative hiring solutions, and increased technological sophistication.