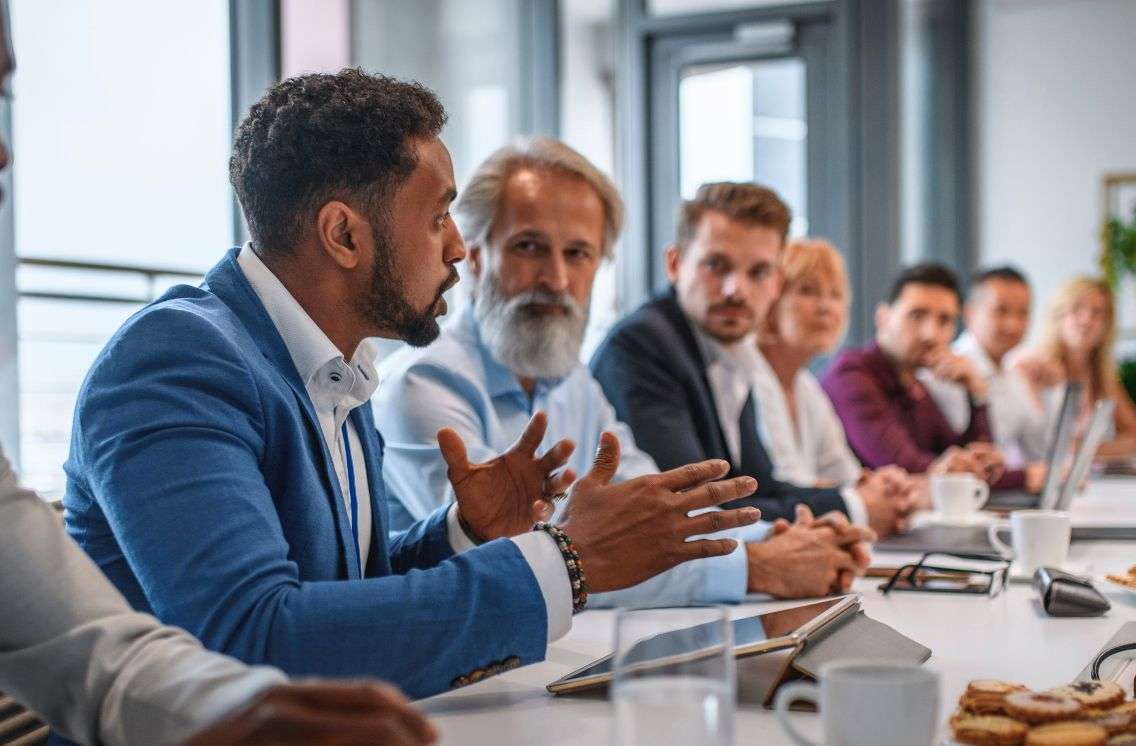 When hiring a senior-level executive, you can't afford to make a hiring mistake. You need strong leadership that also aligns perfectly with your company culture and helps propel your mission forward. That's where top search firms come into play. Partnering with the best search firm is an innovative and affordable move meaning it guarantees you'll find the right executive and avoid costly hiring mistakes.
If you're on the fence about working with an executive search firm, here's how we help find the right candidate with the rare skills needed to lead your company and inspire your teams.
How Do Top Search Firms Find Talent?
Executive search firms and recruiting agencies have a lot in common. Like recruiting firms, search firms spend considerable time tailoring job descriptions to match vacancies and work with your company to boost employer branding. But, unlike a general recruiting firm, top search firms specialize in sourcing and attracting high-level professionals for executive roles. That means they're laser-focused on strategic leadership talent, and here's how they find it.
Understand Your Company Culture
A search firm is more than a recruiting partner. Think of your search firm as an advisory board. Before your executive search team can begin scouting for qualified candidates, they'll need to know the ins and outs of your company.
How will they get to know your culture?
It all starts with conversations and clear communication. Your search team will ask the best questions to learn about what defines your company culture, your values, and what type of leader you need to succeed. Once your executive search team gets a good feel for your culture, then they'll begin to hunt for the right candidate.
Exercise Confidentiality
Talent acquisition at an executive level is a high-stakes game that requires a certain level of discretion. Often, interested candidates may not learn of the recruiting company's identity until the last stage of the hiring process— this is done to maintain a low profile for both the company and the interested candidate. Top executive search firms understand this and will exercise confidentiality throughout the recruitment cycle.
Engage Candidates
People who are qualified for leadership positions are highly desirable. Many times, the most competent and in-demand candidates already have good jobs. This can pose a problem for your company, as the pool of qualified active talent might be lacking. Executive search firms understand the best way to hire a new leader for your team is to approach candidates who are the right fit directly. Your executive search team will understand the best methods to reach out to passive candidates and make them an offer that leads them to apply.
Broaden Diversity
Partnering with top search firms means you can avoid recruiting executives who fit "the typical mold." Leaders outside of the "mold" bring various perspectives and unique voices to the table.
Plus, companies that prioritize diversity and inclusivity find themselves outperforming companies that do not in profitability. This means hiring diverse talent for your leadership team can have an overall positive impact on your bottom line and your company culture.
Commitment to the Hiring Process
Top executive recruiters take their commitment to your organization seriously during the recruitment process and once you have landed your ideal executive. Your advisory team will be a part of the search party, the interview panel, the negotiations group, and even the onboarding team. As a trusted partner, your search team is invested in ensuring every match succeeds.
Invest in Search Success
It's safe to say not every qualified executive is the right leader for your team. You need a leader with a rare skill set who will be a great asset to your company and its culture. Working with top search firms can help alleviate the stress of finding this diamond in the rough.
At Hire Velocity, we understand just how competitive it can be to hire senior-level executives. As an executive search firm, we are ready to help you create the perfect talent acquisition strategy. Partner with us today to learn more.