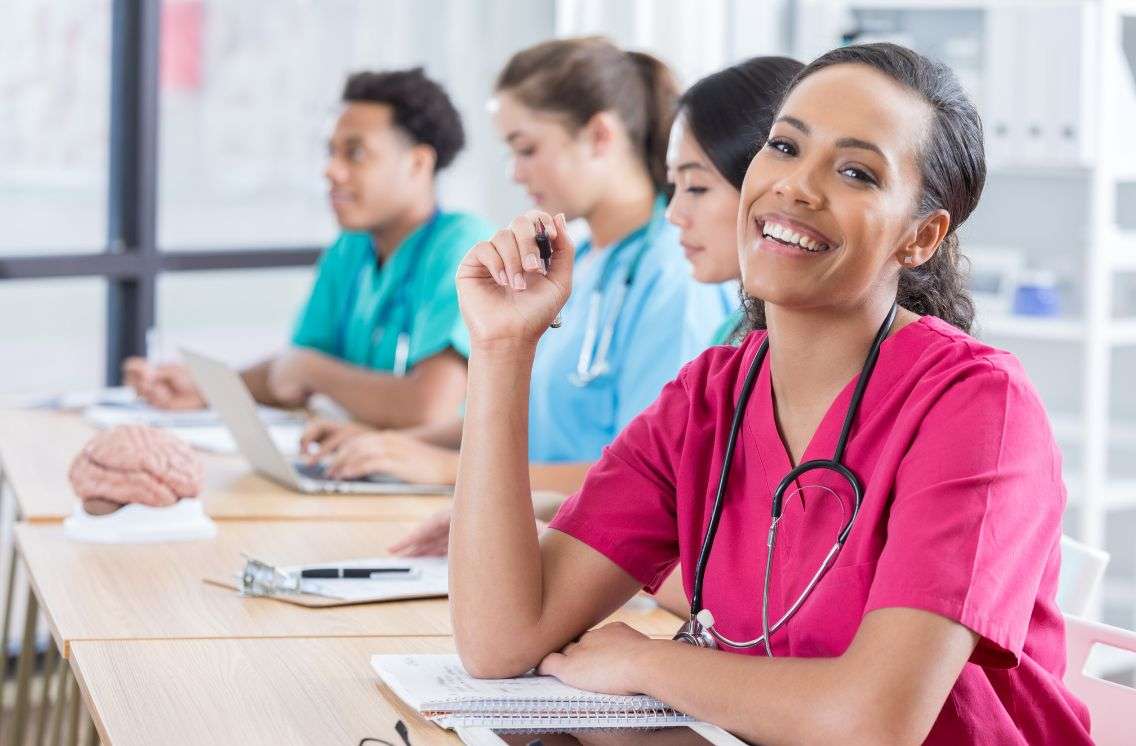 Public and private healthcare organizations are experiencing a lack of qualified and available nurses to fill vacancies. Navigating the modern healthcare landscape can be challenging, mainly due to the escalating talent shortage. To combat this, nurse recruiter companies are emerging as a lifeline to medical organizations, offering unique solutions to bolster the strength of medical teams.
Is a nurse recruiter right for you? Let's discuss the benefits of working with a healthcare recruitment team and how it can help you fill nursing workforce gaps.
The Nursing Shortage Crisis
Nurses are the largest professional group in the public health workforce and makeup 30% of total hospital employment. As nurses retire or leave the healthcare industry, their absence has a major impact on patient care and staff morale. Research shows 2020-2021 was the largest drop in nursing employment in decades—leaving many healthcare facilities battling for nurse and RN talent.
Not only can this shortage limit the quality of care, but it can also be a costly burden on hospitals and other healthcare organizations. The longer positions remain vacant, the more resources you lose—between temporary staffing fees and overtime—open nursing roles can get expensive.
Staffing Solutions from Nurse Recruiter Companies
Rather than face the nursing shortage alone, nurse recruiter companies can provide healthcare employers with the support they need to ensure their medical teams are both full and exceptional. Here's how they can help.
Reducing Staff Turnover and Improving Care
With constant activity in your healthcare organization, the need for additional staff is nonstop. While it can be enticing to focus on patient needs and stretch your current nurse team to the max, this can create a stressful environment for staff and lead to discouraged employees and increased work burnout. And with burnout comes a higher turnover rate, which can be costly and time-consuming for your organization.
Rather than risk lower patient care and a continuous flood of nursing vacancies, partnering with a nurse recruiting agency can help you quickly fill positions to prevent staff fatigue. Whether you need temporary staff to cover a shift or long-term nurses to fill full-time roles, nurse recruiter companies can quickly provide staffing solutions that fit your needs.
Access to Exceptional Talent Who Excel at Patient Care
Nursing is more than measuring vital signs and administering medications—it's a profession that requires passion to enrich lives with excellent patient care. When a patient is in your care, they're vulnerable and need compassionate, knowledgeable nurses who will deliver the best treatment possible.
Nurse recruiter companies have many resources and offer more than just a pool of applicants. They're experienced with where to recruit, how to advertise your job openings, and use their knowledge of the nursing market to offer insights on what talent best fits your team and goals.
From conducting thorough background checks to providing you with qualified candidates in a timely manner, recruiters understand the cost of one bad hire in healthcare and go the extra mile to screen candidates not just on clinical skills but also on their compatibility with your organization.
Swift and Cost-Effective Hiring
In an industry where time is crucial, and an extra minute can be the difference between life and death, the benefits of a nurse recruiter firm are twofold.
Nurse recruiting teams understand that you need to fill nursing vacancies quickly and save costs. And truthfully, the longer a recruitment process drags on, the higher it costs your organization to fill the role. Recent studies show that the average cost per hire is $4,700, but employers estimate it can be as high as three to four times the position's salary.
With a nurse recruiter, you'll receive assistance for the whole recruitment process without the individual costs associated with your own extensive advertising campaigns. Plus, when your internal team is constantly reviewing resumes and screening candidates, it takes time away from their ability to accomplish your organization's goals.
Nurse recruitment firms remove the burden of a lengthy hiring process. Because nurses are their specialty, they can fill openings efficiently. They can also provide resources for long-term success so you don't have to face the same staffing issue in the future.
Last Word: The Value of Nurse Recruiter Companies
Right now, healthcare organizations face an increasingly challenging medical recruitment landscape. Sandwiched between a past pandemic and the retirement of experienced nurses, hospitals are struggling to keep their nursing teams up and running. But they don't have to go it alone.
At Hire Velocity, we understand that nursing professionals are the foundation of healthcare organizations. We provide a comprehensive network of recruiters to help you find the right fit for you and your team. With our expertise in healthcare recruiting, you can ensure your organization is ready to confidently tackle today's unique challenges.
Contact us today to learn more about how Hire Velocity can help your organization.