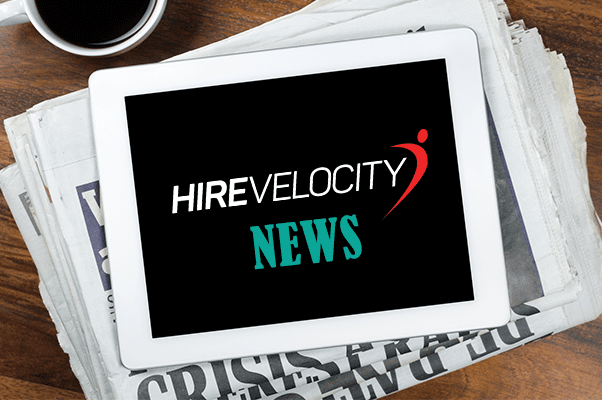 Hire Velocity Executive and Clients Leaders Recognized for Transformative Leadership with HR Excellence Awards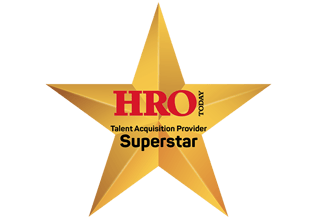 Thursday, December 21, 2017—HRO Today Magazine has released their annual roundup of HR Superstars across three categories: Providers, Practitioners, and Advisors/Analysts. These individuals are chosen for their transformative leadership, progressive thinking, and innovation across these three categories of HR.
In-house RPO solutions expert, a Hire Velocity Executive was recognized as a Provider Superstar for strategic direction, critical leadership, and compelling results in the recruitment process outsourcing (RPO) space with HRO Today's HR Excellence Award.
"Our highly talented clients take us to a new level each and every day, making us a stronger company in every way," said Hire Velocity Chairman, John West. "We are thrilled to see them recognized for their outstanding accomplishments and grateful to have them as our clients."
Three of Hire Velocity's clients were also recognized as 2017 HR Superstars in the Practitioner category:
Jeff Lynn, President & Chief Operating Officer, IT Authorities
Jeff Lynn's leadership during a recent client engagement illustrates his willingness to do whatever it takes to serve clients well. He was responsible for transitioning the IT environment and business applications supporting 16 sites, in three states and in a highly compressed timeframe. Jeff handled both the logistics and technicalities of the move superbly. He delivered the promised results on time and under budget, and he made it all look easy.
Nolan Gardner, Vice President of Human Resources, Merchants Metals
Nolan Gardner successfully collaborates with internal and external stakeholders to diagnose, develop, and execute strategic solutions to drive best practices. Nolan puts his passion for excellence to work to deliver industry-leading results and support growth.
Terri Hoskins, Chief Human Resources Officer, Steak 'n Shake
As the CHRO for Steak n' Shake, Terri Hoskins provides strategic direction with a focus on transformation of growth. Terri is a true human resources business partner and talent acquisition professional with a track record of providing best-in-class services to her internal and external stakeholders.
Congratulations to all of this year's HR Superstars for their leadership and expertise in a highly competitive, evolving industry. To view the list of all winners, click here.
Earlier this year, Hire Velocity was recognized for its thought leadership in HR and talent acquisition by receiving HRO Today's prestigious North America Award for Innovation in HR Transformation in partnership with one of their healthcare clients, and was ranked among the top RPO companies in HRO Today's 2017 RPO Baker's Dozen for Excellence in Client Satisfaction!
About Hire Velocity
At Hire Velocity, we are passionate about designing talent strategies that transform organizations, and make the impossible possible for our clients. By combining high quality delivery teams with the most advanced recruiting and social media tools, we utilize two of our greatest assets—our talent and technology – to discover, measure, maximize, and deliver results.