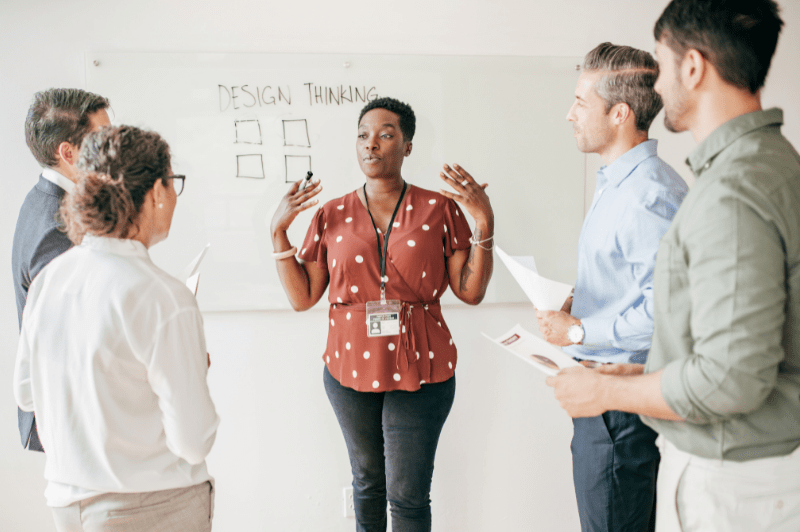 Diversity in the workplace is more than just reaching a numbers goal. Adding a diversity hire to a team gives companies a decisive strategic advantage and can help create a stronger and more profitable organization. Companies that reach their diversity goals attract higher-quality candidates, increase revenues, and enhance the organization's creative potential. Here are 5 reasons why diversity hires continue to be relevant for impressive business performance.
1. Diversity Hires Can Lead Business Success
According to a recent study by management consulting firm McKinsey, there is a strong link between diversity, financial performance, and value creation. This report showed that companies with higher gender and racial diversity tended to realize better financial returns. On the other hand, lack of diversity demonstrated harm to companies. Organizations in the fourth quartile on gender and ethnic diversity were shown to underperform their industry peers by 29% on profitability.
2. Recruit and Retain the Top Talent
Diversity and inclusion at an organization continue to be essential factors for a majority of job seekers and employees. In fact, in a recent survey from Glassdoor, 76% of employees and job seekers said a diverse workplace was important when considering a company. By recruiting diversity hires, you ensure that you're attracting the best talent from a larger talent pool and developing a workplace that retains talent.
3. Boost Your Innovation and Creativity
Workplace diversity is critical for creativity and problem-solving within a business. According to Deloitte, people that work for companies that prioritize diversity are 83% more innovative. New perspectives can lead to new ways to tackle problems. Diversity hires offer different experiences and skills that can spark new ideas, collaboration, and market growth.
4. Higher Employee Engagement
Workplace diversity has shown a high correlation with employee engagement. When employees feel included, they are more engaged. Companies that value diversity hires and improving their organization's diversity create an environment where employees feel appreciated and accepted. The more satisfied an employee is, the more likely they will be engaged with their work and committed to their workplace.
5. Improve Your Brand Reputation
A company that is known for its diversity creates a better reputation for the brand. A diverse workforce makes it easier for people to relate to your brand and helps you market to a larger group of customers, clients, and business partners.
How RPO Can Help You Recruit Diversity Hires
A Hire Velocity, our solutions encompass more than simply attracting the right demographics. We work with your team to help you attract and retain the most qualified candidates to create a team of highly engaged and motivated individuals. Partnering with our RPO firm gives you the leverage you need to see results quickly.
Want to know more about how Hire Velocity can help you reach your diversity recruiting goals by outsourcing recruitment? Contact us today to get started!