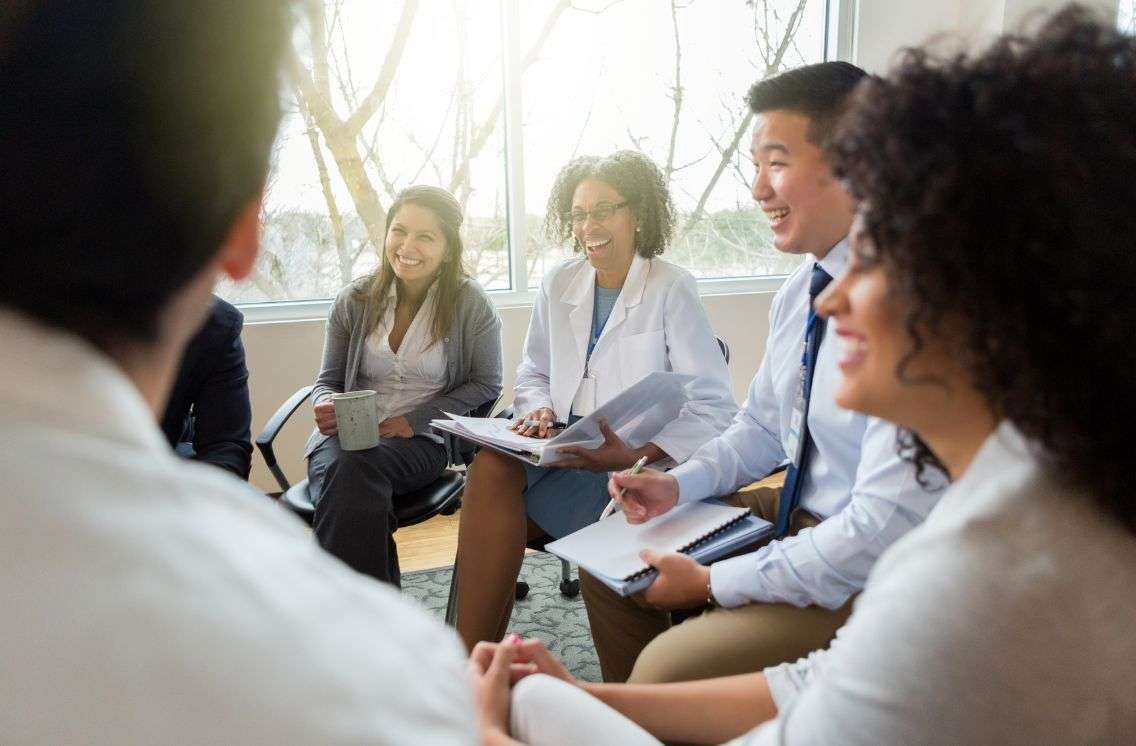 Faced with staff shortages, medical crises, and budget constraints—how do the most prominent healthcare groups hire the best employees quickly and affordably? Behind the scenes are the skills of professional healthcare recruiters. They use their knowledge, industry connections, and medical recruiting research to match vacancies to ideal candidates.
The talent pipeline isn't easy to navigate, but recruiters can help companies run their healthcare operations at peak performance. Here is a closer look at what professional healthcare recruiters do and how successful healthcare organizations leverage their strengths to stay competitive.
What are Professional Healthcare Recruiters?
Healthcare facilities are scrambling to fill vacancies quicker than they can open recruitment processes. As of late 2022, studies show that there were over 2.1 million job openings in health care and social assistance, yielding a job opening rate of 9.2%. Professional healthcare recruiters offer a way out of this bind, allowing organizations to fill roles quickly and with suitable candidates.
Medical recruiters are external consultants specializing in recruiting and hiring medical staff for healthcare organizations. A few things medical recruiters do for organizations:
Understanding the Role of Professional Healthcare Recruiters
While the core responsibilities of a professional healthcare recruiter involve identifying, evaluating, and hiring medical talent for job openings, their role is truly like a trusted advisor for healthcare organizations. They're a bridge between pools of active and passive job candidates and healthcare facilities—and they know the best strategies to match these two groups most effectively.
These healthcare recruitment experts use their medical industry-specific knowledge and contacts to select candidates who meet the required qualifications and can seamlessly fit into the culture at your healthcare facility. They also manage the hiring process end-to-end, from job postings and interviews to the final employment negotiation.
The Value of Professional Healthcare Recruiters for Organizations
Based on the Bureau of Labor Statistics projections, healthcare employment is anticipated to experience a jaw-dropping 13% growth in employment over the next decade. This growth rate surpasses the average for all other occupations. For healthcare organizations that need to fill roles quickly to maintain stellar patient care, recruiters can offer a unique value.
Here are some of the key benefits that healthcare organizations can gain from hiring recruiters:
1. Reducing turnover rate for staff:
Medical recruiters match candidates who are best fit for the role and your organization. They ensure your compensation packages are competitive and attractive to retain talent.
2. Accessing an exceptional talent pipeline:
Instead of posting jobs and waiting for applications to trickle in, medical recruiters have databases of pre-vetted talent ready to go. This access opens up a talent pool that may not have been accessible to your organization.
3. Hiring expertise:
Take the guesswork out of recruitment marketing. Healthcare recruitment agencies have a streamlined method to market your vacancies and get them in front of those they need to reach.
4. Speedy hiring process:
With a talent acquisition strategy tailored to your company's needs, recruiters can help you fill roles quickly and efficiently.
As the demand for medical talent increases, recruiters will become an invaluable tool for healthcare facilities and job seekers.
Conclusion
An aging US population means the demand for healthcare professionals isn't slowing down anytime soon. All around the country, doctor officers have lengthy wait times, and some are forced to turn away patients because they don't have enough staff. Professional healthcare recruitment firms lead the charge in addressing these issues in the industry.
At Hire Velocity, we recognize talent acquisition as a long-term strategy with unique challenges for the healthcare industry. Our healthcare recruiting experience can help you solve problems like high turnover and talent shortages, and we can save you money at the same time.
Learn more about our talent advisory services and how we can help you climb higher with talent strategies designed just for you.