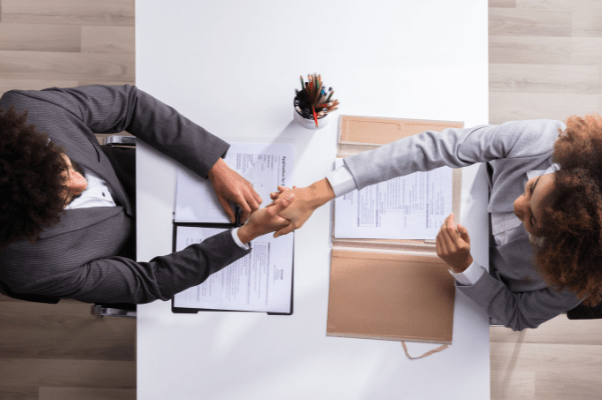 The search for qualified talent is never easy. If you are a business struggling to fill essential roles immediately, you may have explored contract recruitment or hiring a recruitment consultant. Before you choose how to solve your hiring challenges, first understand the differences between these recruiting solutions.
What Is A Recruitment Consultant?
Recruitment consultants act as an intermediary between organizations that want to recruit staff and job-seekers. A recruitment consultant is often part of an agency that manages the recruiting process and related recruiting relations. Consultants are brought on for a comprehensive commitment to hiring and long-term strategic workforce planning.
How Can Contract Recruitment Help?
Organizations often need extra support without the added risk of a recruiting agency. A contract recruiter can fill this role and meet this demand without the additional expenses of an agency. A contract recruiter will:
Investigate staffing challenges within an organization.

Understand the specialized skills and talents needed to fill the role.

Utilize their expertise and knowledge to

attract qualified candidates

.

Quickly fill vacancies with the best match for their client's jobs.
Contract Recruitment Can Lead to Quick Results
While a recruitment consultant can help with a long-term hiring strategy, sometimes that isn't necessary to meet your immediate goals. If you are trying to scale up or down quickly, a contract recruiter can fill in and help you meet your objectives by extending the reach of your team. Once the job is filled, the contract with the recruiter ends.
Professional Expertise to Hire The Best Talent In Your Industry
Contract recruiters offer professional expertise in the industries for which they recruit. They can jump right into your hiring strategy and draw on their understanding of your industry to attract the most qualified candidates and anticipate where to find them. Contract recruiters can use their industry-specific connections to give you the edge in hiring.
Recruitment Consultant or Contract Recruitment: Which Should You Choose?
The most significant difference between a contract recruiter and a recruitment consultant is that contract recruiters are an on-demand model that gives you the benefits of partnership and without the long-term, comprehensive commitments of a consultant and the high agency fees. Working with a contract recruiter can be beneficial to offer you extra support without the agency expense.
Learn How Hire Velocity Can Help You
Hire Velocity has a long track record with proven results in skilled recruiting and hiring. We partner with clients across nearly every industry to solve recruiting challenges and achieve sustained outcomes. Contact us today to help your company accelerate hiring while lowering costs.