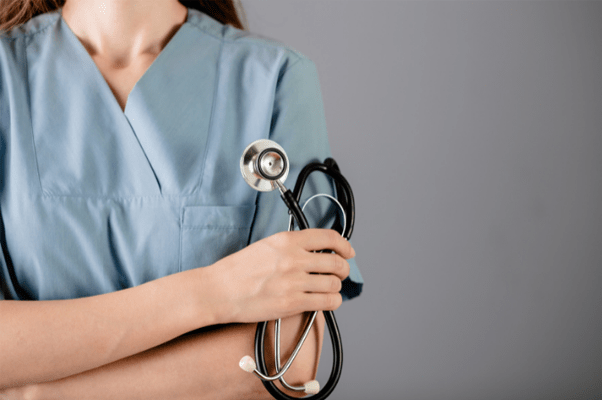 It's no surprise to any travel nurse recruiter that RNs are in high demand. But, what do RNs want when it comes to travel nurse jobs? In today's world, they want a lot of things, and healthcare organizations need to be willing to offer a number of provisions to attract the most qualified nurses. So, what are the top benefits that travel RNs want from their employers?
Competitive Pay and Benefits
When it comes to nurse recruiting, lucrative benefits and salaries will often lead the way in attracting quality talent. The average travel nurse salary can be as high as $103,893 a year, with the top earners making over $180,000 a year. This far surpasses the average RN's median annual income of $75,330 a year. But, the competitive base salary isn't the only thing that travel RNs are considering. They also want benefits that make their lives easier and make the rigor of traveling worthwhile. Travel nurses are interested in additional benefits, including health insurance, 401(k) plans, bonuses, tax-free stipends, and paid time off.
Freedom and Flexibility
Travel nurse recruiters need to be aware of the freedom and flexibility that RNs are looking for when considering new positions. While travel nurses generally do not have paid time off, they do have the freedom and flexibility to choose the location and timing of ongoing positions. Travel RNs often look for employers who offer them the ability to choose their assignments and have a say in their schedule. Be sure to ask relevant questions to gauge where an RN job applicant would like to live and if you can offer that to them.
Professional Growth
A career is much more than where an RN works; it's about opportunity and growth. Travel nurse recruiters should be able to offer opportunities that will help RNs reach their long-term career goals. Travel RNs often look for employers who offer continuing education stipends, tuition reimbursement, and other opportunities to grow professionally.
Affordable Housing On Assignment
Travel RNs often look for employers who offer affordable housing options, whether it's a stipend or an apartment complex near the hospital. Tax-free living stipends can attract talent to a specific location. Travel RN recruiters should be aware of affordable housing options that their organization offers and be able to sell RN job applicants the idea of living in their city.
Transparency
It is important that an RN can trust their travel nurse recruiter. Travel RNs often look for recruiters who are transparent about the job market and the expectations of the position. Travel nurse recruiters should always be honest with RN job applicants about the market, their agency, and what the RN can expect from working at their organization. A travel nurse recruiter should offer RNs a clear, easy-to-read summary of the pay, location, and all the benefits that come along with an assignment. Ensure the RN knows everything they can expect before they jump into a new role across the country.
The Bottom Line
Travel nurses are a vital part of the healthcare workforce, and by understanding their wants, travel nurse recruiters can help make sure that they are matched with the right employer. RNs want competitive pay and benefits, freedom and flexibility, clear communication, and professional growth opportunities. Travel nurse recruiters who are aware of these desires will be better equipped to find positions that fit the needs of both the employer and the RN.
Interested in learning more about how you can recruit, hire, and onboard healthcare staff quickly?
Contact us today to learn how Hire Velocity can help your organization optimize your healthcare recruiting strategy, from entry-level roles to the C-suite.