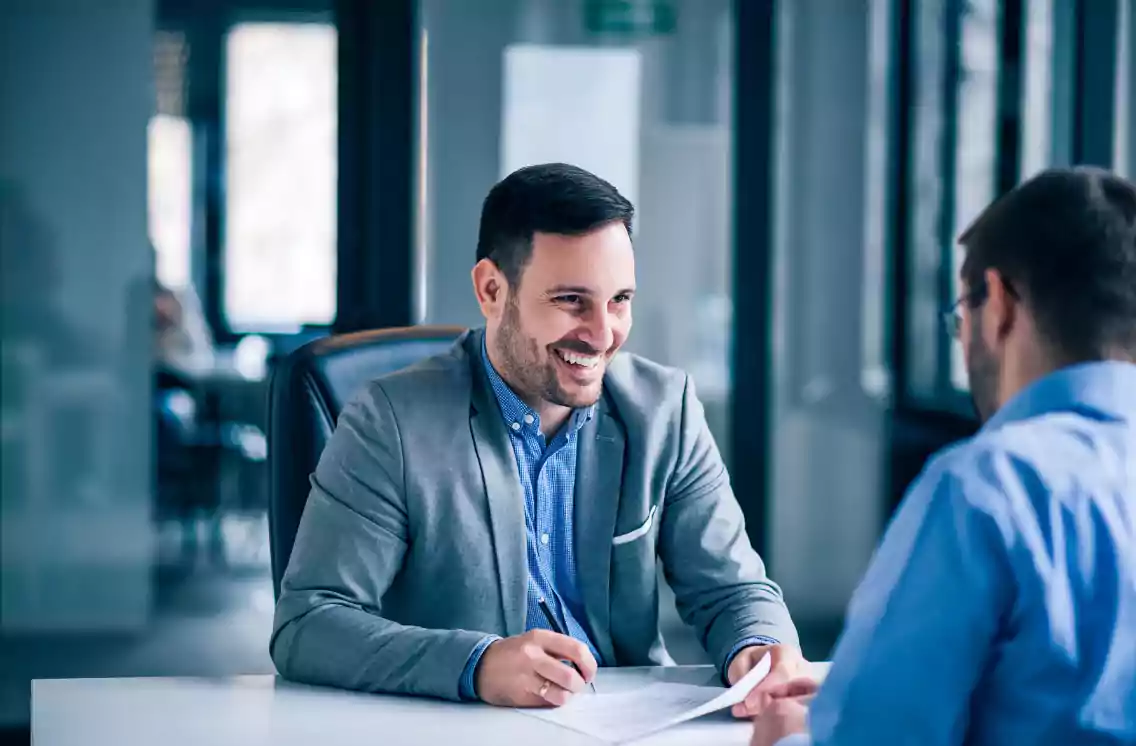 Sales success depends on having the right people in place, and your hiring team needs to be on point when finding, attracting, and landing top sales talent. Companies today are turning to sales recruiters with RPO (Recruitment Process Outsourcing) agencies as a way to make their recruitment process more efficient, cost-effective, and reliable.
Over the past decade, RPO has become a winning strategy for companies to secure top talent. In fact, the RPO market has grown by 20%, with many industries, such as technology, pharmaceuticals, sales, and financial services, looking to RPO experts for their recruitment needs.
So, what is RPO, and how can it help you gain the most out of your sales recruitment efforts?
Sales Recruiters RPO: A Different Type of Recruiting
In today's competitive market, it's not enough to fill seats if you want to launch your business forward. The right salespeople need the skills, experience, and expertise to make an immediate impact. That's why companies are taking a different approach to recruitment by turning to sales recruiters in RPO agencies.
What is RPO?
RPO is a form of recruitment outsourcing where an outside agency takes responsibility for all or part of the recruitment process. When you work with RPO recruiters, they become an extension of your HR department. They step in with process management services that include talent sourcing expertise, process consultation, candidate management, analytics, updated tools and strategies, and branding consultation.
What makes sales recruiters at RPO firms different?
While many traditional staffing firms simply find candidates, RPO sales recruiters look to understand your organization's unique needs before they start sourcing. This helps them identify the exact type of candidate you're looking for and find the right person who will fit into your organization's unique culture.
RPO teams aren't just staffing open roles—they become part of your recruiting department by managing end-to-end processes and advisory solutions.
Think of RPO recruiters as your wise and reliable partner in sales recruitment. They not only help you find the right salespeople for your team—they also give you advice on what techniques, tools, and tactics will keep them around.
Best Practices For Top Results with Sales Recruiters RPO
Once you've established a partnership with an RPO agency, you'll quickly want to see the results of their recruitment efforts. Here are some best practices to begin working with sales recruiters and RPO services:
1. Understand your need: Before you start working with RPO recruiters, take time to look inward and better understand the talent you need to reach your sales and revenue goals. Do you need call center agents or product advisors? Are you looking for people with an entrepreneurial spirit who can manage their own territories? When you have a clear understanding of who you're looking for, it will be much easier to identify the right person.

2. Set clear expectations: When talking with an RPO recruiter, identify what success looks like. Define the ideal candidate profile and establish key performance indicators for the recruitment, hiring, and onboarding process. The more you can define what success looks like, the better results you'll get from recruiters.
3. Establish open communications: Establish a consistent form of communication between the RPO team and your organization. Whether that's a weekly or monthly email, phone call, or video chat, make sure you're both on the same page in terms of timelines and progress. You don't want to be left in the dark about any hiccups in the recruitment process or any changes in the timeline.

4. Invest in recruitment technology: Recruiting top sales associates requires leaning into innovative tools and technology to help streamline the recruitment process. Work with your RPO team to identify and invest in the right technology for your organization, including applicant tracking systems, chatbots, and analytics software. With the right tech in place, you can use analytics and data continuously update and optimize your hiring strategy.
Find Out More About Sales Recruiters and RPO Solutions
As organizations strive to meet the rising demand for top-level sales teams due to expansion, seasonal hiring, and corporate initiatives, they require a recruiting solution that can be tailored to accommodate rapid growth. RPO teams are the perfect way to bridge the gap between companies and talented sales professionals.
No matter your industry, RPO firms can help you find the right people to build high-performing sales teams. At Hire Velocity, we partner with you to identify the best candidates for every sales position you need to fill.
For more information on how our RPO solutions can help you maximize your recruitment results, contact us today for a consultation.