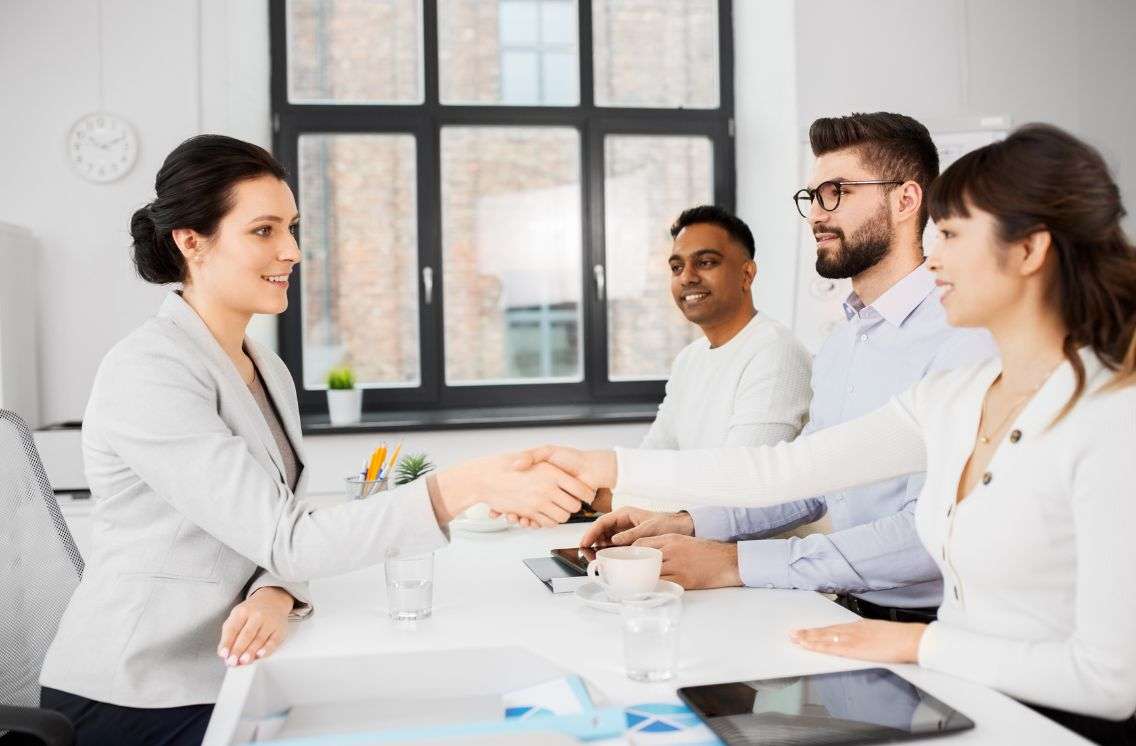 The best job candidates are off the market in only 10 days. With such a tight hiring window for prospects to find your job listing, you can't afford to wait around. The right RPO provider can help you find the best talent quickly. But how do you know who to trust with this important task? Here are some tips to consider and strategies to use when selecting a recruitment process outsourcing (RPO) partner
Review Benchmark Data
In recruitment, benchmark data is a powerful tool to evaluate performance and identify areas where an RPO provider excels or falls behind. While 35% of companies want recruitment benchmark data, only 10% of RPO agencies provide it to clients.
When interviewing a potential RPO firm, ask, "What type of benchmark data do you provide?" This question can help you gauge how successful a firm will be in meeting your company's specific hiring needs.
What benchmark data is best? Consider metrics like average time-to-fill, candidate quality, and overall client satisfaction.
Promote Diverse Hiring Practices
As more companies look to foster an inclusive and innovative environment, and 76% of job candidates report diversity being a factor in their job search, it's important that your RPO provider is well-versed in hiring diverse talent. Your RPO team should be able to help you create a hiring strategy that supports your company values and will be able to attract job seekers from different backgrounds and experiences. Ask the RPO partner what strategies they have in place to promote diversity and inclusion within hiring processes.
Industry Expertise
Every industry has unique hiring challenges—when hiring in a specific sector, you need an RPO partner that understands those challenges. Many RPOs are experienced in multiple industries, but you might find one more attuned to your field.
For example, if you're hiring in the healthcare industry, look for a provider with experience with medical professionals or understanding healthcare regulations. Review their expertise by reading recent case studies and asking questions about how they've been successful with helping clients similar to you.
Recruitment Process Overview
Dig into the details of what parts of the recruitment process your RPO provider will manage and how they take action. Will they work alongside your HR teams or some parts of the process or handle it all on their own? Take a close look at the recruitment technology they use, their social media strategies, candidate assessment tools, and other key components of the hiring process. With a good understanding of their recruitment strategy, you can best evaluate if their approach fits the needs of your business.
Consider RPO Provider Rates and Models
There are several distinct RPO models. For example, at Hire Velocity, we offer enterprise RPO, project PRO, on-demand RPO, full-cycle RPO, partial-cycle RPO, and contingent RPO. But, not all RPO providers offer a variety of options for recruitment process outsourcing.
Understand what you need from an RPO partner before you start the selection process. Then, as you review potential recruitment firms, keep costs in mind and determine which model will best fit your organization's budget and hiring needs.
At the end of the day, finding a recruitment process outsourcing provider is all about trust. You need to know that they can quickly provide you with quality talent while also understanding what it takes for them to do it.
Examine Reviews and References
What is the best way to evaluate an RPO provider? Word-of-mouth referrals. Read reviews online and talk to others in your industry who have recently worked with a recruitment process outsourcing provider. As you get closer to deciding on an RPO, ask for client references that you can speak with about their current experience and successful outcomes from working with the RPO provider. This information is key to getting an honest opinion about how their services align with outcomes.
Set Clear Expectations
Recruitment process outsourcing is a partnership that begins with clear communication and trust. Make sure you both understand the expectations of each other upfront, from time frames to outcomes. This clarification early on will help prevent any misunderstanding down the line. You also want to ensure that there is an agreement in place that specifies what services the RPO partner will provide and how they will be paid.
Next Steps
The recruitment process outsourcing industry continues to evolve and match the hiring needs of businesses worldwide. With the right selection of RPO services, you can benefit from industry expertise and access to a strong candidate pool.
Whether you're looking for a full-service provider or an on-demand RPO option, consider the above tips and approaches when selecting your RPO partner. With careful research and clear communication, you can be sure to find the right fit for your organization.
At Hire Velocity, we understand these challenges and are dedicated to partnering with you to develop customized solutions that meet your unique hiring needs. Learn how to navigate outsourcing recruitment in our Complete Guide to Outsourcing Recruitment.