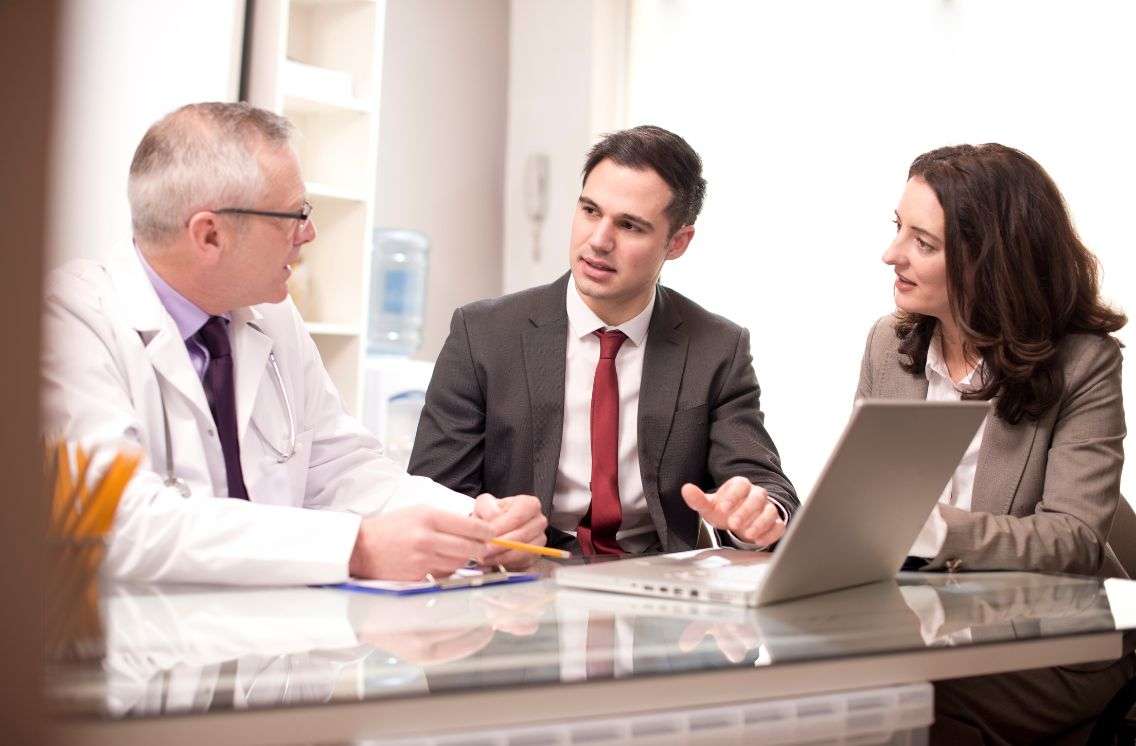 Medical sales team vacancies can be difficult to maneuver and fill. In the highly competitive healthcare market, a high-performing sales team is essential to stay on top. But how can you ensure you're recruiting sales reps that consistently deliver the results your company needs? The answer lies in partnering with a medical sales recruiter.
For high-performing sales teams, around 90% of sales reps report that their leadership actively encourages them to prioritize cultivating long-term customer connections over chasing short-term wins. To sway customers, you need sales team members who will stay with you for the long haul and provide customers with strategic, value-add solutions. A medical sales recruiter can accelerate your sales hiring process and ensure your team is made up of sales reps who can act as trusted advisors to your customers.
To build the strongest sales team, let's discuss how a medical sales recruiter works with you to hire sales associates and managers who best fit your healthcare organization.
Why Work with a Medical Sales Recruiter?
A recruiter is your best ally in your quest for a standout sales team. HR teams can often get caught up in the tasks such as reviewing CVs, scheduling interviews, and assessing candidates without understanding the special skills needed to be an effective salesperson.
A sales recruiter with a specialization in the medical and healthcare sector will possess an in-depth knowledge of both healthcare and sales domains. As your sales recruitment partner, they can steer your hiring strategy to find high-quality sales hires that will fill the gaps in your sales team and drive results. Rather than finding the best talent in isolation, your recruiter will work to find the best candidates that fit your team's culture—and do it in record turnaround time.
Partnerships with a Medical Sales Recruiter
Beyond efficiency and superior communication, hiring a healthcare sales recruiter brings a long list of advantages to the table. Here are a few reasons why partnering with a medical sales recruitment firm might be the best choice for your organization:
Efficient hiring process:

A recruiter can quickly identify the best talent for your specific needs. They also have access to a larger reach of potential candidates and know exactly where to look for the best quality applicants.

Clear communication with candidates:

Working with a medical sales recruiter makes it easier to communicate clearly and build relationships with potential candidates. Your recruiter will also be able to provide you with valuable feedback about the

potential hire

and guide you through their background information.

Skilled sales team hires:

Your sales recruiter's expertise means they know what to look for in a good salesperson. When the best medical sales rep crosses your path, you can quickly spot them and get them on your team.

Faster time to fill:

The

average time-to-fill

across all industries is 36 days. Partnering with a medical sales recruiter means your hiring process will speed up, filling positions quicker with talent that is an ideal fit. This saves you time, money, and resources and lets you get back to more important things.

Consistent employer branding:

Your recruiter will help ensure your company's brand is consistently represented throughout recruitment. They will also make sure that your employer brand is reflected in the candidates you hire so that it resonates with potential customers and partners.
Secrets to Selecting the Recruitment Team
Choosing a medical sales recruitment team requires some research. Firstly, you need to understand what sales positions you are trying to fill and have a good idea of the type of individual you need for the role. Generally, understanding the skills and talents in high demand for your team will pinpoint the recruiter who will be able to help you.
To find out which medical sales recruitment consultant is right for you, consider a team with a proven track record of successful sales recruitment and a commitment to strategically building sales teams. Ask about their success rate matching sales reps in the medical industry and for examples of candidates they have successfully placed in the past. These efforts will help you narrow your search and ensure you find the right medical sales recruiter for your team.
Trusted Medical Sales Recruitment Partners
High turnover in sales impacts all areas of business. Avoid high turnover in sales and focus on talent and performance. Hire Velocity can help.
As a trusted medical sales recruiting partner, we can help you identify, attract, and hire the best sales reps and executives. Our team of experienced recruiters stands ready to collaborate with you to build a high-performing sales team that gives your company a competitive edge.
Ready to get started? Contact us today.