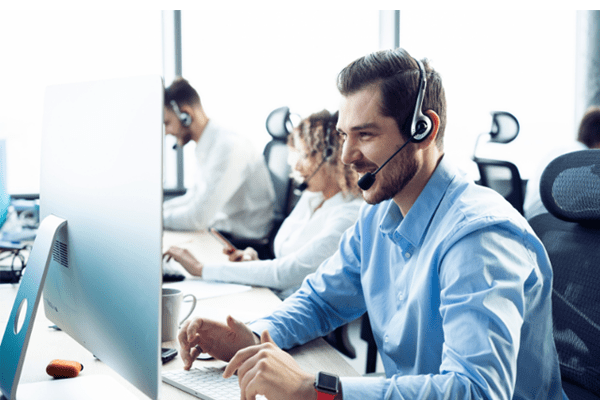 Your sales team is critical to business growth and the bottom line. Research shows that sales recruiting is a top hiring priority for companies. However, there is no one-size-fits-all approach to recruiting top talent for sales positions. Moving job candidates through the hiring funnel requires an individualized approach. Learn how we can lead you to success with our ultimate guide to sales recruiting.
Set Sales Recruiting Goals
Your business strategy drives your sales teams and what you need from them. Your sales goals will direct the size of your sales team. Work with your sales team to determine how many salespeople need to be hired, the timeline, and any barriers that may affect hiring speed. Ideally, begin your sales recruiting before launching new products or services that may require the support to sell them.
Create A Job Description
The job description is often the starting point for attracting candidates. Write a job description that includes the duties and responsibilities of your sales position. It should also include the requirements, desired qualifications, and information about your company culture. Also, outline how your salesperson will actually sell your product or service. Different products require different sales techniques, and you want a candidate who will match your needs.
Develop Your Ideal Candidate Profile
Before the hiring process can begin, you will want to filter your applicants based on your ideal candidate description. This is a profile of what you are looking for in a candidate and will help you quickly identify good matches for the position. Rather than weeding through candidates that don't match what you are looking for, a candidate profile will make the hiring process easier and quicker. To build your ideal candidate profile, look to your top sales performers and what traits they possess that you want to see in your next hire.
Begin Sales Recruiting
It is now time to start searching for your next sales team member. So, where do you begin? You can handle the hiring process yourself, hire a recruiter, or seek the expertise of a recruitment process outsourcing firm (RPO).
Begin your sales recruiting with a solid strategy to ensure the best candidates see your job posting in the places they will look. Some techniques to get your job description seen by jobseekers include:
Posting on popular job boards (e.g., Monster, Indeed, Glassdoor)

Posting on niche boards that cater to specific sales roles

Searching for candidates on LinkedIn

Sharing on social media

Asking for referrals from current employees.
You Have Interested Candidates, Now What?
Stay tuned for the next part of our ultimate guide to sales recruiting to learn more about how to find and build the best sales team for your organization.
Want to know more about how Hire Velocity can help you reach your sales recruiting goals by outsourcing recruitment? Contact us today to get started!